Moving to Jarrell, TX in 2023: Pros & Cons, Cost of Living, and More
, Aug 9, 2023
For those considering a move south to a small town with nearby city amenities, Jarrell, TX could be the ideal location. In this blog post, we'll look at why people are migrating here and discuss how it compares when measuring the cost of living versus its benefits as a community.
Short Summary
Jarrell, TX is a small town with big city amenities and increasing job growth.
Residents can enjoy the advantages of community, safety, cost-effectiveness, and a relaxed lifestyle while considering potential drawbacks such as poor air quality.
Working with local real estate agents provides access to dream homes within half a mile of the city.
Why Jarrell, TX is Attracting New Residents
Situated in the center of Williamson County, just 38 miles away from Austin, TX is Jarrell. It has been drawing in new inhabitants because its unique combination of a small town's charm and metropolitan area amenities with a population size of 1,924 gives off an endearing community atmosphere while remaining nearby to flourishing Austin city life. Job growth here over recent years has gone up 3.5% making it appealing for those looking for career chances too! There's also no denying that this county looks gorgeous. Residents or visitors will certainly be enthralled by how beautiful it truly is seeing as there are parks everywhere you look along with trails and yearly festivities – all part of why people have started calling Jarrell their home recently due to its mild weather conditions plus breathtaking landscapes/scenery.
Proximity to Austin Area
The town of Jarrell is an attractive location, situated just 42 miles from the vibrant Austin area. This close proximity provides residents with a unique balance between small-town living and access to the many amenities that come with being so near a larger city. Like employment opportunities, quality education options, and plenty of activities for all ages. The economic stability found in Austin makes it easy for those who live in Jarrell to find job prospects without having to endure long commutes each day, which adds appeal when choosing this friendly community as a home.
Gorgeous Views and Natural Beauty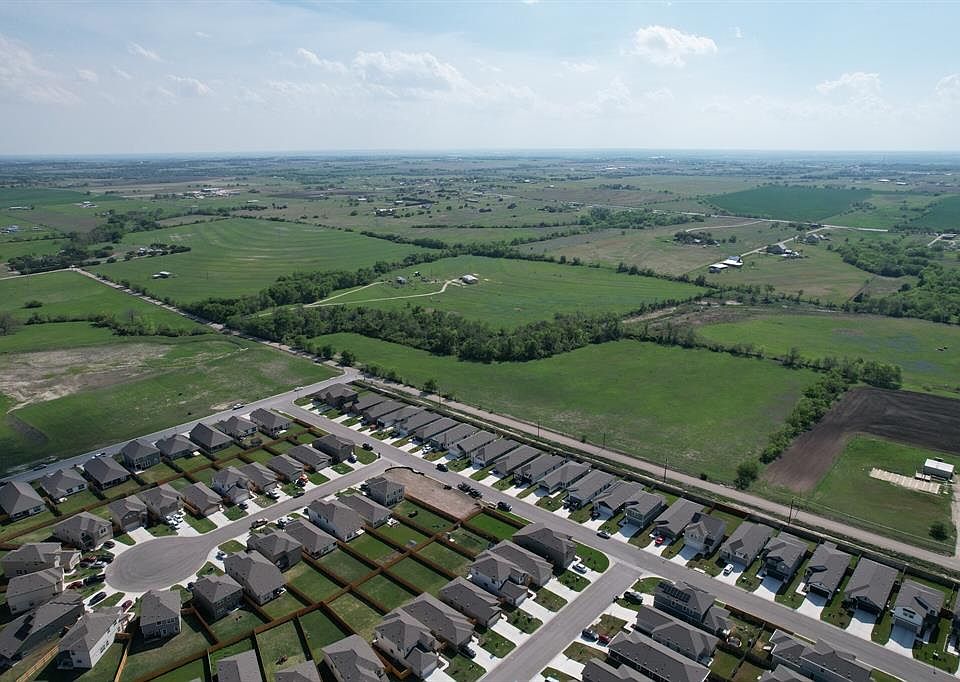 Jarrell, TX offers an ideal location that is made even more desirable by the breathtaking landscapes it features. In this little slice of paradise, rolling hills and lush forests offer a stunning backdrop to gorgeous sunsets, making nature lovers feel right at home. Nearby parks such as Lake Creek Park, Mother Neff State Park, and McKinney Falls State Park provide plenty of opportunities for outdoor recreation while also giving visitors easy access to Jarrell's small-town charm or amenities in nearby Austin area cities.
For those looking for land unrestricted for development purposes or personal use, surrounding Jarrell may be the perfect spot. With its view potential combined with close proximity both the tiny Texas Town itself plus neighboring urban areas from north Austin draw many people into building their dream house here!
Cost of Living in Jarrell, TX
Jarrell is a small town that offers an attractive cost of living, being 0.8% less than the national average, and its proximity to Austin makes it even more appealing for those looking to move there. It can be wise to use a living calculator when evaluating expenses connected with life in Jarrell. This should include factors such as food costs, transportation prices, and local taxes on top of Texas' already low statewide sales tax rate (ranking fifty-first overall). Healthcare accessibility and affordability are also important aspects worth considering in your cost of living calculator and calculations while moving here.
Housing and Property Taxes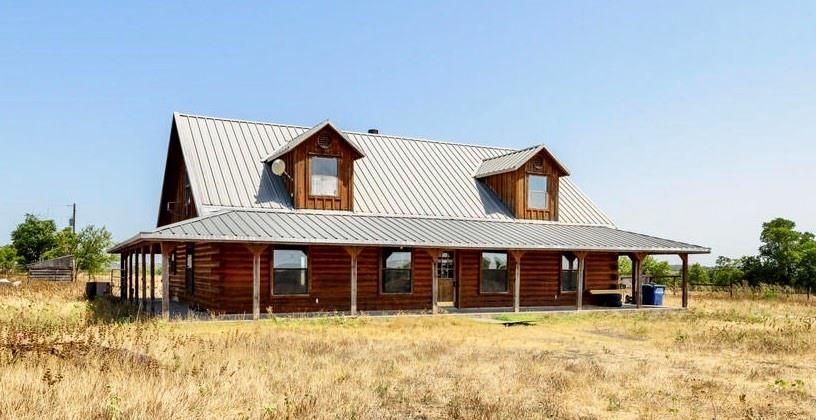 When looking for a dream home in the small city of Jarrell, TX, it is important to be aware that housing prices are on the higher end. The average median cost comes out at around $312,900 – and this isn't always accompanied by quality construction either. In spite of these issues with housing costs though, there are still some positives. Namely an effective property tax rate of 1.45%, lower than Texas' state-wide mean level (1.81%). This can act as a partial offset to general living expenses when one chooses to reside here permanently or semi-permanently.
Utilities and Expenses
When evaluating the cost of living in Jarrell, residents must consider utility expenses along with housing costs. On average, electricity bills are estimated at around $211 per month, which totals up to about $2,532 a year. Water rates here usually amount to approximately fifty dollars every month as well. Other than these two services, one should also anticipate natural gas bill payments plus cable and internet service fees when settling down in this small town for an accurate understanding of their overall lifestyle expenditures there.
Pros and Cons of Moving to Jarrell, TX
When deciding to move to Jarrell, TX, it is essential for potential residents to consider both the advantages and disadvantages of living in this location. On one hand, there is a strong sense of community amongst citizens along with friendly neighbors and an unhurried lifestyle. On the other hand, poor air quality plus worn roads often lead to broken windshields or potholes. To gain a complete picture before relocating, it's important as well that people become familiarized with city demographics which will affect accessibility-associated amenities available for inhabitants. Only after taking all these factors into account can someone make an educated decision if they feel like Jarrell would be a suitable place where they could call home.
Pros: Small-Town Charm and Community
Residents of Jarrell enjoy a special sense of community and safety due to the small-town atmosphere. People here tend to be more familiar with their neighbors, making it an inviting place where people feel connected and looked out for. Living in such a tranquil environment allows residents the opportunity for leisurely outdoor activities with family or friends while also benefitting from cost-effective solutions that large cities can't offer. The low-cost lifestyle associated with these towns is attractive not only financially but qualitatively too – offering people affordable quality standards.
Cons: Poor Air Quality and Infrastructure Issues
Living in Jarrell, TX has several benefits, but there are also a few drawbacks to considering people moving here. Poor air quality due to dust storms can be hazardous for those with allergies and respiratory problems. The roads tend to have potholes that could lead residents living here to need costly car repairs such as broken windshields from time to time. Despite this, Jarrell's small-town charm remains very attractive. It is important people take these potential downsides into account before settling down in the area permanently.
Life in Jarrell, TX: What to Expect
Jarrell, TX is a well-located and attractive destination for anyone looking to reside in a small-town atmosphere with a population of fewer than two thousand. It offers rural beauty and the people there are known for their hospitality and friendliness. It can provide plenty of outdoor opportunities such as fishing, camping, and hiking, making it an ideal location for families or individuals alike.
The crime rate in Jarrell is similar to the average level found in cities in all cities & towns throughout America. This combined with its strong sense of community makes up why so many choose to call Jarrell home!
Schools and Education
For those with children looking to move to Jarrell, the quality of its schools should be taken into account. The area is served by the Jarrell Independent School District and has 4 total schools providing education from Pre-Kindergarten up to 12th grade for 2,885 students. On average, each school in this district spends $13398 per student, which slightly surpasses what's spent nationally at an average rate of $12383.
When making a decision about where one would like their family to reside, it's important to take into consideration other advantages or disadvantages as well that go beyond academics. Knowing how many teachers there are compared to pupils (the ratio being 13:1) can give you some insight into the great state of the overall educational environment in town.
Leisure and Recreation
Jarrell, TX is a great place to live, with plenty of activities and attractions for its residents. The town has the Jarrell Historical Museum, Jarrell Community Park, and Country Club, all providing exciting entertainment options that everyone in the community can enjoy. Throughout the year there are various events like Jubilee Rodeo as well as Music Festival where people from near and far come together to have some fun! With so much on offer here in this Texas town, life is never boring or dull for those living up here.
Best Neighborhoods in Jarrell
Home Place at Jarrell | Calumet | Sonterra | Eastwood | Stonebridge Crossing | Bailey Park
Finding Your Dream Home in Jarrell, TX
Once you've made the decision to settle down in Jarrell, it's time to start looking for your dream home. Real estate agents with a knowledge of this local market are essential during this process since there is an abundance of housing choices available such as single-family houses, townhomes, and apartments that could meet all preferences and requirements. With their help finding a place suitable for both you and your family should be easy!
Half Mile from the City: Rural Living Options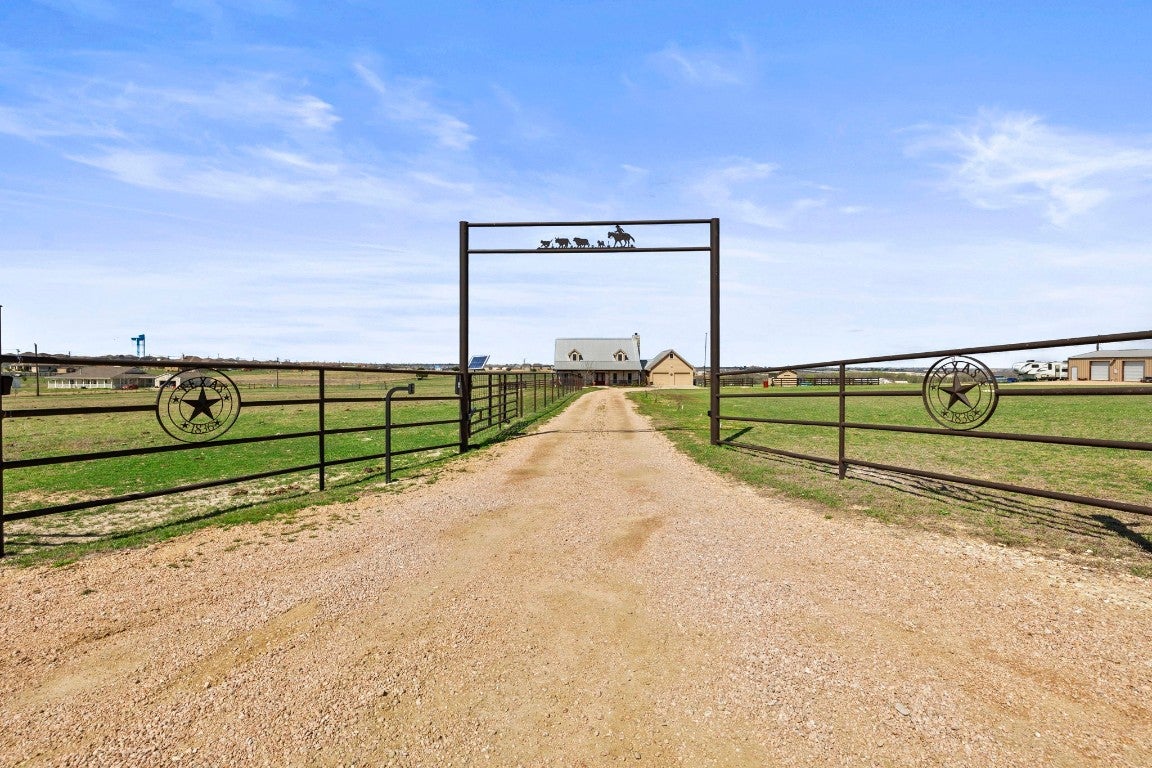 For those who are searching for a house with a tranquil lifestyle, Jarrell has many choices located outside of the city. On ZeroDown alone there are 16 country homes available and lots of families living in the area offering something to suit everyone's needs. The Home Place at Jarrell provides multiple accommodation options that can cater to any wants or requirements you may have when it comes to rural life.
Benefits include increased privacy, plenty more space than in urban areas, and access to nature. Some considerations need to be made prior, such as limited amenities nearby due to infrastructure limitations which can impact your overall experience with this type of dwelling situation (and potentially your quality of life). Living in an agricultural atmosphere also brings community involvement – making it easier to feel connected with others around while still being away from the regular hustle & bustle associated with cities.
Navigating the Real Estate Market
When searching for a dream home in Jarrell, TX, it is critical to understand the current real estate market. The median listing price of houses available as of June 2023 was $294,495- an increase from May by 6.8%. When compared year over year, this number decreased by 16.8% and equated to approximately 319k. It is important that you are aware of all associated costs when enlisting help from local agents before embarking on your hunt for the perfect property fit for you and your family's needs in JarrellTX. Having familiarity with commission structures allows you to navigate through the process more confidently than ever!
Summary
If you and your family are looking for a small-town atmosphere with proximity to the amenities of Austin, Jarrell TX could be an ideal option. With its picturesque landscape, great housing choices, and increasing popularity, it is worth considering, especially when taking into account factors such as the cost of living. Working with local real estate agents can also help ensure that making this town your home will bring rewards in terms of lifestyle for many years to come!
Frequently Asked Questions
What happened in Jarrell Texas?
On May 27, 1997, the town of Jarrell in Texas experienced one of the worst tornadoes to hit modern America, leaving absolute devastation. This unforgettable calamity must be remembered and respected.
No words can accurately capture what happened that day at JarrellTX. A disaster like no other in recent U.S. history occurred right there – warranting homage and reverence for those impacted by it directly or indirectly.
Is Jarrell TX a rural area?
Jarrell is a municipality with a population not exceeding the two thousand mark, founded in the early to middle 20th century and lying amidst rural areas. Thus it can be said that Jarrell's land composition consists largely of countryside territory.
What is the cost of living in Jarrell, TX compared to the national average?
Living in Jarrell, TX comes with a cost of living that is lower than the national average—to be exact, 0.8% less expensive.
What are some pros and cons of living in Jarrell, TX?
Living in Jarrell, TX has a great many perks for the city and residents – not least is its tight-knit community and neighborly atmosphere. Unfortunately though, bad air quality and rough roads can cause damage to vehicles due to potholes that are ubiquitous throughout town.
But despite these drawbacks, it's still an excellent place to call home – offering plenty of amenities such as shops, restaurants, and various outdoor activities like fishing, hiking, or camping for kids. Thus all factors considered, there's no question why folks enjoy living here so much!
What is the average effective property tax rate in Jarrell, TX?
In Jarrell, east Texas, the average property tax rate is 1.45%, which happens to be less than the state of Texas's mean figure of 1.81%.