Moving to Liberty Hill TX: The Pros and Cons
, Jul 23, 2023
Located in the Lone Star State, Liberty Hill TX is an ideal place to reside. It has plenty of small-town charm and scenic natural beauty while being close enough to urban amenities. The town provides numerous recreational activities, education opportunities and job prospects as well as a variety of housing options that will suit anyone's needs. To top off all this, the local community also hosts frequent events for residents.
Short Summary
Liberty Hill, TX offers small-town charm with modern amenities and access to the beauty of Texas Hill Country.
With a robust job market in Liberty Hill and Austin, residents can enjoy an affordable cost of living compared to other parts of Texas.
Practical considerations such as utility providers, vehicle registration, driver's license requirements and voter registration should be taken into account when relocating to Liberty Hill.
Why Choose Liberty Hill, TX?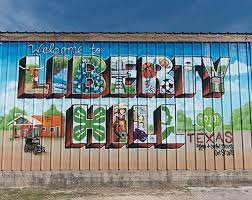 Residents in Liberty Hill, Texas have the best of both worlds – a small town with 4,000 people and all its benefits combined with access to modern comforts. This city located near Williamson County offers an inviting atmosphere as well as the stunning scenic landscapes present throughout the Texas Hill Country region. Plus it's just a short drive away from Austin – making everything this vibrant metropolis has to offer easy for citizens, including live music venues, comedy shows, dining experiences worth remembering and theater activities among many other things. Not only that, but there are also great education opportunities at hand which makes raising families or improving careers very manageable too!
The temperature remains pleasant usually between October-May meaning you can enjoy outdoor leisurely activities without having to endure high temperatures like some cities in TX experience year rounder temperaments. Also, living here won't strain your budget either since prices are much lower than most parts of the state which makes it more accessible for everybody no matter their economic status. Liberty Hill ensures good quality life through providing unparalleled natural beauty along with exciting events within close proximity ensuring residents never miss out on any excitement while still enjoying living peacefully in one beautiful place: home sweet home!
Small Town Charm with Modern Amenities
Liberty Hill's classic small-town atmosphere, with its close neighbors and strong sense of community spirit, appeals to those who desire this type of atmosphere. This rural area provides locals with all that they need like shopping centers, eateries for dining out and numerous recreational activities.
The downtown district is embellished by old-style stores and restaurants, which makes it a pleasant place both for residents living in Liberty Hill as well as guests visiting the town. It offers easy access to Round Rock where even more amenities can be found nearby making life easier for its occupants.
Texas Hill Country Living
Residents of Liberty Hill have a chance to partake in the distinctive way of living that is quintessential Texas Hill Country. Surrounded by rolling hills, limestone cliffs and diverse flora and fauna, life here has plenty to offer from outdoor activities such as hiking or biking to swimming holes amidst breathtaking natural beauty.
The educational options for families are some of the best with excellent schools located throughout the district including Liberty Hill Intermediate School. Contributing towards making living in this area an attractive prospect.
Proximity to Austin
Residents of Liberty Hill have the great advantage of living close to Austin, a thriving metropolis just 25 minutes away. They get both small-town peace and tranquility while still having access to all that bustling city life has to offer. There are jobs in technology, healthcare, education and more available due to its low unemployment rate of 5.2%. Residents also enjoy an abundance of entertainment possibilities such as live music events or comedy acts along with galleries filled with fascinating artwork within museums for something always new and exciting nearby. Thus making it possible for people who call Liberty. Hill homes benefit from many aspects urban areas bring without ever losing any sense of rural comfort they've come accustomed too.
Best Neighborhoods in Liberty Hill
Rancho Santa Fe | Santa Rita Ranch | North Haven | Clearwater Ranch | Northgate Ranch | Bridle Gate | Rio Ancho | Mesa Vista Ranch | Oak Bend Estates | Orchard Ridge | Rosemont | Stonewall Ranch
Education in Liberty Hill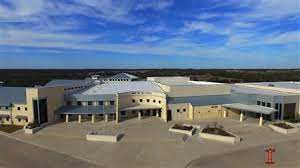 Liberty Hill Independent School District has consistently achieved a high-standard of educational excellence, providing residents within its area with top notch academic and teaching services. Alongside their great school district offerings, families in Liberty Hill also have access to nearby higher education institutions ensuring that there are an abundance of educational resources available.
To ensure continual success for all students, including those at middle schools in particular, the district has implemented multiple programs and initiatives as part of its commitment to delivering quality instruction.
Liberty Hill Independent School District
Liberty Hill ISD is a highly respected school district known for its excellent education of the over 6,800 students that attend from pre-K to 12th grade. At Liberty Hill High School in particular, teachers and facilities are top notch. For families looking for something different than what public schools have to offer, there are also private educational options within the area around Liberty Hill. Just 14 miles away in Georgetown sits Southwestern University, which gives scholars advanced learning opportunities after their high school diploma or GED certificate has been obtained from the various institutions at liberty hill including those offered by university centers located closeby.
Nearby Higher Education Institutions
The town of Liberty Hill is located conveniently close to a variety of universities and colleges, providing its residents with an abundance of educational opportunities. Southwestern University in Georgetown is the closest university to Liberty Hill. It has many different courses for students as well as extracurricular activities that they can take advantage of. There are numerous other higher education institutions nearby which provide individuals from this hillside community various academic options so that they may their career prospects.
Housing and Neighborhoods in Liberty Hill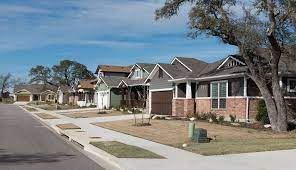 In Liberty Hill, a town nestled in Texas Hill Country, residents can find an abundance of housing options and neighborhoods to fit any lifestyle or budget. Whether someone is looking for a starter home on the affordable side, or desires something grandiose with custom features – there's no shortage of choices here in this charming community.
Types of Homes in Liberty Hill
Liberty Hill, TX is the ideal place for all types of residents looking to call it their home. From starter houses such as single-family homes, townhouses and condos at lower prices right up to luxury custom properties with much higher costs. There are 620 options ranging from $100K – $16M on offer in Liberty Hill. With this variety of choices, no matter your budget or lifestyle preferences, you can find a residence that ticks all the boxes here.
Popular Liberty Hill Neighborhoods
Liberty Hill, TX is populated with several distinctive neighborhoods each boasting its own personality and amenities. Some of the well-known areas located in Liberty Hill consist of Rancho Santa Fe, North Haven, Clearwater Ranch, Central Park Carrington Ranch along with Jenks Ancient Oaks and Butler Farms to name a few. With countless options for prospective residents to explore there are many housing choices ranging from single family homes to townhouses or apartments also offering facilities such as pool areas playgrounds walking paths etc that can fulfill any specific requirements. There truly isn't a better way than visiting Liberty Hill's diverse array of communities available so you find your perfect home fit!
Employment Opportunities and Cost of Living
Residents in Liberty. Hill are afforded a great quality of life at an affordable cost due to the relatively low cost of living compared with other regions throughout Texas. Easy access to Austin's lively job market provides plenty of employment opportunities, so those who settle down here can expect comfort and security without breaking their budget.
The area is packed full of recreational activities for people looking to unwind. From biking trails all the way up scenic hills, there's something everyone can enjoy!
Job Market in Liberty Hill and Surrounding Areas
Residents of Liberty Hill have an abundance of job opportunities within the area, with 65 employers in areas such as construction, metal fabrication and wood products manufacturing. The local government and school district also provide lots of work opportunities for citizens living there. Many people from this region are able to benefit from Austin's low unemployment rate (5.2%) that comes with a plethora of various employment options which ultimately increase their quality-of-life capabilities altogether. In conclusion, Liberty Hill residents gain access to excellent job offerings not only close by but also nearby in Austin making it very beneficial for them both now and into the future.
Cost of Living Comparison
Liberty Hill is an attractive option for those looking to move, providing a comfortable lifestyle with 3% lower living costs than the national average. Housing and utilities are all cheaper in this delightful Texas town compared to other regions of the state. Residents have access to affordable transportation and groceries, which makes it possible for them to enjoy their life on Liberty Hill without breaking the bank.
It can be said that people who choose this area experience less strain financially due to its location. Low cost of living, making real value out of each penny spent!
Lifestyle and Recreation in Liberty Hill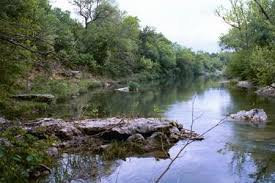 Life in Liberty Hill, Texas offers much more than great housing and work prospects, the town is full of recreational activities within its hill country setting. From local festivals to taking advantage of natural beauty with trips through nearby parks, there's always something fun happening in this charming region. With so many options for exploration and entertainment right at your fingertips, you can enjoy an eventful life on a daily basis when living here. Plus it boasts spectacular views of rolling hills all year round! The area also hosts plenty of community events perfect for spending quality time together enjoying music or food from around the state as well as celebrating their special occasions each season like family picnics or holiday gatherings — all while being surrounded by gorgeous landscapes that make up the Texas Hill Country countryside experience.
Parks and Outdoor Activities
Residents of the Texas town Liberty Hill are lucky to have easy access to a plethora of parkland and activities that take full advantage of its natural beauty. With several parks, including Liberty Hill Park, Lion's Foundation Park and Garey Park within their reach, residents can enjoy picnics or leisurely walks in some beautiful hill country settings. Those looking for more recreational pursuits don't need venture too far either. Inks Lake State Park offers lots hiking trails as well as opportunities for camping along with water sports such as kayaking fishing swimming amongst others! Even Lady Birds. Lake is just a short drive away providing additional great options to explore which makes it no wonder why so many people choose this wonderful location all year round!
Community Events and Attractions
Liberty Hill is a place that treasures togetherness and embraces its individual culture with various festivities and attractions. During the course of the year, locals have access to events like Liberty Hill Fair & Rodeo, Whimsy & Wonder Festival, Independence Day Celebrations, Christmas Extravaganza, Sculpture Expo and Veterans Day Commemoration. These activities give residents in this town an occasion to come close as one community while honoring their unique heritage.
Many such happenings are sponsored by organizations or even city council, which makes them freely available to all citizens living here. By getting involved in these social affairs people from Liberty Hill can cultivate strong relationships among themselves plus also form attachment to where they live resulting in a more engaging atmosphere throughout their town.
Practical Considerations for Moving to Liberty Hill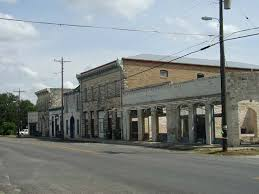 When transitioning to Liberty Hill, there are several tasks that should be taken care of. Setting up utilities, registering vehicles and changing voter registration will help make the move smoother and easier. This article gives useful advice on how to best transition into this new community.
Making sure you're registered with utility companies in the area is an essential part of your relocation. As well as updating all necessary registrations such as for cars or voter information associated with your living address change at Liberty Hill. All these preparations can ensure a successful outcome.
Utility Providers in Liberty Hill
Moving to Liberty. Hill calls for setting up utilities with the right suppliers. PEC (Pedernales Electric Cooperative), Durham Park WSC, Atmos Energy, Summit Power & Supply and Ambit Energy are a few providers that service this town. Contacting them in advance is recommended if you're transferring or initiating new services at your house there. Doing so should ensure a smooth transition into the community of Liberty Hill.
Vehicle Registration and Driver's License
New residents of Liberty Hill are required to get their vehicle registered and obtain a Texas driver's license within 90 days after relocation. To do so, you will need an insurance document, valid driver's license, and the car title certificate.
Visiting your local Department of Public Safety office with documentation such documents – like current driving permit and social security number – is needed for getting yourself officially licensed in this state.
Taking care to meet all these requirements on time helps everyone living here stay compliant with regulations while also being active members of the community around them!
Voter Registration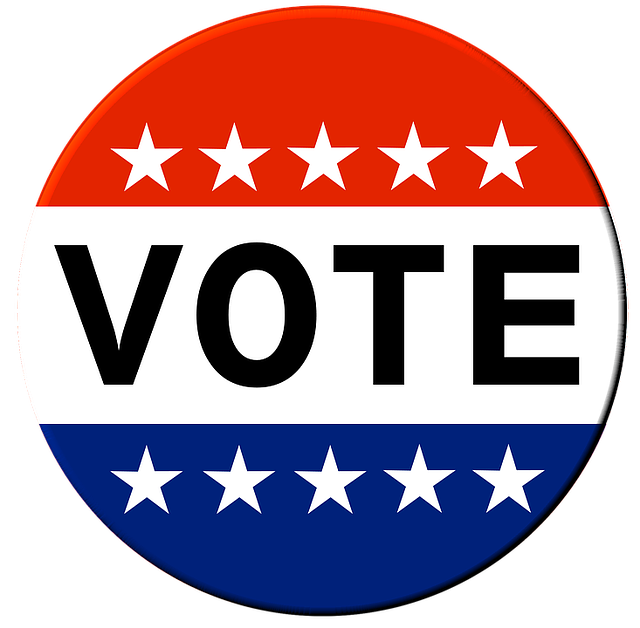 For those new residents in Liberty Hill, it is critical to update their voter registration status. Being able to participate in local and national elections is an essential part of community life here and the act of updating your information ensures that you can exercise this right as a citizen of the town.
The Texas Voter Registration Application form must be filled out either online or by visiting one of its corresponding locations within Election Department offices. Alternatively, help from personnel at (512) 943-1630 may also be requested for Guidance on applying successfully through traditional means such as printing off then mailing forms back instead via email submission.
In doing so, citizens are provided with all necessary conditions required in order to have voting power over various decisions taking place throughout both their own locality but even impacting across state borders too – bringing them into closer contact with democracy while adapting into this small hill city's atmosphere!
Summary
Living in Liberty. Hill is the perfect balance between natural beauty and modern amenities, making it an ideal place to live. With its strong job market, quality education system, plentiful housing options and vibrant community life, there are plenty of reasons why this lovely Texas town should be on your list when looking for a new home. Residents here can enjoy small town charm coupled with convenience – all within one unique location: Liberty Hill!
Best Neighborhoods in Liberty Hill
Rancho Santa Fe | Santa Rita Ranch | North Haven | Clearwater Ranch | Northgate Ranch | Bridle Gate | Rio Ancho | Mesa Vista Ranch | Oak Bend Estates | Orchard Ridge | Rosemont | Stonewall Ranch
Frequently Asked Questions
Is Liberty Hill Texas a good place to live?
If you're looking for a small town with a great quality of life, Liberty Hill TX should be at the top of your list. This conservative-leaning area has an amazing housing market, low unemployment and proximity to Austin, which offers multiple job opportunities. It makes perfect sense why so many families choose this place as their home sweet home! And if you're lucky enough to live in or near Liberty Hill Texas, don't miss out on all its wonderful possibilities!
Why are so many people moving to Austin TX?
Austin's diverse job opportunities, low cost of living, and vibrant culture have created a desirable city to live in. Due to its abundance of employment options combined with the various entertainment activities available, many people are choosing Austin as their relocation destination.
What is Liberty Hill famous for?
Liberty Hill is the dwelling place of around 3,000 people and well-known for its sculpture garden displaying sculptures by Mel Fowler as well other international sculptors plus Fort Tumbleweed that stands in witness to history.
Is Liberty Hill a suburb of Austin?
Liberty Hill is a suburb of Austin located in Williamson County that has an estimated population of 4,633 and a density level of 542 per square mile. It lies within the greater area known as the Austin Metro region.
What types of homes are available in Liberty Hill?
In Liberty Hill, there are plenty of options when it comes to homes – from cost-effective starter residences up to luxurious custom builds. The hill is full of properties that can fit any kind of lifestyle!