Moving to Lockhart, TX: Your Guide to the Perfect Place Between Austin and San Antonio
, Jul 23, 2023
Lockhart, Texas is a prime location situated between the cities of Austin and San Antonio. With its small-town charm combined with big city amenities, it's no surprise more people are choosing to move there, offering affordable living plus an inviting community that makes Lockhart the perfect place for Texans to call home. From economic growth opportunities to its unique cultural heritage, this guide will explain why TX residents should consider relocating in order to make the most out of all that Lockhart has to offer!
Short Summary
Lockhart, TX offers an ideal balance of small-town charm, affordability and convenience.
Lockhart is renowned for its BBQ restaurants and historical significance as part of the Chisholm Trail route.
The city provides quality healthcare services, employment opportunities in a thriving economy with increasing property values, community life with safety and diversity initiatives plus outdoor activities in Texas Hill Country nearby cities.
Why Move to Lockhart, TX?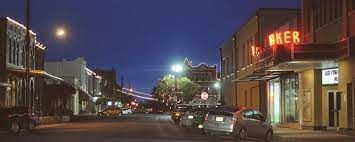 Residents of Lockhart enjoy the best of both worlds- the tranquility and sense of community found in a small town, along with easy access to Austin and San Antonio for their many amenities. With its growing population and flourishing businesses taking advantage of entrepreneurial opportunities, there is no doubt that Lockhart's popularity as an appealing place to live will continue thanks to it being more affordable than bigger cities while still providing convenient city life.
Having all these advantages makes it attractive not only for families but also for companies wanting to find housing prices at lower costs compared to living elsewhere without compromising convenience.
Central Texas Charm
Lockhart, situated in Caldwell County and only 30 miles south of Austin's Downtown area, is a small town with an attractive barbecue culture and interesting architecture. It has seen growth over the past decade as its population rose from 14 844 to 17 531 people according to recent census figures – marking it out as a truly thriving community that welcomes young professionals, families or retirees alike thanks to its varied demographics.
Barbecue Capital of Texas
Life in Lockhart offers an unbeatable experience, being crowned the "Barbecue Capital of Texas". This culinary heritage dates back to 1875 and boasts some famous barbecue eateries such as Blacks Barbecue, Kreuz Smokehouse, Chisholm Trail BBQ restaurant and Smitty's Market. Visitors flock here from near and far for a taste of Texas' legendary barbeque offerings! The annual Chisholm trail parade celebrates this rich history, at one time serving as a key route used by cattle drivers around the region.
Affordable Living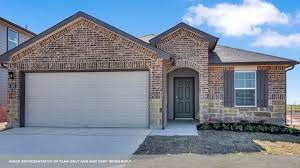 Lockhart in Central Texas is becoming a popular home for many due to its low cost of living. With the median house value at $325k, it's an affordable option when compared with other cities nearby and below the national average. This combined with its peaceful lifestyle has made Lockhart an attractive place to live even among those such as Taylor Burge who are searching for their new hometown. Families especially will appreciate what this city can offer them without breaking their budget on housing costs, making Lockhart stand out from neighboring towns in terms of affordability and serenity.
Exploring Lockhart's Amenities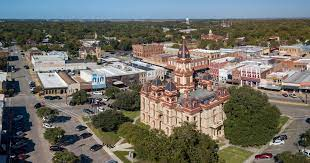 The City of Lockhart offers a variety of amenities to its residents, ensuring they live an enjoyable and comfortable life. Groceries stores, restaurants, schools, and medical centers are all within easy reach for the local citizens. As far as activities go, there is something here for everyone including biking trails or visiting art galleries, plus nearby Lockhart State Park where people can enjoy many outdoor experiences like hiking and fishing among other things!
Delivery services such as UberEats might be absent in this area, but Glenda's delivery service provides support when needed. The city highly values education, which is evident through their commitment to provide quality schooling from Pre-K to 12th grade at the locally based school district. Should medical attention become necessary, individuals living in Lockhart have access to 3 different hospitals accompanied with emergency personnel should it ever arise.
Lockhart State Park
For all outdoor enthusiasts and families, Lockhart State Park is the ideal place to visit. This state park offers a variety of activities such as fishing, archery, hiking, camping and swimming – with regulations in effect for everyone's safety. Even golfing can be done here! Besides these attractions within the boundaries of this park, there are more opportunities nearby, like Caldwell County Courthouse or Natural Area located close by Lockhart so visitors can make Discoveries during their stay at the county level recreational spot.
Education and Schools
Families in Lockhart can feel assured that their children are receiving a good foundation of education with the district's many schools, ranging from pre-kindergarten to high school. There is no shortage of excellent elementary options like Alma Brewer Strawn Elementary and Bluebonnet Elementary for younger learners to attend. Plus, early childhood educational opportunities such as Pre-K and Head Start, which prepare kids well beyond just getting them ready for primary schooling. The city also offers Early Childhood Intervention programs so all its residents have access to quality care throughout life stages. By graduating from one of these institutions here, students will receive their sought after diploma at the end!
Healthcare Facilities
Living in Lockhart offers residents access to quality healthcare, as the city is served by three nearby hospitals: Ascension Seton Hays, St. David's South Austin Medical Center and St. David's Medical Center – delivering comprehensive care for all families living there. Lockhart Emergency Medical Service operates a trio of mobile intensive care units to guarantee quick response times during medical emergencies within the community.
Best Neighborhoods in Lockhart
Employment Opportunities in Lockhart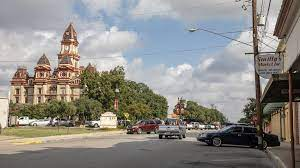 Residents of Lockhart can enjoy access to a variety of employment opportunities, thanks in part to the city's thriving economy and low unemployment rate. Major employers here include Lockhart ISD, Walmart, and Serta Dormae Manufacturing. Alongside this is an appreciation for small businesses which has resulted in support such as business incubators with mentorship programs & networking events for entrepreneurs. In summary, Lockhart offers great prospects when it comes to jobs, both on large or small scale – making it attractive hub for residents & those wanting to start their own enterprise alike.
Thriving Local Economy
Lockhart is a city that is enjoying economic expansion and job creation. Its unemployment rate of 6%, the lowest around, signifies its vibrant economy with plentiful opportunities for citizens in search of work.
As Lockhart's population grows, so do possibilities to broaden economically. It has become an attractive spot both for those searching employment as well as business owners looking to set up shop.
Major Employers
Lockhart boasts a vibrant economy and offers its residents numerous job prospects. Among the city's top employers are Lockhart Independent School District, Walmart, and Serta Dormae Manufacturing – each providing an array of employment opportunities which help contribute to the area's low unemployment rate. These varied industries offer people in the city potential for career growth no matter what their interests or qualifications may be.
Small Business Growth
The town of Lockhart is fortunate to have a thriving economy, due in large part to the presence of small businesses. With its close proximity to larger cities like San Antonio and Austin, as well as support from the local community, it's an ideal spot for entrepreneurs looking for opportunities. Texas Hatters owned by Manny Gammage, Fields Stable Antiques store and Old School Leathersmith are just some examples that showcase how important these companies can be when it comes to driving success within this city.
Housing and Real Estate in Lockhart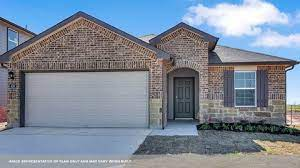 Lockhart is a city that appeals to buyers and renters alike, with its median home value being $310,228. This offers an economical choice when compared to neighboring cities while still providing locals with high quality of life standards. Those looking into renting rather than buying can also take advantage of the numerous rental options available in Lockhart at reasonable rates.
Property values have been growing consistently over recent years making it appealing for those wanting to invest or buy homes within this area knowing there will be stability as well as chances for increases economically speaking.
Median Home Value
The median home value of Lockhart at $310,228 offers a much more cost-effective solution when compared to nearby cities like Kyle and San Marcos with values respectively standing at $269,945. This attractive price point in conjunction with the city's progress and expansion gives potential buyers or investors an incentive to enter the real estate market here in Lockhart.
Rental Options
In Lockhart, the rental market is very strong and there are a variety of options available. About 40% of the city's population rents their dwellings instead of buying them. Usually costs range between $500-2300 each month for those wishing to take up residence in Lockhart. No matter one's budget or needs, they should be able to find an appropriate place to stay easily here!
Property Values and Growth
The real estate market in Lockhart is stable, making it a desirable destination for prospective homebuyers and investors. The median house cost here currently stands at $397.5K with increasing property values noted over recent years. Offering those considering relocating to the area assurance that their investments will be safe ones. All-in-all creating an attractive investment opportunity for residents of this locale.
Community Life in Lockhart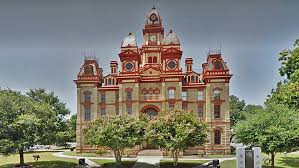 The residents of Lockhart are proud to call it home due to its friendly, welcoming atmosphere. This is a great place for people from different ages and backgrounds since the city has an inclusive spirit that makes everyone feel part of a strong community. There's also peace in mind because crime rate is low with only 0.83 violent crimes per 100,000 inhabitants making this one ideal spot for families looking for safety and well-being away from danger areas.
There are many activities available all year round so that each resident can find something interesting according to their interest encouraging them to participate in events or streets creating even more closeness within the population guaranteeing they belong regardless of origin or creed. All these features make Lockhart a truly special destination where anyone would love living peacefully surrounded by fellow citizens who care about each other.
Friendly Atmosphere
Lockhart is an inviting and welcoming destination that many call home. It offers a diverse culture with warm hospitality, making it possible for those of all backgrounds to feel accepted and part of the community.
The city provides lots of activities and events including festivals, farmers markets, outdoor pursuits as well as musical entertainment which promote engagement within the Lockhart area in order to cultivate togetherness amongst its citizens.
Safety and Crime Rates
Lockhart boasts a below average rate of criminal activity, offering its residents an elevated sense of security and peace. Families looking for somewhere safe to call home will be pleased with the safety levels this community provides. Being situated in such an environment gives individuals and families alike assurance when residing there long term due to the fact that it is much lower than what one would find on a national level.
Diversity and Inclusivity
The inhabitants of Lockhart are proud to make their home in a multicultural and inviting place where acceptance is strongly encouraged. Events such as Carter's demonstration, which seeks to bridge the gap between law enforcement personnel and citizens, demonstrate how much emphasis this city puts on creating an atmosphere of unity. By hosting various activities that actively promote integration throughout its population, Lockhart succeeds in celebrating diversity among its residents.
Exploring the Surrounding Area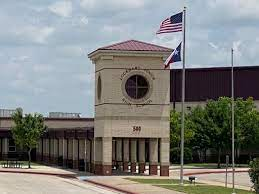 Residents of Lockhart, located in the beautiful Texas Hill Country and at the heart of Central Texas, enjoy easy access to a plethora of local amenities as well as nearby cities including Austin, Kyle San Marcos Seguin and New Braunfels. Offering multiple recreation opportunities such as employment opportunities or entertainment activities, there's something for everyone near by! Due to its close proximity to many parks, trails and natural wonders, it is an ideal destination for outdoor lovers looking forward to exploring nature while enjoying all that this area offers.
Nearby Cities
For the residents of Lockhart, exploring small towns and their neighbouring cities provides a wide array of attractions that can rival even those found in large cities. There are historic downtown districts, university campuses for learning opportunities and state parks to explore, plus numerous other amenities providing Experiences to enjoy.
Luling is one such city nearby offering its own unique character as well as enjoyable activities, making it an ideal destination for those considering moving into this region.
Texas Hill Country
Located in Lockhart, a city not far from Texas Hill Country, adventurers can easily reach the region's breathtaking and recreation-filled scenery. Home to numerous state parks, lakes and rivers with trails for hiking or rock climbing plus options such as swimming make it an ideal spot if you want some seclusion away from the hustle of urban life. Texas Hill Country provides spectacular vistas with its picturesque hills, which provide visitors with plenty of outdoor activities to explore during their stay here.
Outdoor Activities
Those in the Lockhart area looking for an outdoor adventure have no shortage of options to choose from. From hiking and biking, all the way up to fishing or camping trips, there is plenty on offer throughout Texas Hill Country surrounding Lockhart that will provide great thrills.
Summary
Lockhart, Texas is a thriving and hospitable community that offers the perfect balance of small town charm with urban amenities. It provides economical housing options. To its inviting atmosphere. Combined with an abundance of resources available, Lockhart is ideal for anyone looking for relocation opportunities – be it young professionals, established families or just those after a change of scenery! So why not consider this city as your new home? Discover what's on offer in this one-of-a-kind Texas town and find out why so many are already calling Lockhart their own.
Frequently Asked Questions
Is Lockhart Texas a good place to live?
Lockhart is an attractive choice for businesses and families alike, due to its convenient proximity to cities coupled with lower cost of living. Being close enough means access to amenities yet far enough away enough that one can enjoy a tranquil atmosphere in the town. Not only does Lockhart provide affordable housing but it also offers economical costs associated with daily life which make settling there much more feasible than some other places around this area.
Why live in Lockhart TX?
Lockhart presents a great opportunity to both businesses and families because of its budget-friendly housing options. To being close to larger cities. Consequently, it provides the perfect combination for those looking for somewhere accessible yet still desirable.
What is coming to Lockhart?
Residents of Lockhart, Texas are thrilled at the opportunities that come with a multi-billion dollar semiconductor plant coming to their city. Long known for its delicious BBQ cuisine, this development promises to bring even more recognition and excitement about what life in Lockhart has to offer.
What is the cost of living in Lockhart compared to the national average?
Living in Lockhart can be quite cost effective, as the prices are lower than those of most places around the country. This makes it a desirable and inexpensive option for anyone wanting to relocate here.
How does the crime rate in Lockhart compare to the national average?
Lockhart stands out for its remarkably reduced level of crime when compared to the national average, which in turn makes it a great destination for residents seeking an environment where safety and security are prioritized. This offers reassurance that Lockhart is indeed an ideal place to live.