Moving to Taylor, TX in 2023: A Guide to Austin's Small-Town Neighborhood
, Aug 9, 2023
Located just 35 minutes from downtown Austin, the small town of Taylor, Texas, offers an attractive living experience with its blend of charm and affordability. Home to a vibrant community with plenty of recreational activities and roots in history, this town is very inviting for those looking for that perfect place to call home. With close proximity to both rural tranquility and access to bustling cities like Austin, moving your family here is worth considering!
Short Summary
Taylor, TX is an attractive Austin suburb with a small-town atmosphere and easy access to amenities.
It offers an affordable median home price, property tax rebates, and rental assistance for all income levels.
Local transportation options are available for commuting to the nearby city of Austin or accessing local attractions in Taylor.
Discovering Taylor, TX
Taylor, TX (otherwise known as Taylor Texas) is situated in the Williamson County area and is a desirable Austin suburb that can be reached within 20 minutes from IH 35 and just over half an hour's drive to Downtown Austin or ABIA. With its population of about 18 thousand residents, this small-town community boasts alluring features such as affordable living, vibrant culture & history, which makes it so appealing for people wanting to call Taylor home. The town provides easy access to some of the best opportunities offered by Austin city while still maintaining its unique charm characterized by friendly locals.
History and Growth
Taylor's roots go all the way back to when lots were auctioned off for the International-Great Northern Railroad, and a railway official gave it his name. This draw has made Taylor one of Austin's most sought-after suburbs over time. Recently, this popularity is reflected in Castlewood—a community of single-family homes erected by Dream Finders Homes.
To sustain its rapid growth as well as keep true to preserving its natural splendor with parkland and open spaces, Taylor created The Downtown Master Plan, which was granted an APA Project Planning Award in 2015 making it attractive not only among families but also to businesses alike who desire success within city boundaries.
Small Town Charm
Taylor, an Austin suburb situated in Texas, is renowned for its alluring atmosphere and wide selection of community events. Its downtown area hosts a range of restaurants, stores, specialty retailers, and music venues- among them being the famous Louie Mueller's Barbecue restaurant with some of the finest barbecue anywhere in Texas. While Taylor has maintained its small-town appeal by avoiding having Interstate 35 run directly across it (thereby preserving affordability as well as open spaces), this hasn't impacted their connection to nearby city amenities which still exist within reach. Because they have managed to keep hold of these features along with creating such an inviting place that can draw both young professionals looking for something more relaxed yet connected plus families alike. Taylor stands out from other suburbs around Austin making it quite attractive indeed!
Housing and Affordability in Taylor, TX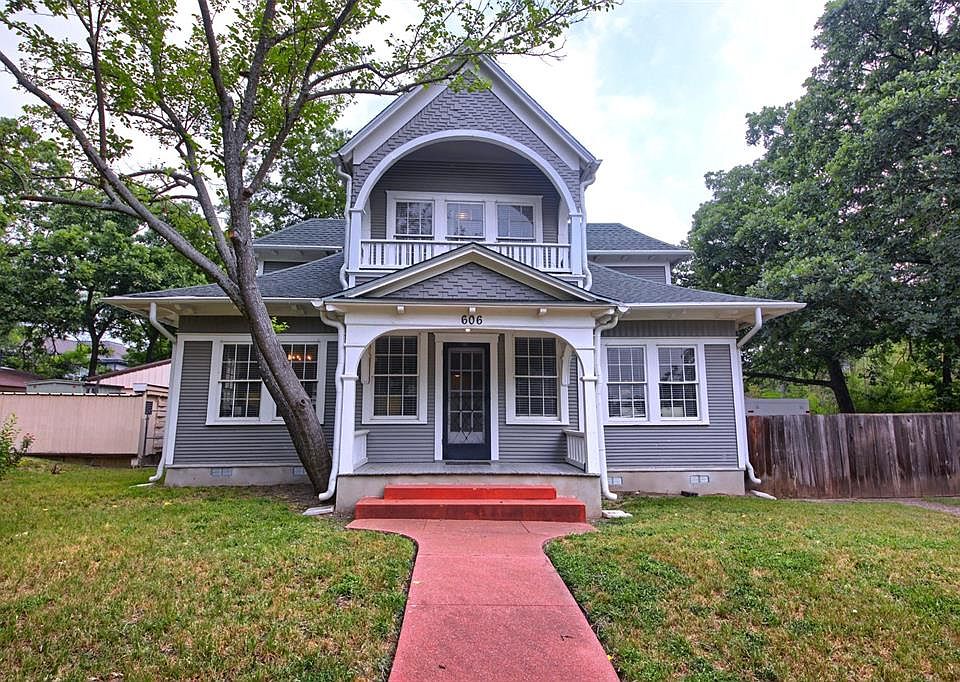 In June 2023, Taylor offers an attractive combination of cost-effectiveness and quality lifestyle due to its median listing home price of $370K and a more affordable average house value than other cities in the Austin metropolitan area. The city has also maintained a lower cost of living 7% below that across the nation. These factors make it ideal for those seeking economical options with equal availability to amenities as well as convenience enjoyed by big cities like Austin without having to overextend their budget.
Best Neighborhoods in Taylor
The Grove at Bull Creek | Doak | Mallard Park | North Park
Home Prices
The median home price in Taylor, TX is notably lower than the national average due to a more cost-effective cost of living and property tax rate. This affordability has made it an appealing choice for individuals looking for an alternative to the increasingly expensive Austin housing market.
It should also be noted that neighborhoods with well-known public schools tend to have higher house costs because many people prioritize access to high-quality education when making their selections. While properties may come at a reasonable fee here in Taylor, families are still provided excellent educational opportunities which makes this city a sound investment opportunity overall!
Property Tax Rebates and Rental Assistance
Taylor offers its residents attractive financial incentives to make their housing options more accessible. The median household income is well within an affordable range, and the city provides additional exemptions for seniors over 65 years of age with a minimum $3,000 homestead exemption from local taxing units or up to $10,000 residence homestead exemption given by school districts. There are rental assistance programs provided through Taylor Housing Authority that offer vouchers and public housing services for low-income families and individuals alike. All these opportunities help ensure all citizens in Taylor can find suitable homes at reduced costs – thereby providing better living conditions across income levels in the area.
Education and Schools in Taylor, TX
When making a decision on where to live, education plays an important role for families. Taylor provides excellent educational options with the six schools in its Independent School District- including Taylor High and Legacy Early College High offering diverse curriculums as well as resources to students. Evaluation ratings from Niche demonstrate that both elementary, middle, and high school programs are adequate here. This attracts people due to the perpetually rising prices of homes near high-quality public institutions. Thus putting living in Taylor at a value price wise too!
Taylor ISD
Taylor Independent School District (Taylor ISD) stands out among the rest, ranking within the top 10% of school districts across America. It has a wide range of academic programs available to its students. Including Advanced Placement courses, dual credit opportunities, and career-focused classes, giving them access to vital resources and paths for success.
Taylor is passionate about providing all its pupils with an environment that supports both their well-being as individuals as well as allowing room for personal growth – making it a desirable choice when considering relocating in or around the Taylor area.
High Schools in Taylor
Students in Taylor have the opportunity to attend either Taylor High School or Legacy Early College, both part of the school district and providing access to college-level courses. From Dual Enrollment classes to AP options plus TSTC programs, these schools ensure students are prepared for their high school diploma as well as any future educational endeavors. There is an extensive extracurricular selection on offer which includes over thirty activities. This enables pupils at these establishments to not only express themselves but also broaden their skills while interacting with other learners.
Recreation and Activities in Taylor, TX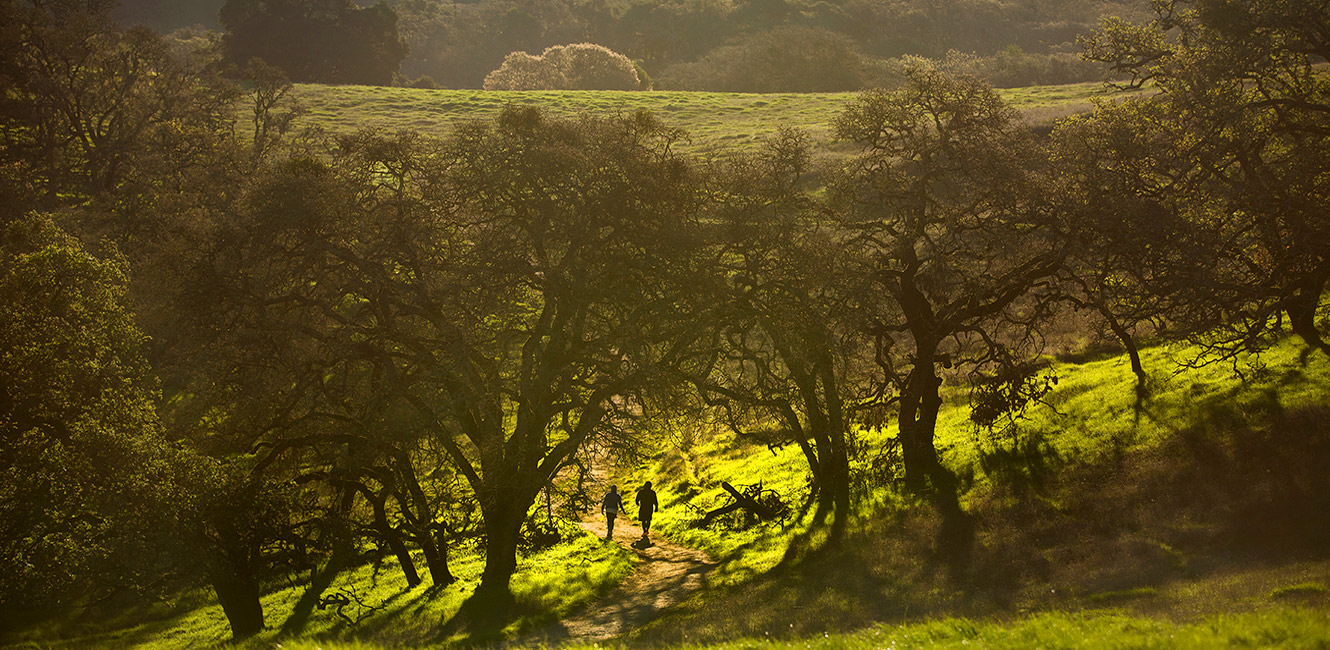 Residents of Taylor can experience a range of activities and attractions all over the small town, always offering something to keep everyone busy. There are plenty of green spaces in parks that provide calming environments, as well as sports complexes with active facilities for people who want to exercise or compete. Local festivals and events give residents an opportunity for entertainment within their community too.
Taylor has become a popular place among its citizens due to the amenities available around it – no matter your preference. There is never a shortage of fun things to do in this inviting neighborhood!
Parks and Green Spaces
Taylor City offers its residents access to many parks and open spaces, providing a wealth of opportunities for outdoor activities. Such places include Bull Branch Park, Murphy Park, Berry Springs Park and Preserve, Heritage Square City Park, Fannie Robinson Park, Pfluger Park, Doak Park, and Taylor's own namesake part. All these offer amenities such as public pools, areas with botanical gardens, tennis courts along fishing piers, and covered pavilions too.
Being set in the beautiful landscape near Lake Granger has allowed Taylor to maintain an active commitment to preserving natural beauty while simultaneously offering recreational possibilities for locals who enjoy having easy access to parkland and other types of leisure venues. Families that are looking forward to finding peace surrounded by nature or more exciting playground games can find them both in one place. The city parks from Tayor!
Sports Complexes
Taylor boasts an array of exciting recreational sports and activities for the athletic enthusiast. The Parks and Recreation Department operates Taylor Regional Park & Sports Complex, which provides 22 fields to play on, a pool with two accompanying splash pads as well as four pavilions available for rental. There is also a community center located here along with one skate park. Those residing in Taylor can take advantage of other sporting facilities such as golf courses, tennis courts, or disc golf courses- so there is no shortage of options when it comes to being active!
Local Festivals and Events
Taylor is a vibrant city, offering its residents and their families an array of festivities throughout the year. These events allow community members to bond with each other while honoring Taylor's unique culture. Examples include Blackland Prairie Days, Heritage Square Farmer's Market, Main Street Car Show as well as yearly staples such as Taylor Swirl and Main Street Christmas Fair. They host multiple community gatherings every month on Third Thursday, which strengthens even more. The feeling of togetherness in this town already provides so many joyous memories through all these activities.
Business and Employment Opportunities in Taylor, TX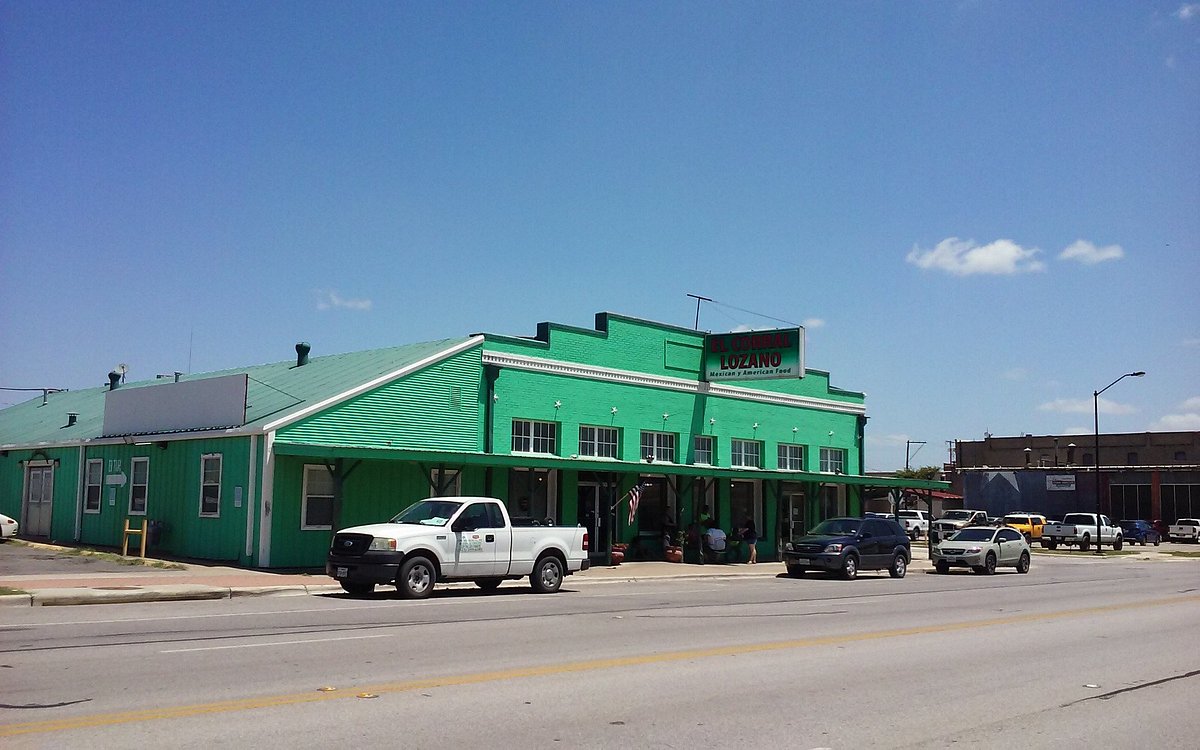 Taylor is an inviting city to live in and work in due to the variety of professional opportunities it presents. It's a hub for different retail, industrial companies, and non-profit establishments as well as flourishing manufacturing outlets that draw businesses from other areas like Austin into its market.
This growth has seen Taylor become one ideal location for young professionals or families that want job stability within commuting distance from their homes.
Major Employers
Taylor, Texas is home to many big corporations that supply work for locals. These include the Electric Reliability Council of Taylor (ERCOT), the school district, and Durcon Laboratory Tops, who each offer a wide variety of job prospects helping to keep the city prosperous.
In November 2021, it was announced by Samsung that there are plans in motion for a $17 billion chip manufacturing plant that will strengthen economic growth and give more employment chances to those living within this community. Because of these major companies and their thriving entrepreneurial spirit, Taylor seems like an ideal place if you're looking for stable career options with great diversity available too!
Economic Incentives
The City of Taylor is committed to fostering growth and development by offering various economic incentives, such as land grants, cash grants, forgivable loans, and property tax rebates. To add encouragement for businesses looking to set up in the area or expand an existing business, there are also sales tax breaks available through Downtown rental assistance programs. This package has recently been reinforced with a new wave of state-backed financial support which underlines Taylor's position at the center of commerce throughout the city.
Transportation and Accessibility in Taylor, TX
Taylor is an ideal place to live, being so close and accessible to the city of Austin. Many transportation options are available for Taylor residents, allowing them easy access to the metropolis whether it be for leisure or work. This community has been made car-dependent over time, but there are still public transportation possibilities that provide convenience in traveling out of town if necessary. Living here benefits those who desire a connection with all Austin offers while also remaining comfortably within their own small locality – something which can't always be found elsewhere!
Commuting to Austin
Residents of Taylor have the option to take a car, taxi, or train to reach Austin in approximately 40 minutes. Amtrak provides direct transportation that runs once each day and takes 46 minutes – although during rush hour traffic times, it's best for people to factor extra time into their plans. As well as this convenient travel connection, there are also bus services providing locals with various ways they can access all that the city has on offer.
Local Transportation
In Taylor, the residents have various means of transportation available to them. CARTS bus services offer convenience with their on-demand rides and quick response time. While Amtrak is an excellent option for traveling Distances. There are shuttle solutions from Big Bus SuperShuttle in Austin as well as Star Shuttle & Charter offering charter trips that meet group requirements. This selection of options gives the local community access to resources both within Taylor itself and also beyond into nearby metropolitan areas like Austin city proper thus granting everyone all they need without having to rely solely on automobiles or personal vehicles around town.
Summary
Taylor, TX provides a distinctive combination of a cozy small-town feel combined with affordability and easy access to the vibrant city of Austin. This charming Texas town has an interesting past, generous citizens who create a welcoming atmosphere for all its residents, countless recreational activities that promise plenty of enjoyment as well as numerous economic options along with top quality educational centers, everything an individual or family may need in one spot! So why not join this community filled with vibrancy and quaintness? Taylor is where you ought to be if what you seek are these particular benefits only available in this special location.
Frequently Asked Questions
What is the average commute time from Taylor to Austin?
On average, it takes 40 minutes to get from Taylor to Austin if you're traveling by car, taxi or train.
What are some of the major employers in Taylor, TX?
Taylor, Texas is the location of key organizations such as the Electric Reliability Council of Texas (ERCOT), Taylor ISD, and Durcon Laboratory Tops. It serves a vital role in providing employment opportunities to local residents with its range of companies operating within this city.
Are there any financial incentives available for homeowners and renters in Taylor?
Taylor provides several financial incentives such as senior property tax exemptions and rental assistance programs to make housing more accessible. These measures are meant to lighten the burden of renting or owning a home, making it easier for people to stay in their homes and apartments. Taylor has additional support available, like grants that help pay living expenses, which can include rent payments until income is reestablished during times of need.
What recreational facilities and activities are available in Taylor?
The residents of Taylor have plenty of opportunities to stay active and involved in their community. From parks, sports complexes, and various festivals they can attend, there are an array of recreational activities for everyone!
These facilities are great ways to meet new people or form friendships with your neighbors while enjoying all the exciting events that take place around town. Plus it's a wonderful opportunity for bonding together as part of one big supportive family living within this city limits.
How does Taylor's cost of living compare to the national average?
Overall, Taylor's cost of living is significantly lower than the national average, coming in at 7% below the national figure.