Why Is Everyone Moving to Georgetown, Texas in 2023?
, Sep 8, 2023
Georgetown is Georgetown's cultural capital. Texas is a hidden treasure in the state that's proving to be an attractive option for many, providing unbeatable levels of charm, job prospects, and general well-being. Its tranquil landscapes are beautiful, while its downtown area bustles with activity. All this plus a welcoming environment have people flocking here from near and far! But what exactly has made it such a desirable place? Its unique combination of features makes Georgetown truly special—ideal both as a home & work base, along with plenty of leisure pursuits.
Short Summary
Georgetown, TX is rapidly growing due to job opportunities and high quality of life.
The city offers a variety of employment opportunities, a historic downtown area with unique storefronts and restaurants, vibrant community events safe neighborhoods, and outdoor activities.
It also provides proximity to major cities in the Austin metro area as well as affordable living compared to Austin with lower housing prices and a competitive cost of living index.
Rapid Population Growth and Job Opportunities
As per the latest census estimates, Georgetown's population has shown a tremendous growth rate of 14.4% from July 2021 to July 2022. This increase in numbers can be credited mainly to its close proximity to the Austin metro area providing advantageous job opportunities and having an appealing quality of life. It is essential for city planning and resource allocation that there should be reliable estimation of population growth which helps keep track of such rapid changes.
Fastest growing city
Georgetown is a rapidly expanding city that has been able to attract diverse new residents from around the world due to its appeal and economic potential. The local governing body supports this growth while also embracing newcomers with their open-heartedness, creating an ideal situation for everyone involved in this remarkable development.
Job growth in the Austin metro
The Austin metropolitan area is an inviting place to live due to the copious number of job openings it offers for those searching for employment. This region includes industries such as technology, healthcare, education, government work, financial services, and hospitality, all offering numerous career prospects in Georgetown. Nearby residents will be able to take advantage of some US Census Bureau jobs available in this city.
Folks who reside near Austin have access not only to its economic opportunities but also benefit from local amenities like culture-related activities that give the town life and soul.
Local employment opportunities
Mayor Josh Schroeder has made a major push to promote Georgetown's progress and prosperity, working hard to improve the city's quality of life. Consequently, there is an abundance of job opportunities in town that cater to all types of talents and interests. This level of diversity means that more people are beginning to migrate into this vibrant community with the aspiration to find secure employment here. Mayor Josh Schroeder also said his efforts have led to quite successful outcomes, making it possible for locals to gain access to decent and good jobs.
The Allure of the Most Beautiful Town Square
Georgetown's attractive downtown, dubbed "The Most Beautiful Town Square in Texas", is a major draw for both locals and visitors. People come to witness the bustling array of unique stores, restaurants, and special events that display this city's vitality. To its historic courthouse building lies the iconic Williamson County Courthouse adding character that magnifies Georgetown's charm even more. Then it already had before! All these points make The Town Square an ideal spot with plenty for everyone who visits this beautiful location.
Historic downtown area
The Williamson County Courthouse and the Williamson Museum situated on Main Street and Austin Avenue of Georgetown are a grand reminder of its past. These two attractions give much pride to both locals as well as visitors who come there for an experience of history. The area serves to highlight not just the heritage but also ensures that Georgetown retains its charm even today.
Unique storefronts and restaurants
Georgetown is the perfect destination for a day or weekend trip, boasting an impressive selection of shops and restaurants to fit every taste. The town square houses quaint boutiques with one-of-a-kind items as well as charming eateries that provide a memorable experience for visitors. Whether shopping in some unique stores or having dinner at local places, Georgetown promises customers something special they can't find elsewhere.
Vibrant community events
The town square of Georgetown provides an engaging atmosphere year-round, with its theater productions and the popular South Fork Fun Food & Brew food truck park. This space is a platform to nurture local pride as it serves as a place for community events where all can feel welcome.
Best Neighborhoods in Georgetown
Arrowpoint | Berry Creek | Berry Springs | Carlson Place | Cimarron Hills | Crescent Bluff | Fairhaven | Georgetown Village | Heritage Oaks | Hidden Oaks | La Conterra | Lakeside | Lively Ranch | Morningstar | Oaks at San Gabriel | Parks at Westhaven | Parkside on the River | Parmer Ranch | Rancho Sienna | Riverview | Saddlecreek | Serenada West | Tres Tierras | Water Oak
High-Quality Education Choices
Georgetown is dedicated to ensuring families in the area have access to top-notch education options. From public schools and private institutions, all the way up to higher learning opportunities – a variety of selections are available for parents looking for their children's educational needs.
The city also has an emphasis on creating safe environments where students can thrive. Georgetown seeks ways of providing better resources that foster growth through knowledge while making sure every student feels secure during their studies. This includes incorporating charter school systems as part of its offerings in order to give more alternatives when it comes to picking quality schooling services.
Public school system
Georgetown Independent School District (GISD) offers an exemplary public education program that ranges from pre-kindergarten to twelfth grade. GISD's Gateway College Prep contributes greatly to the 97% graduation rate, and learning is encouraged through dual language/credit classes. The district provides comprehensive educational experiences in order for students of all backgrounds to reach their full potential, a testament to its commitment to student success.
Private and charter schools
In Georgetown, families have the option of selecting between a variety of private and charter schools. Brentwood Christian School, Hill Country Christian School of Austin, and Grace Academy – a highly respected grade academy private school – provide top-quality educational experiences for students in need. Gateway College Preparatory School as well as Georgetown Charter Academy are also available to satisfy diverse learning needs.
All these institutions offer unique opportunities that focus on fostering skills while ensuring knowledge acquisition at the same time. Every child has access to an excellent education in this city.
No matter what type is chosen, each establishment provides different atmospheres specifically designed around cultivating students' potential so they can reach their fullest academic goals during their developmental years inside or outside traditional curriculums!
Higher education opportunities
Residents of Georgetown have access to renowned higher education institutions, such as Southwestern University, Texas State University, and the prestigious University of Texas at Austin. These universities provide a range of degrees from undergraduate all the way up to doctoral-level studies. Thus making it an attractive option for students who desire world-class academic excellence in one location.
Safe and Friendly Neighborhoods
Georgetown's local areas are celebrated for their inviting atmosphere and secureness, making them a perfect spot to live in for households and individuals. There is low criminality in the city, which provides many options for engaging with one another, ensuring its inhabitants have an enjoyable lifestyle experience.
Family-friendly atmosphere
Georgetown is a highly sought-after location for families due to its welcoming, safe atmosphere. Community involvement is strongly encouraged and emphasizes providing opportunities to build lasting memories with family members through activities such as visits to parks or playgrounds and attending various events together. Georgetown aims at fostering an environment that contributes positively towards the growth of individuals from young ages up until adulthood within their families' embrace.
Low crime rates
The city of Georgetown has built up a name for itself as being very safe, which is evident from its low crime rates. This commitment to public safety provides the people living here with peace and comfort in their daily lives. By stressing on making sure everyone feels secure, citizens can rely on this friendly community where they do not have to worry about any danger or threat to themselves.
Community engagement
Georgetown residents are known for their strong sense of togetherness and participation in local events. Occasions such as holidays, community clean-up initiatives, business support sessions, and volunteering opportunities unite citizens from all walks of life to share an experience they can cherish.
The vibrant atmosphere that the townspeople cultivate makes Georgetown special – bringing people closer within neighborhoods with get-togethers while also participating in citywide festivities on a larger scale. It's this remarkable level of engagement that has allowed the region to thrive over time – furthering friendships between neighbors through common interests and care for one another by means outside traditional gatherings as well. Like doing good deeds via volunteer programs or pitching in towards environmental projects.
All things considered, these acts serve as proof positive that fostering camaraderie is still alive and thriving here among its locals!
Natural Beauty and Outdoor Activities
Residents of Georgetown love calling this city in the U.S. their home due to its awe-inspiring natural landscape, along with exciting outdoor activities for them to engage in. Beautiful parks and trails give citizens picturesque views, as well as all kinds of water sports allowing people to truly connect with nature. There's no shortage of options available for residents looking for some fun outside!
Scenic parks and trails
Residents of Georgetown have plenty of chances to get moving and take in the striking vistas that Texas has to offer with a collection of lovely parks and trails. One trail system stretches over 12 miles around town, while Garey Park includes equestrian paths for more unique experiences. No matter if someone is looking for an easy walk or something more challenging, these pathways give individuals a variety of activities they can choose from.
Water-based activities
In Georgetown, citizens of any age can find fun and leisure in water activities. An array of aquatic adventures await such as swimming at Blue Hole Park & Lagoon or fishing and cruising around Lake Georgetown. Alternatively, other ways to enjoy the area's waterways are by kayaking or canoeing down the San Gabriel River. Alternatively, try paddle boarding and tubing!
Wildlife and nature exploration
Georgetown, a paradise for naturalists due to its abundant wildlife and captivating scenery, hosts plenty of activities to experience the outdoors. Garey Park provides nature-oriented programs as well as trails perfect for trekking. While also organizing exciting events like Family Nature Fest that entices families with unforgettable outdoor adventures.
By exploring Georgetown one can not only revel in its lush biodiversity but will feel rewarded after getting closer to nature!
Proximity to Major Cities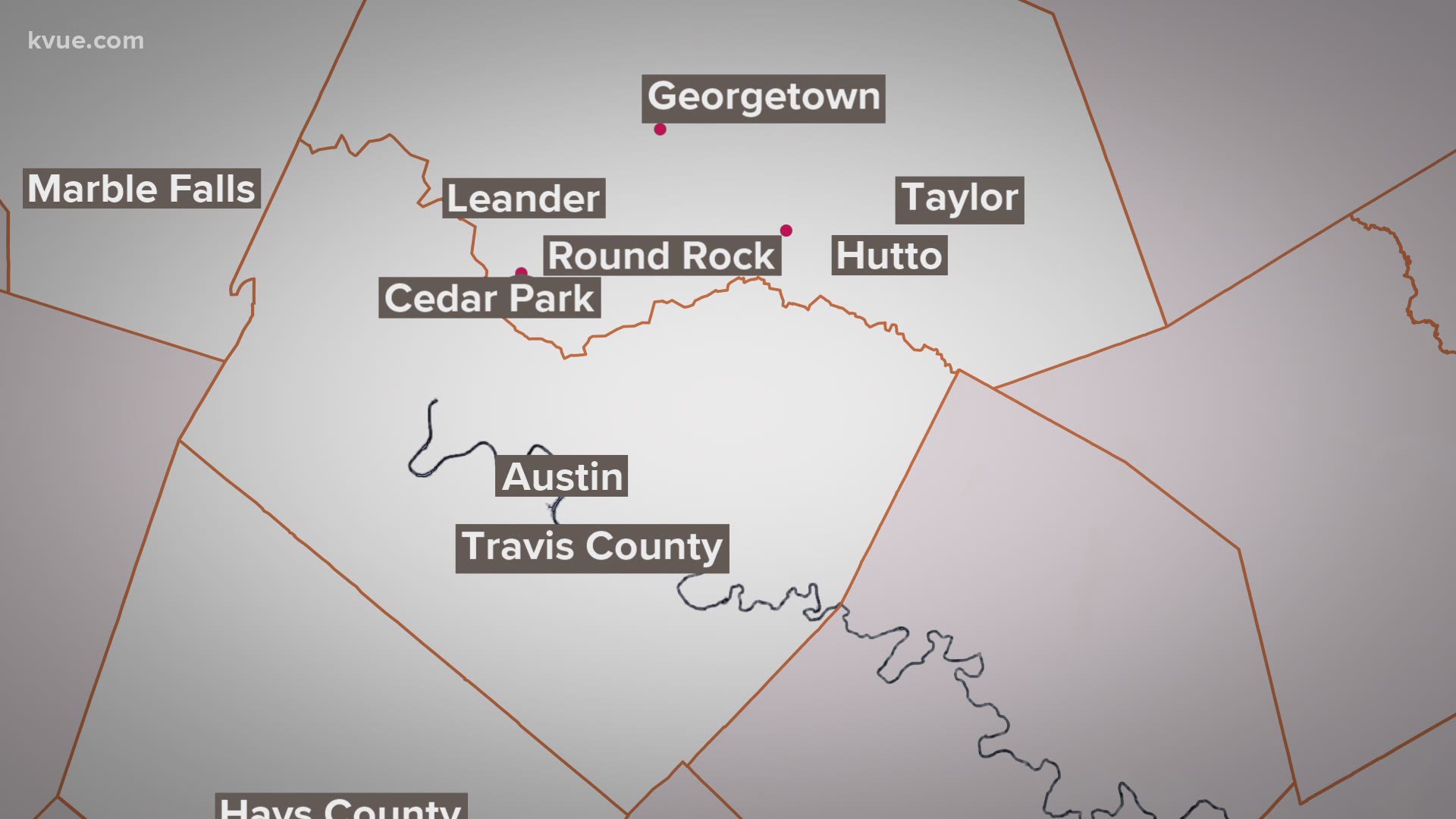 Georgetown boasts a prime location near downtown Austin, Round Rock, and Cedar Park. Providing excellent access to nearby highways, residents of this delightful small town have the pleasure of experiencing both its unique charm and the amenities offered by large cities in equal measure.
The area offers an abundance of housing choices such as apartments, condos, or detached homes for those seeking accommodation.
Close to downtown Austin
Georgetown provides residents with a delightful, small-town atmosphere close to downtown Austin, just 30 minutes away. The proximity offers job opportunities and enjoyment of all the vibrant amenities in one of Texas' premier cities without leaving behind the inviting local community Georgetown has to offer.
Nearby Round Rock and Cedar Park
Those living in Georgetown have the benefit of being able to access an array of shopping, dining, and entertainment options from nearby cities such as Round Rock and Cedar Park. Without leaving the peaceful atmosphere of their own community, locals can enjoy a variety of different activities that these locations offer by simply taking a brief drive away.
Access to major highways
Living in Georgetown affords individuals a wide range of transportation possibilities, thanks to its close proximity to the I-35 and 130 Tollway. This ease of access allows people from this city easy passage when traveling or commuting around the region with minimal effort required.
Affordable Living Compared to Austin
Georgetown offers a desirable place to reside that is more affordable than Austin, with attractive prices for housing and cost of living coupled with great value. Its combination of affordability and the city's alluring characteristics makes it an appealing choice for those seeking either a rental or ownership opportunity.
Lower housing prices
Georgetown is an attractive town for homebuyers, as it offers more affordable housing prices than the national average of $428,000. The median home value in Georgetown clocks in at around $462,762. Making settling down and living life here very attractive.
Not only that but there are plenty of attractions to explore within this vibrant community with ample amenities available, ranging from stores to restaurants or outdoor activities like parks and trails.
Competitive cost of living
Living in Georgetown provides a good quality of life at an economical price when compared to other cities nearby. According to the overall cost of living index, it is 117 which means that while higher than the national average by 17%, it still offers value for money.
Value for money
Living in Georgetown provides residents with a charming atmosphere, affordable housing options, and a town square that is scenic. It also offers high-quality educational opportunities which contribute to the same reasons why it's an ideal place for people who are looking to stay within their budget, namely its safe neighborhoods. Everything from the picturesque landscape of downtown Georgetown coupled with the low cost of living has made this small Texas city quite popular among those on a modest income seeking refuge without sacrificing security or opportunity.
Supportive Local Government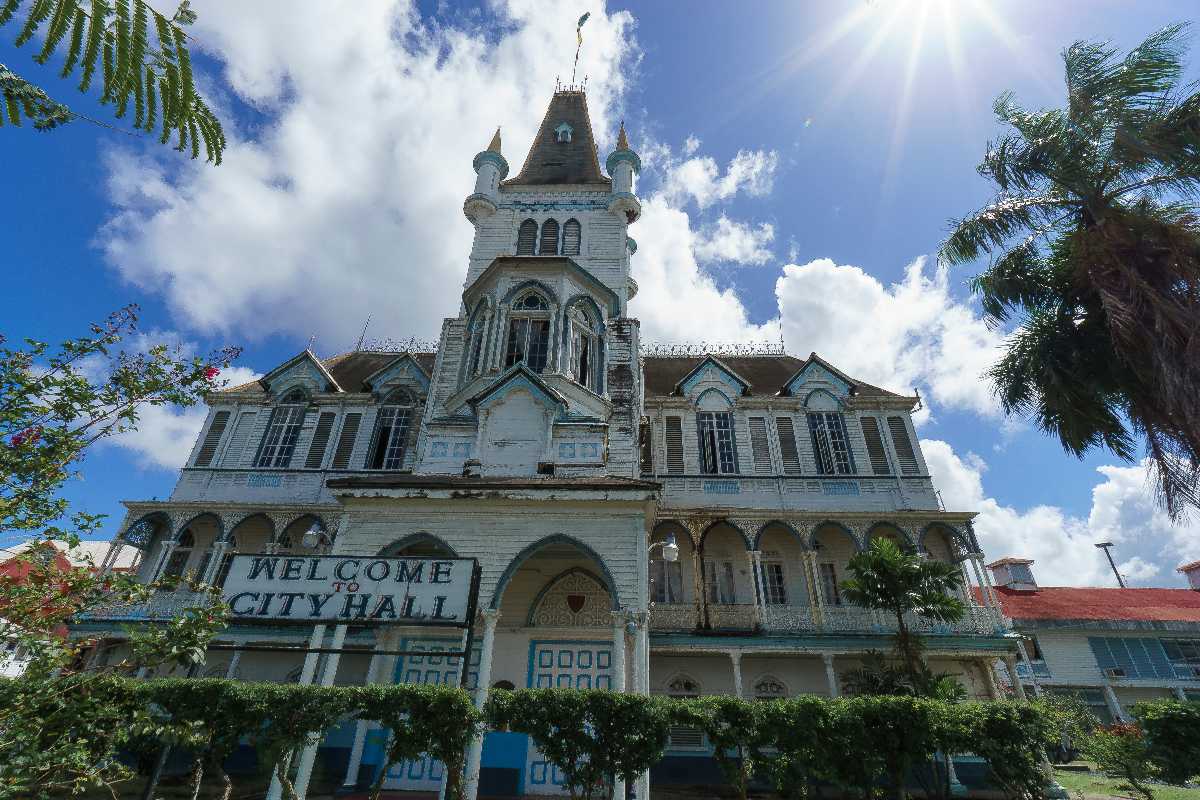 The authorities in Georgetown are intent on making the city more attractive, with initiatives concentrating on infrastructure and economic development. These efforts have been influential not only in bringing new growth to Georgetown but also in preserving its vibrant atmosphere.
Investments made by the municipal government range from building extra roads to other investments that benefit their citizens. All of which keep this charming community alive and thriving!
Infrastructure improvements
The local government in Georgetown has been applauded for its wide-ranging infrastructure improvements. Residents are benefiting from the construction of new roads, an expanded public transport network, and newly installed water and sewer systems that can support a larger population while retaining all aspects of the city's unique character. These developments have proved popular with citizens who now enjoy enhanced mobility as well as increased levels of comfort across their homes.
Economic development initiatives
The local authorities in Georgetown have taken steps to help spur economic development, like implementing a business incubator, launching an effort for the downtown area revival, and constructing programs to teach job-specific skills.
These actions attract new organizations and jobs which make living there all the more desirable as it continues to grow into a flourishing municipality.
Summary
Georgetown, Texas, is an appealing place to live. It has a great quality of life, cost-effective housing, and various amenities. Its downtown area radiates charm with educational opportunities readily available. To the assurance of safety inside its neighborhoods. Being close to some large cities amplifies Georgetown's appeal, making living here really attractive for many people due to combining all these aspects perfectly.
Frequently Asked Questions
Is Georgetown Texas a good area to live in?
For those looking for an enjoyable lifestyle with lots of entertainment, Georgetown is the perfect city. With a short commute to Austin and its charming downtown area plus superb security ratings, it offers immense advantages as well as career opportunities coupled with exciting activities and growth potentials in terms of economics. Living here would be idyllic!
What is special about Georgetown Texas?
Georgetown's Town Square is proudly seen as the most beautiful one in Texas, and it has been given the name of "Red Poppy Capital" due to its many flowers. Each April thousands upon thousands flock to an event known as Red Poppy Festival held on this picturesque town square.
What is the fastest-growing city in Texas in 2023?
Georgetown, Texas, is predicted to stay the fastest-expanding city in 2023. Of the 15 leading cities, six are from Texas.
What factors contribute to the rapid population growth in Georgetown, Texas?
Georgetown has experienced an influx of new residents due to its top-tier amenities, such as the captivating downtown district and plentiful employment prospects. Families flock to this city for its guarantee of safety within neighborhoods and exceptional schooling options. Population growth is continually fuelled by Georgetown's close proximity to Austin combined with a consistent job market expansion in the metro area.
What types of educational opportunities are available in Georgetown?
Georgetown offers a vast selection of educational opportunities, including those from the public Georgetown Independent School District and private as well as charter schools. Students can pursue higher education at respected institutions such as Southwestern University, Texas State University, or the renowned University of Texas at Austin, with degrees ranging from all levels up to doctoral programs, plus available certificate and continuing education options. Not forgetting that there are numerous resources on offer in this city. Like libraries and museums alongside other cultural hubs for enrichment purposes. In summary – it's an ideal place to study due to the great range of choices offered!