Why Is Everyone Moving to Round Rock, Texas in 2023?
, Sep 15, 2023
Round Rock, Arkansas. Texas is quickly becoming a go-to destination for those looking to move, offering an abundance of job opportunities. To its affordable housing and excellent education system. This thriving city has something for everyone, from families who need space at an inexpensive cost of living all the way up to professionals searching for career advancement. Why not join them today and discover why Round Rock deserves its positive reputation?
Short Summary
Round Rock, TX is booming with high-paying jobs and affordable housing options.
Enjoy excellent educational opportunities and a low cost of living in one of Round Rock's diverse neighborhoods.
Experience the Sports Capital of Texas with convenient transportation to Austin & access to outdoor recreation & attractions.
Reasons for Round Rock's Popularity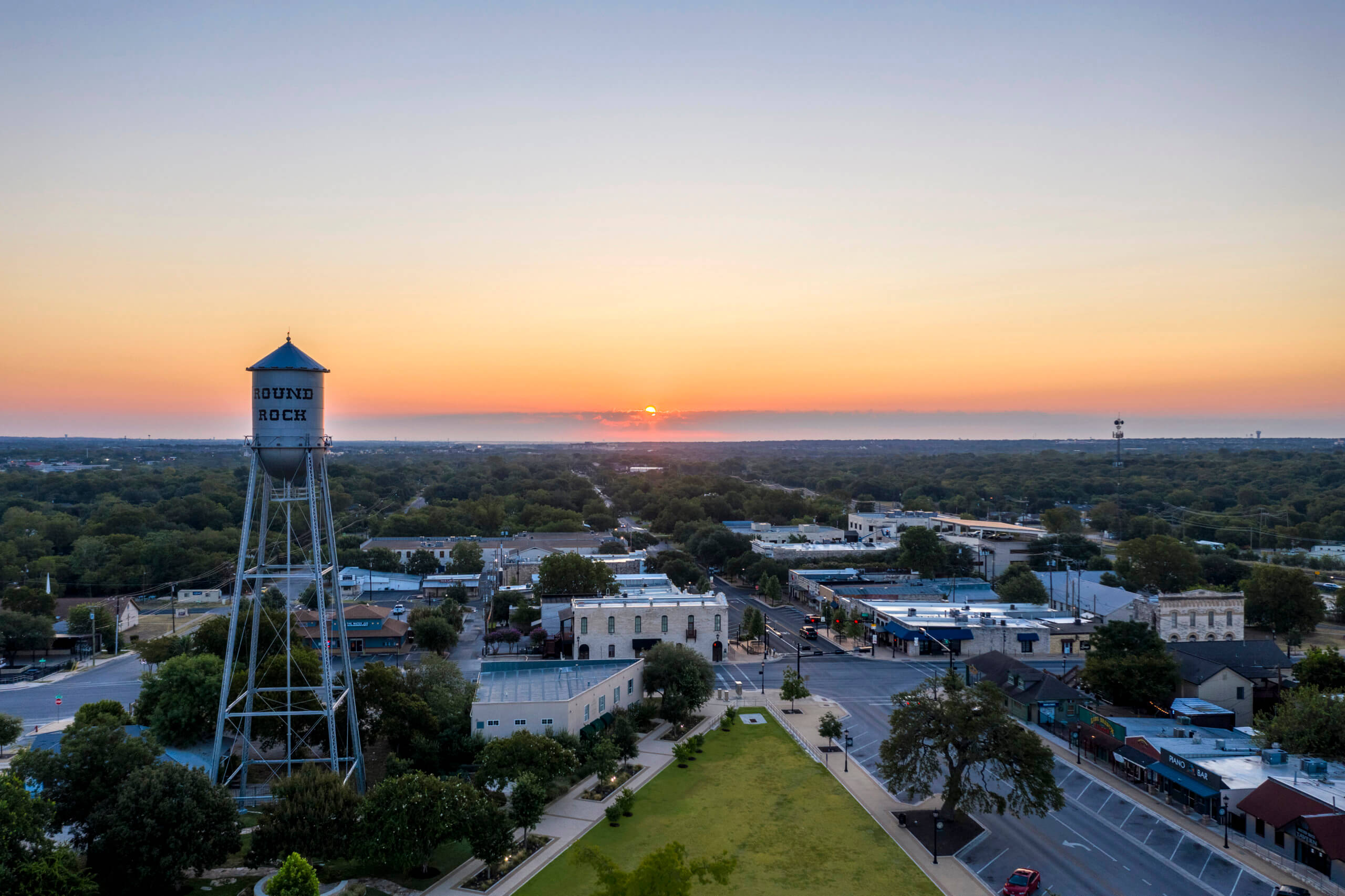 Situated conveniently close to Austin's Silicon Hills tech hub, Round Rock is an ideal destination for anyone looking to start or advance their career. On top of that, it provides a wonderful balance between affordability and quality lifestyle with its median list price at $506,744 and cost of living index measuring 105.5 respectively. It has also become popular amongst families due to the impressive education system in place here too! As if this wasn't enough, just 20 minutes away lies downtown Austin which makes it easy for residents from the city itself as well as nearby Round Rock Town Center alike enjoy both peace & quietness offered by small-town life without giving up on amenities provided by big cities such as jobs opportunities along with live music venues like The Round Rock Tavern making Texas one of the finest and most sought-after destinations yet again! Even beyond what was mentioned before, Round Rock happens to feature vast diversity population-wise, something highly noticeable when wandering around bustling streets.
Booming Job Market
Round Rock. Texas is one of the fastest-growing cities in the state and has an impressive job market. This tech hub city offers diverse career opportunities at companies such as Dell Technologies, Amazon, and Baylor Scott & White Healthcare, which provide services related to healthcare, clean energy, business, and technology. Round Rock is home to many businesses that allow individuals access to a great quality of life. Its unemployment rate stands low with only 4.2% reported while its average hourly pay reaches $20.43 making this Texan urban center attractive for professionals from other locations too since there are only two towns statewide providing such variety in jobs, Round Rock is one of them!
Affordable Housing
Round Rock provides plenty of great housing choices at a reasonable cost. The median price for a home in the city stands at $525,000 and the average monthly rent amounts to an affordable $1,650. In Round Rock, you can find new construction homes as well as master-planned communities with different styles and sizes so that everyone is able to find something suitable there. Due to its commitment to affordability, citizens are provided with a high-quality lifestyle without needing deep pockets.
Excellent Education System
Round Rock. Texas is renowned for its commitment to quality education. The city has many public schools and first-rate universities like Austin Community College's Round Rock Campus and Texas State University. The town's excellent school system provided by the Round Rock Independent School District ensures that students are prepared with top academic standards and outstanding extracurricular activities throughout their educational journey. Thus, earning it a place among Greater Austin's most highly esteemed districts.
Low Cost of Living
Round Rock is an attractive destination for both families and professionals due to its low cost of living. This affordability can be attributed in part to the city's comparatively lower housing, utility bills, and transportation costs. Round Rock has a cost of living index that sits 8% below the national average. Most locals set aside less than 28% of their salaries towards residence expenses, which provides a great quality of life with all it offers without becoming too burdensome financially. With median household incomes around $80,637 per year on top of such frugal prices overall, residents get good bang for their buck as they appreciate the lifestyle this charming Texas town affords them while remaining mindful about budgeting.
Round Rock's Top Neighborhoods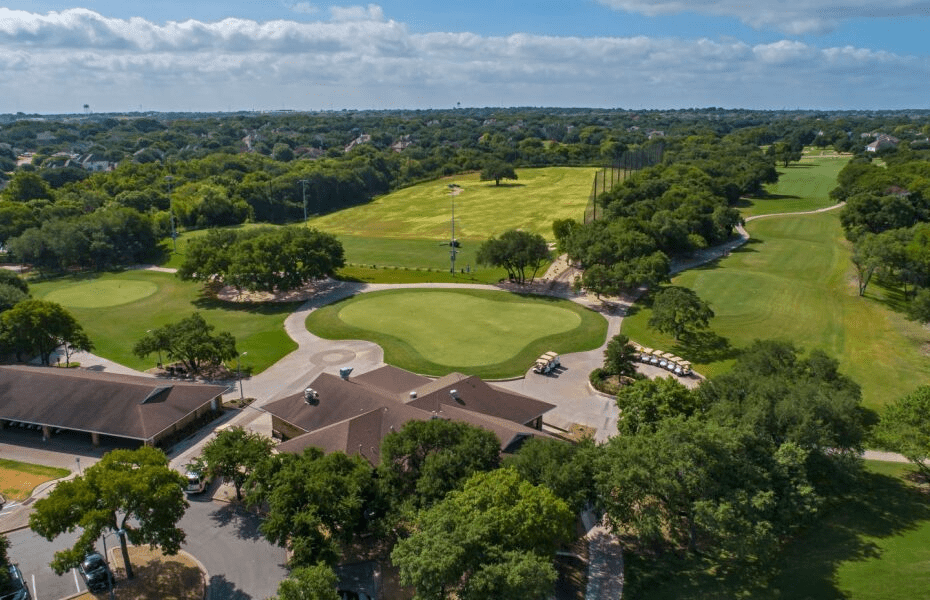 As Round Rock continues to grow in popularity, so do its neighborhoods. With such a wide variety of communities and housing options available, the city appeals to everyone from families searching for tranquility and nearby schools all the way up to those who require easy access to downtown Austin or even other parts of Texas. From Oak Bluff Estates offering affordable homes with plenty of space, right through Mayfield Ranch, an exclusive master-planned community boasting incredible facilities, this area is swiftly becoming one of many people's favorite places in The Lone Star State.
Most Popular Communities
Round Rock offers a great selection of family-friendly neighborhoods that offer an array of housing options, making the city accessible to all. Popular communities such as Eagle Ridge, Forest Creek, South Creek Sonoma, and Behrens Ranch are popular for their proximity to schools, parks, and shopping centers, giving residents convenient access to everything they need on top of comfortable living conditions.
Chisholm Valley is in the Chisholm Valley. South is also highly sought-after in Round Rock thanks to its affordability, which creates a pleasant atmosphere perfect for families. Whatever budget or lifestyle preference you have, Round Rock has something suitable. Allowing people from different backgrounds to come together while still enjoying the benefits of life in a vibrant urban setting.
Master-Planned Developments
Round Rock is home to numerous master-planned developments like Teravista and Mayfield Ranch that provide their residents with a desirable level of comfort and community atmosphere. Homeowners in these areas get access to luxuries such as golf courses, swimming pools, spas, tennis courts, playgrounds, and parks. These features make the neighborhoods highly attractive places for families or individuals looking for an upscale lifestyle.
Round Rock's master-planned communities offer plenty of suburban living options ranging from simple houses up to grand properties which are conveniently located near schools along with nearby recreational spots including parks and shopping centers making them perfectly suitable environments where people can enjoy life at its fullest while taking advantage of all modern conveniences available in this city.
Great Round Rock Neighborhoods
Forest Creek | Vizcaya | Oaklands | Behrens Ranch | Mayfield Ranch | Cat Hollow | Teravista | Hidden Glen | Sendero Springs | University Heights | Stone Canyon | Siena | Sonoma | Paloma Lake
Outdoor Recreation and Attractions
Round Rock. Texas is a desirable city due to its job opportunities and affordable housing. With over 30 parks covering 2,270 acres of green spaces plus easy access to the beautiful scenery in nearby Hill Country, there are many attractions for outdoor lovers right at residents' fingertips. The Dell Diamond baseball stadium adds even more sports entertainment while golf courses offer yet another activity all around this lively metropolis. Visitors also have quick access to stunning views found within the area's wineries and other recreational activities that Round Rock has become known as "The Sports Capital of Texas".
Parks and Green Spaces
Round Rock, with its abundance of outdoor activities and green spaces, offers residents a wealth of recreational options. Old Settlers Park is undoubtedly one of the city's most popular attractions. It includes sports fields, courts for various games such as basketball or tennis, playgrounds to keep children entertained along with picnic areas where families can relax in nature's beauty while having lunch together.
To this site, there are several other parks available within Round Rock including Dog Depot Dog Park (for our four-legged friends), Play For All Ability, and Prete Main Street Plaza which makes it easier to explore the downtown area from outside by foot or bike rides alike. Of course, Centennial Plaza isn't forgotten either, plus Shaylah Dane Skate Park has been designed specifically for skateboarders' needs so they can enjoy their favorite sport safely outdoors throughout different seasons all year round here in Round Rock!
At any rate, no matter what kind of relaxation suits you better – a gentle stroll through scenic spots like Cedar Park, on a peaceful Sunday afternoon, or enthusiastic sunbathing at The Rock'n River Waterpark – people living around simply have endless choices when they want to go out embracing natural marvel surroundings only small town situated between two biggest cities Texas state blessedly possess!
Sports Capital of Texas
As the Sports Capital of Texas, Round Rock is renowned for its cutting-edge sports venues. Two examples are the Round Rock Multipurpose Complex and the town's Sports Center which frequently host a variety of competitions each year.
In particular, Dell Diamond stands out as one of the city's most iconic stadiums boasting a family-friendly atmosphere to watch home games by Triple-A affiliate team 'Round Rock Express' connected with Major League Baseball – The Texas Rangers from Arlington in this state itself, both locally appreciated and loved!
Proximity to Texas Hill Country
Round Rock. Texas residents enjoy the benefit of having easy access to stunning views in the Hill Country. Being so close by provides locals with plenty of opportunities for recreational activities such as swimming at Hamilton Pool, visiting Pedernales Falls State Park and Natural Bridge Caverns, or taking a river tubing trip. Hiking enthusiasts can explore waterfalls nearby too! Round Rock is surrounded by history and culture that invites its citizens to take part in winery visits while discovering small towns all around it, allowing them both city living but also quick getaways filled with outdoor adventures when they need it most.
Shopping and Dining Scene
Living in Round Rock offers an amazing shopping and dining experience with a plethora of options. Popular retail centers such as Target, Best Buy, IKEA, and the renowned Round Rock Premium Outlets are all present for shoppers to explore. When it comes to food selection, there's also plenty on offer – from Tex-Mex favorites at Greenhouse Craft Food to traditional American fare found at Deckhand Oyster Bar or Veracruz All Natural. Not forgetting one of the city's staple treats, Round Rock Donuts! Residents can enjoy great flavors right here within this vibrant community without having to go too far away from home.
Retail Centers
Round Rock offers a wide array of retail centers, ensuring that the city's inhabitants can access all their shopping needs without hassle. A few examples include strip malls, IKEA, and Target. In Round Rock, there is never a shortage of choices when it comes to finding what you need – multiple well-stocked outlets exist so everyone will be able to find something they like in one convenient location.
The most renowned locales are The Round Rock Premium Outlets, Antique Gallery of Round Rock, and Kawaii's with its unique combination of large chain stores and small businesses operating side by side along with diverse options for eating out which accommodate various tastes or cravings one might have at such times.
Local Restaurants and Cafes
Round Rock is home to a wide variety of restaurants and cafes, making it easy for residents to enjoy delicious dining experiences. Popular local spots include Summer Moon Coffee Shop, Cafe Java, Jack Allen's Kitchen, and Salt Traders Coastal Cooking, offering fresh seafood dishes.
The city also continues to attract new eateries which keep the restaurant scene diverse and vibrant so no matter your food preference you are sure to find something that tickles your taste buds in Round Rock!
A quick bite or a leisurely meal? Whichever way you're feeling, rest assured there's plenty on offer when eating out locally within this great city!
Accessibility and Transportation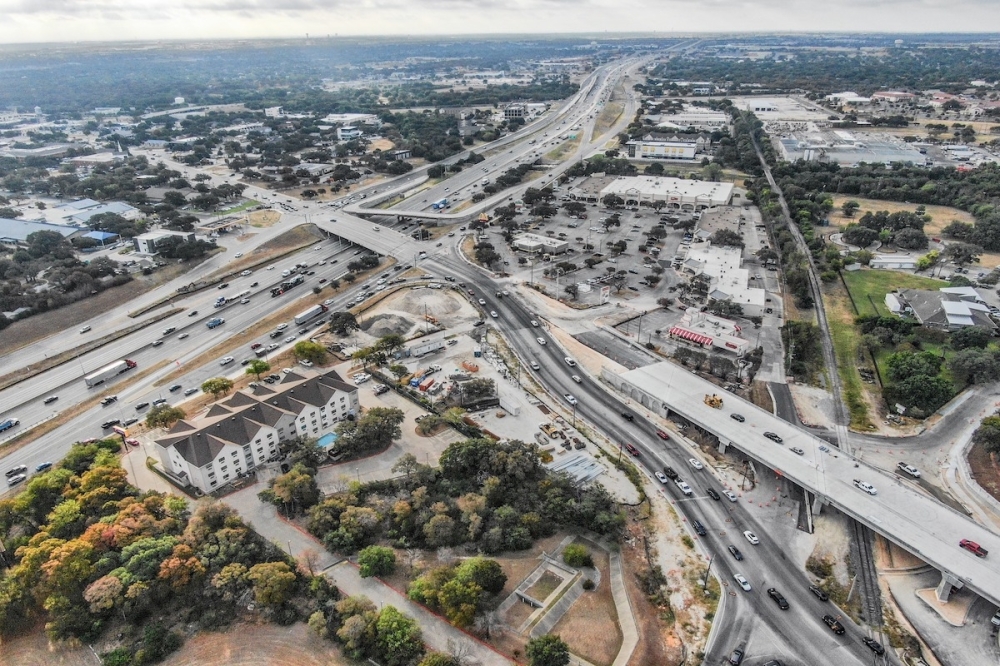 Round Rock is an appealing location for commuters due to its convenience in terms of accessibility and transportation. Located near highways such as I-35, US 183, and SH 45, it offers quick access to the amenities of Austin while maintaining a peaceful atmosphere. Round Rock Rides and MetroBus services ensure that locals can move easily within the city itself or Beyond if necessary.
Many choose this municipality as their home given how well-balanced it is between these two elements, tranquility coupled with urban advantages plus job opportunities which makes life here so desirable for families or professionals alike.
Major Highways
Round Rock. Texas is well known for its convenient and accessible location due to the major highways that run through it. I-35 interstate highway allows easy access from Round Rock to Austin, and US Hwy 79 offers a great way in and out of town. There's no question about it. Highway 45 provides additional routes for commuting into or out of Round Rock with ease.
These roads not only make traveling throughout the city much easier, but they also contribute enormously towards making sure Round Rock's economy thrives successfully by attracting new residents looking for an excellent quality of life along with businesses eager to capitalize on the readily available resources present here.
Proximity to Austin
Round Rock offers an ideal option for those looking to live in a small community but still benefit from the services of a major city, being just 19 miles away from Austin. This short distance gives Round Rock residents easy access to all that this metropolitan area has available, including its renowned music scene and a wide variety of cultural activities such as attending concerts or visiting museums. They can experience some truly amazing food options like delicious tacos! All these conveniences make it possible for citizens living in Round Rock to enjoy the advantages of both worlds without having to necessarily compromise one over another.
Safety and Low Crime Rates
Round Rock is known for its commitment to safety and low crime rates, which are lower than the national and state averages. In particular, there tends to be higher concentrations of reported crimes in Downtown Round Rock, the Central North area, the Southwest region as well as Southeast part of town. The majority of areas remain secure, providing comfort and peace of mind for residents.
With a great record on security compared to other locations in the country or even states, overall violent offenses happening at much-reduced frequencies – this city makes an ideal place for individuals or families looking forward to relocating into a safe atmosphere. Consequently, when it comes down to picking up the living environment, safety should become the number one priority, and Round Rock can offer a satisfying level in that regard.
Summary
Round Rock. Texas is an ideal choice for people looking to settle down as it offers a job market with abundant opportunities, affordable housing, and a low cost of living. Its close proximity to Austin coupled with its great shopping spots and plentiful outdoor activities make Round Rock particularly attractive. The city enjoys high safety levels along with little or no crime rates, making this Texan location one that many would be delighted to call home!
Frequently Asked Questions
Is Round Rock Texas a good place to live?
Round Rock. Texas has been recognized as one of the best places to live for its safe neighborhoods, ample career opportunities, and great health score. It particularly excelled in the housing and cost of living category.
Therefore, it is a great place to live.
Is Round Rock Texas wealthy?
Round Rock. Texas boasts an impressive median household income of $86,121. Making it one of the wealthiest cities in the United States. This is indicative of its thriving economy and employment opportunities for people living there. Round Rock offers a low cost of living paired with various services, which makes it an ideal place to reside.
Is Round Rock the best city to live in?
The city of Round Rock has been recognized as one of the most desirable places to live in America, after topping NBC's list of "top five booming cities". This just goes to show that it is indeed a great place for people looking to settle down. No doubt should remain about this Texan municipality being an excellent option when choosing where you'd like your next home!
Is it expensive to live in Round Rock?
Living in Round Rock is quite budget-friendly compared to other cities around the US, as housing prices are 11% lower than what can be found nationally, and the overall cost of living is 8% more accessible. When it comes to median sale costs for properties within this city, they match those of the national average exactly – with 0%.
What industries drive the booming job market in Round Rock?
The job market of Round Rock is experiencing remarkable growth due to the presence of renowned employers such as Dell Technologies, Amazon, and various healthcare companies that are part of its dynamic high-tech industry. These businesses have given residents plentiful employment opportunities leading to economic prosperity in the city. Numerous academic institutions located there have also contributed by providing locals with the necessary skills for flourishing career paths. As a result, it has become clear evidence of how successful business endeavors can have an immense effect on any population's life within this busy Texas region – Round Rock.