15 Things to Know Before Moving to Round Rock, TX
Eric, Oct 12, 2022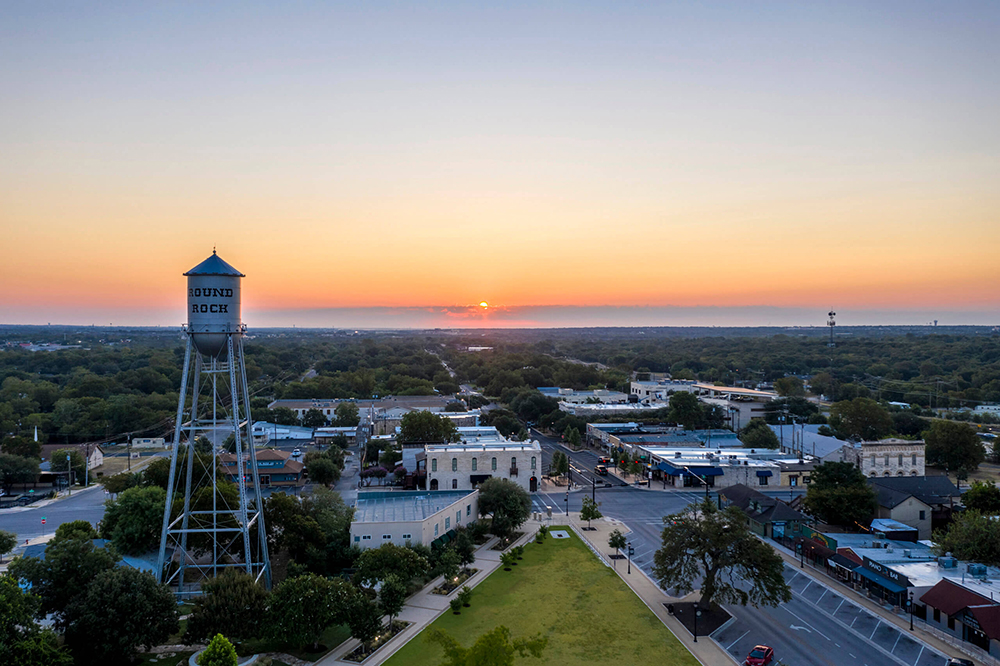 Home to the headquarters of Dell Technologies and a key economic hub of Texas, Round Rock has been ranked the 25th Best Place to Live in the States in the 2021-2022 ranking by Money. It has also emerged as the Top City with Projected Job Growth.
If you are a young professional looking for a job opportunity in the tech and energy industries, moving to Round Rock is a great decision. It's also a great place for growing families looking for a good neighborhood to raise their kids.
Round Rock has a booming economy right now, and there are lots of economic opportunities for just about anyone. You will enjoy the close-knit community, safe neighborhoods, and plenty of recreational activities all year round.
But, before making the final decision to relocate to Round Rock, you may want to know these 15 things first.
---
1. Round Rock is Conveniently Located
Round Rock is located in Williamson county, about 22 miles north of Downtown Austin. However, a small part of the city extends towards Travis county. The city has a population of nearly 137,575 as of the 2020 census. Round Rock is close to Cedar Park, Georgetown, and Pflugerville.
---
2. There's a Great Sense of Community in Round Rock
Round Rock is often referred to as the "big little town" because it's a big town in size but with a small city vibe where everyone belongs to a community. It is easy to spot a stranger in Round Rock because of how well people know each other. The community is made up of a diverse population and is mostly family-oriented.
---
3. The Cost of Living Remains Low While Round Rock Grows
According to WalletHub, Round Rock is one of the fastest growing small towns in the United States, with a relatively low cost of living. The overall average cost of living is 8% lower than that of the national average, according to PayScale's calculator. Besides utilities which are 9% more than the national average, transportation, housing, and groceries are all cheaper in Round Rock than in most parts of the United States.
In addition, Round Rock's property tax rate and monthly tax costs are among the lowest in the region.
---
4. Round Rock has Great Schools and Colleges
The city of Round Rock places a high priority on education. It has many great schools, colleges, and universities. There are 58 public schools in the city, with the most highly rated being the Round Rock Independent School District. The school has about 48,000 students from Pre-K through to 12th grade.
Round Rock ISD has been ranked the Best School District in Texas, the Most Diverse School District in Texas, and the Best School District for Athletes in Texas. Nationally, it has been ranked #493 Most Diverse School District and #663 Best School District. These accolades are proof that the school district performs really well.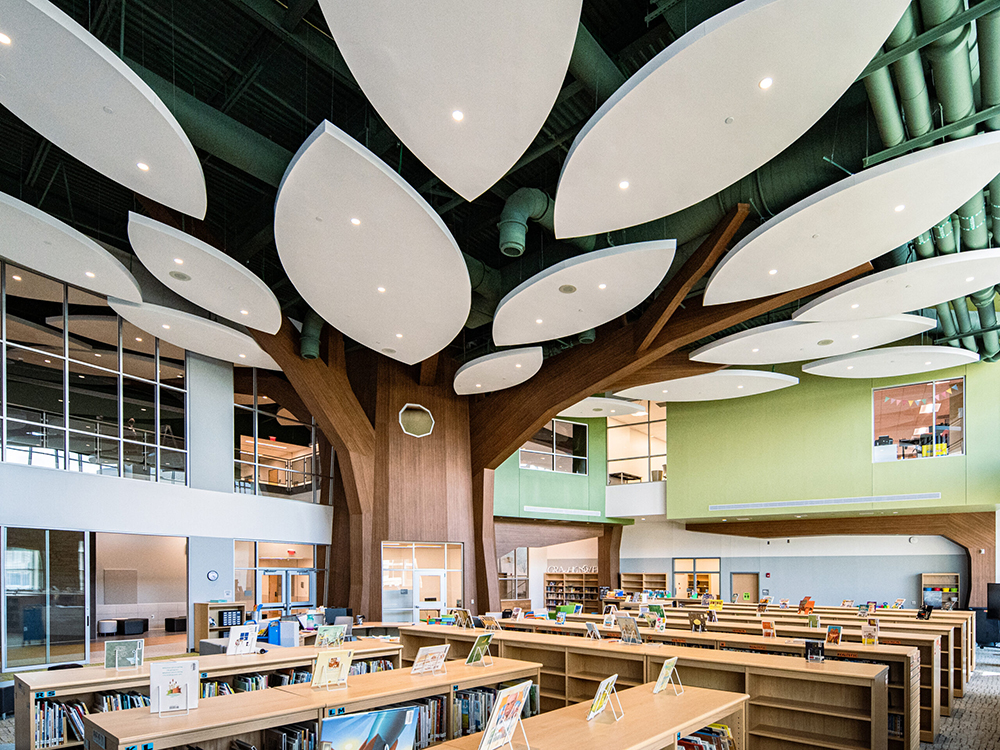 Some of the best schools include Sommer Elementary, Cactus Ranch Elementary, Meridian World School LLC, James Garland Walsh Middle School, and Meridian World School LLC. Round Rock Christian Academy and Primrose School of Round Rock at Forest Creek seem to perform best for private schools.
With about 15 colleges in and around Round Rock, 2 public and 13 private, there has been a 12% increase in the number of degree holders in the last 5 years. Some of the largest universities are the South University-Austin and The Art Institute of Austin. We recommend Franklin University as a top choice for an adult learner, transfer student, or online learner.
As for tuition fees, Round Rock has some of the most affordable schools and colleges. For Pre-K to 12th grade, expect to pay an average of $9,658 per student for a public school. Public college will cost you between $15,977 and $18,953.
---
5. There are Tons of Job Opportunities in Round Rock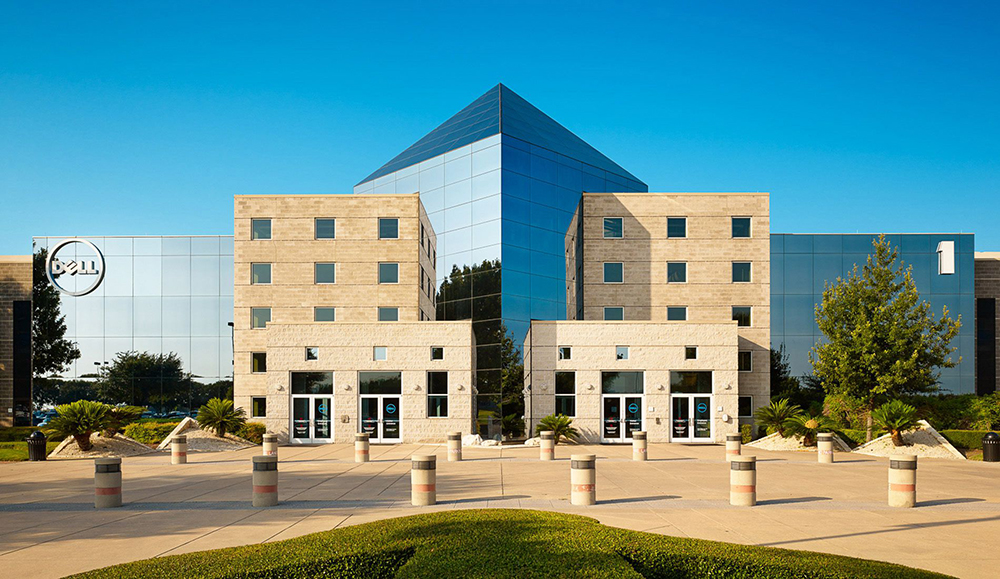 If you are moving to Round Rock to search for greener pastures, you'll be impressed with the great job market.
The economy in this city is booming right now, presenting many economic opportunities. The employment rate is considerably high, with big shots like IKEA and Dell Technologies employing more than 16,000 residents in their facilities. These and many other employers like Ascension Seton Williamson, Emerson Process Management, and Baylor Scott & White Healthcare contribute to many of Round Rock's job opportunities.
In 2021 there were 1,011,969 jobs available in Round Rock. This shows how many jobs are possibly awaiting you in Round Rock. And with the current employment rate being 2.8% higher than the national average, you'd expect even more opportunities. Workers earn an hourly pay of $20.43 on average.
---
6. Round Rock has Affordable Public Utilities
Expect to pay lower water, sewer, garbage, stormwater drainage, and recycling bills in Round Rock. The city charges some of the lowest rates in Texas for these services while offering the most reliable services. Electric bills are also affordable. On average, residents pay $151 per month on utilities.
---
7. You'll Always Have Options When it Comes to Food
Round Rock has a very interesting food scene because of the diversity in culture. Even though it's a fairly small town, the city has many hidden gems for good food and restaurants. We highly recommend trying out Jack Allen's for a classic southern-style cuisine. All their meals are farm-to-table and affordable. They source all their ingredients from local farms in Round Rock and other parts of Texas. Be sure to order their chorizo-stuffed pork tenderloin, green tomatoes, pimento cheese, or barbacoa stackers.
Another great place to try out is the Salt Traders Coastal Cooking for some delicious seafood. This gem is located along North Interstate Highway 35. Also, try Salt Lick BBQ along E. Palm Valley Boulevard for a family lunch, and be sure to make reservations, as the wait times can be insane.
Other popular places to try out are Rudy's Country Store & Bar-B-Q for moist brisket, Lone Star Bakery for donuts, and COVER 3 for chicken enchiladas. There are over 70 great restaurants to explore, many of which are family-friendly. Check out some of the best Round Rock restaurants here
.
---
8. The Weather is Pretty Predictable
Round Rock generally has more pleasant weather than most parts of Texas, with temperatures varying between 41°F to 95°F. The winters are mild and short, although they can get pretty windy. The summer is where it gets intense - the days can be really hot and muggy.
You will likely find the weather in Round Rock most enjoyable from late March to November. August is the warmest month, while February is the coldest month in the city. Also, it can get uncomfortably humid in June, July, and August.
---
9. Homes are Less Expensive in Round Rock
Homes are generally more affordable in Round Rock than in most parts of Texas. Whether buying or renting, you won't need to break the bank.
Round Rock has 23 neighborhoods. Some of the most popular neighborhoods include Eagle Ridge, Forest Creek, South Creek, Sonoma, and Behrens Ranch. Price-wise, Hidden Glen is the most expensive, with a median cost of $919.5K, while Chisholm Valley South is the most affordable, with a median price of $269K. The current median cost of a home in Round Rock is $525K as of July 2022.
It's currently a buyer's market in Round Rock, so finding a home is easy as there are more homes for sale than demand.
If you wish to start by renting before buying your dream home, there are many apartments available to rent currently ranging from $850 to $6,000 monthly.
If you're interested in buying a home in Round Rock, feel free to contact us. We'd love to help you find the home of your dreams.
---
10. Commuting in Round Rock Isn't Too Stressful
Expect to set aside at least 25 minutes for a one-way commute in Round Rock. Although this may sound like a long commute, it's slightly shorter than the national average commute time. Most residents use their personal cars to get to work, while others carpool, and some take mass transit.
---
11. Round Rock has a Unique Nightlife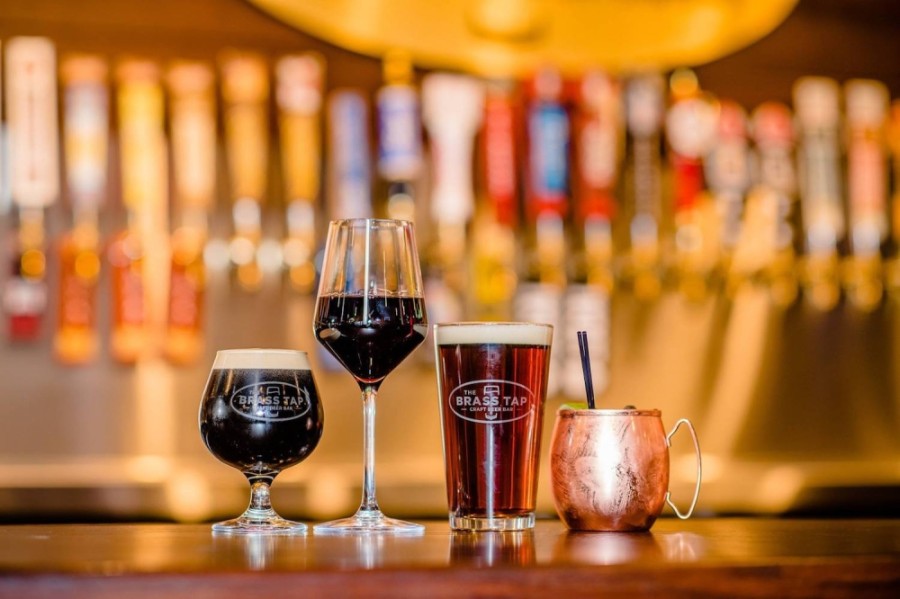 The nightlife in Round Rock is so subtle. It's not as vibrant as the nightlife in Austin or as colorful as that of Dallas. That said, there are a few great places to hang out, like the Brass Tap on E Main Street and Flix Brewhouse on South I-35. Both serve some of the best beers in the city. There is also Road House on Wonder Drive, which serves a wide range of drinks at affordable prices. For live music, Round Rock Tavern on West Main Street is the place to be. Also, Austin is just miles away, so you can always drive there for more options.
---
12. Best Places to Live in Round Rock
Round Rock has some of the coolest neighborhoods. Here are some that you should consider looking at:
Teravista
Teravista, popularly known for its 18-hole golf course, is a master-planned community in the rolling hills of Texas Hill Country. The community has various on-site amenities, including a fitness center, basketball and tennis court, a gathering room, and a dog-washing station. It also has three pools, parks, playgrounds, and several fishing ponds. Kids living in Teravista can attend either Round Rock or Georgetown ISD, and for higher education, they can consider Texas A&M Health and Science Center or Texas State University Round Rock Campus. Many retail stores and restaurants are nearby, and residents can quickly access the Ascension-Seton Williamson Hospital.
Round Rock West
Round Rock West is one of the oldest communities tucked away and is just two miles from downtown. Some of the amenities you'll find here include a playground, two tennis courts, a sand volleyball court, and a walking trail. Residents can head over to La Frontera, which is 2.5 miles away, to shop at big retail shops like Target, Walmart, Kohl's, and Sam's Club. Kids can attend the Deep Wood Elementary School, Round Rock High School, and Chisholm Trail Middle School.
Forest Creek
Forest Creek is an established master-planned community on the east side of Round Rock, with over 1,200 homes. It has basically everything you need within a two mile radius, from grocery stores to animal hospitals. Some amenities you'll enjoy here include a junior Olympic pool, tennis court, rock walls, and a large playground. As for schooling, kids can be part of Round Rock ISD, depending on where they live.
---
13. There's Always Something to do in Round Rock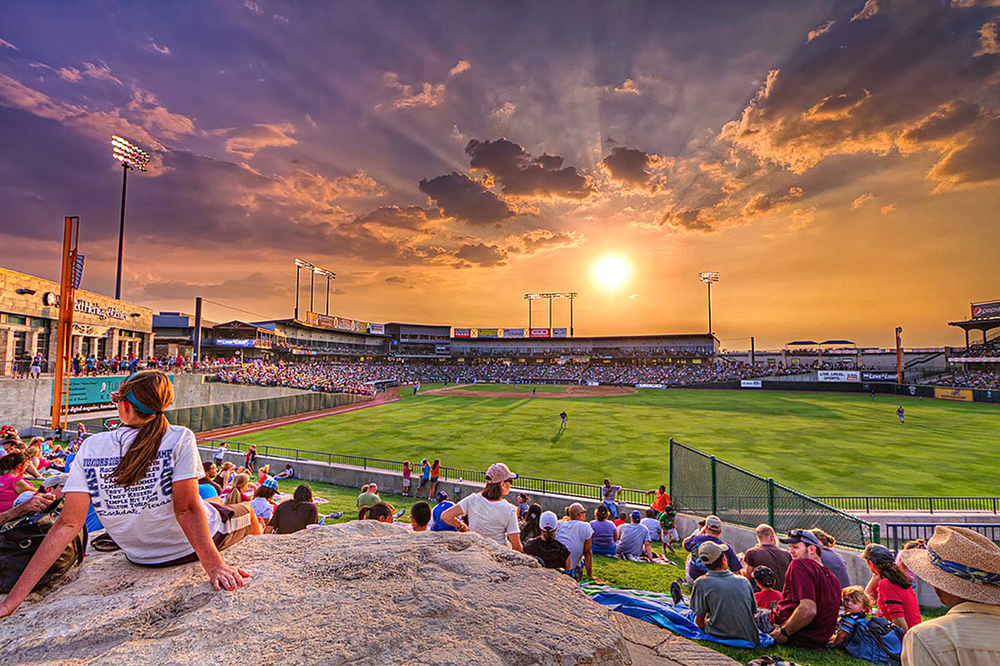 There are so many activities kids and adults can engage in in Round Rock. For outdoor activities, for instance, the numerous state parks offer you more than enough activities in addition to scenic views.
During insanely hot summer days, you can cool off at the indoor waterparks in Kalahari Resorts. You can also catch a Round Rock Express game at the famous Dell Diamond. You can even go for excursions to downtown Round Rock with friends or head over to Round Rock's Old Settlers Park for a family sports day.
Fancy a road trip? Take a trip to the nearby Lake Austin for some water sports, golfing, and boating.
You could also take a trip to Lake Travis for sailing, water skiing, fishing, and windsurfing. There is plenty to keep you busy all year round in and near Round Rock.
---
14. The Crime Rate is Low
Round Rock is generally safer than Austin and most other parts of Texas. The violent and non-violent crime rates are extremely low compared to the national rate. It is particularly lower in Behren's Ranch, Forest Ridge, Round Rock West and Green Haven Ranch.
---
15. Cons of Living in Round Rock
Even though it is a great suburb to live in, there are a few flaws worth mentioning.
Traffic: While city planners are doing as much as possible to ease road congestion, crazy traffic can be expected in Round Rock. Naturally, traffic is worse in the morning and evening rush hours.
Hot summers: As mentioned earlier, summer in Round Rock can be overly hot. You may want to have a lot of water activities planned around the hottest days.
Limited public transport: Public transport doesn't serve the entire Round Rock region, so you may need a car to access some areas.
---
Living in Round Rock: Final Thoughts
Round Rock is one of the fastest-growing cities in Texas. The economy is thriving, presenting a lot of economic opportunities for anyone wishing to be part of the city. In addition, the cost of living is low, which means you don't have to work two jobs to scrape by, and you can afford more luxuries. One of the perks of living in Round Rock is affordable housing. And not just that, the neighborhoods are safe and the community is very friendly. It's also just miles away from Austin, the Live Music Capital, and a vibrant town with a lot to see and do.