Explore the Most Expensive Neighborhoods in Austin, TX
, Sep 11, 2023
The city of Austin, TX presents those looking for luxurious living with a range of architectural styles and amenities located in breathtaking neighborhoods. From vintage character to modern convenience, these high-end enclaves offer urban life mixed with nature's serenity, giving potential homeowners the opportunity to find their perfect fit among some of the most expensive communities in all of Austin!
Short Summary
Explore the most expensive neighborhoods in Austin, TX offering a luxurious lifestyle and access to recreational activities.
Enjoy urban living with modern amenities combined with traditional charm or tranquil settings for waterfront estates.
Choose from various luxury neighborhoods based on your preferences for architectural styles, community atmospheres, and unique amenities.
Luxury Living in Central Austin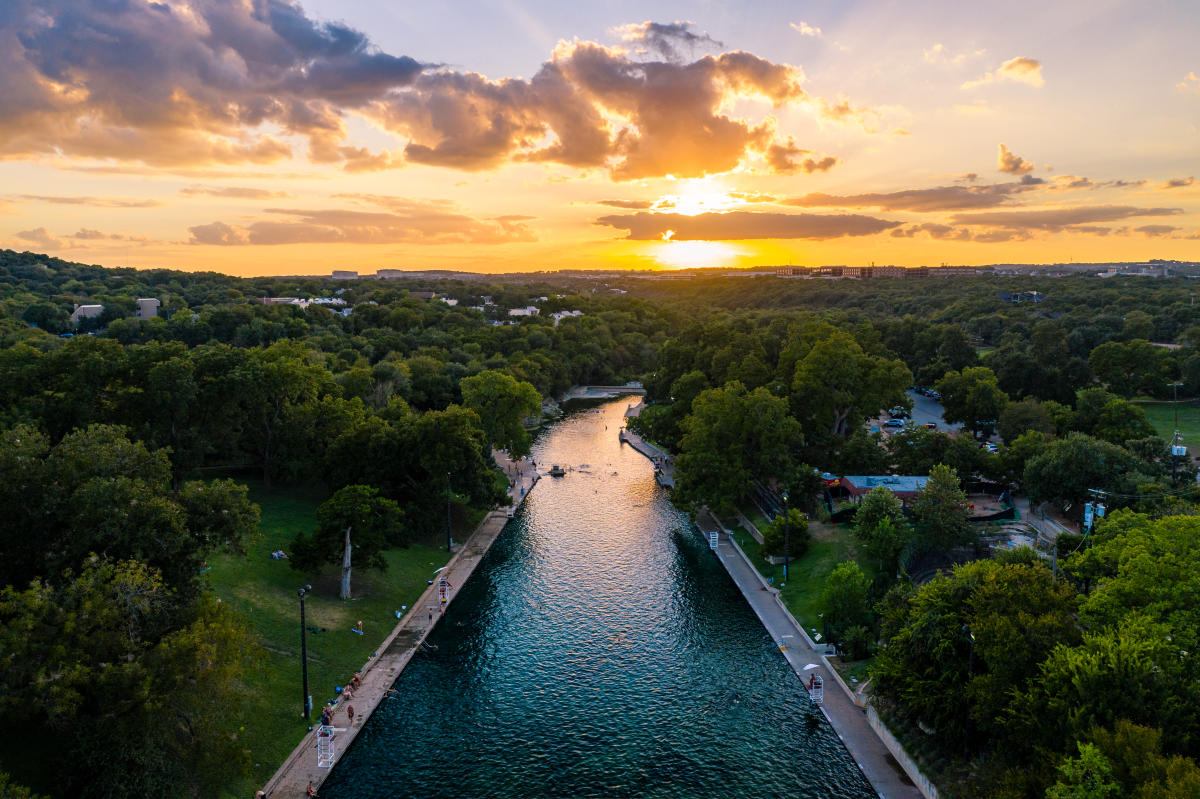 Central Austin is renowned for its stunning tree-lined streets, traditional charm, and luxury homes. Near the West Austin Historic District are some of Central's most popular neighborhoods including Pemberton Heights, Tarrytown, Highland Park, Clarksville, and Balcones, which offer an array of architectural styles from restored historic abodes to modern marvels.
Living in this area brings one a peaceful lifestyle plus easy access to downtown's exciting atmosphere with plenty of outdoor opportunities close at hand!
Pemberton Heights, an affluent area of Austin located close to the downtown district, is renowned for its picturesque tree-lined streets and notable homes which are typically valued at over one million dollars. Residents enjoy respite in Hartford Triangle Park, which has a playground under the shade of tall trees along with walking trails that lead past their idyllic historic properties.
Austin also features Shoal Creek – 11 miles long and is recognized as its oldest trail. It takes walkers right into downtown where they can partake in outdoor activities or take advantage of all the nightlife possibilities provided by this vibrant city center.
Tucked away in the city of Austin, Tarrytown is a neighborhood with unique charm and character. With majestic tree-lined streets full of different architectural styles, it has become one of the top luxury communities for those who want to enjoy outdoor activities along Lake Austin's waterfront. Home values often exceed $1 million while some properties even reach over three or four million dollars depending on their location and features. Residents have access to multiple schools as well as parks throughout the area plus public libraries nearby which host numerous community gatherings annually.
Situated in the northwest region of Austin, Texas is Highland Park. An affluent neighborhood that provides upscale living and peaceful surroundings. Residents have access to downtown while still having a tranquil retreat with picturesque vistas as their home. The city offers numerous amenities such as shopping centers, eateries, and other services that enhance its appeal for people who want to be near the vibrant urban scene while also enjoying some tranquility in their lives.
The desirable neighborhood of Clarksville in Iowa, renowned for its vibrant and friendly atmosphere, provides a selection of housing choices such as luxury homes and high-rise lofts that make it an excellent option for anyone looking to enjoy upscale living within the energetic city.
Balcones is a neighborhood located in Austin, Texas, renowned for its top-notch educational facilities and selection of mid-century homes. Families living there benefit from the schools Anderson High School, Hill Elementary School, and Doss Elementary School, which all offer excellent education opportunities.
To that, various housing options such as mid-century homes, modern condos, or luxury estates are available around this area. Sheffield Northwest District Park offers locals multiple outdoor activities like hiking biking picnicking etc., so it's quickly becoming one of the most sought-after neighborhoods in Austin.
West Austin's Elite Enclaves
Austin, within its city limits, holds some of the most elite and luxurious neighborhoods: West Lake Hills and Rollingwood. Here you can find rolling hills adorned with lush greenery that provide convenient access to activities like Barton Creek Greenbelt or Wild Basin Wilderness Preserve. These places bring a tranquil feeling while still being close enough to downtown Austin so you won't miss out on any of the action in this lively city!
These two prestigious areas are equipped with highly ranked schools which makes them desirable for those looking for a place nearby but without all the hustle around them – making it an ideal haven near Texas' capital where one could really enjoy every bit of luxury living there is to offer.
Living in West Lake Hills gives residents the luxury of being just a few miles away from downtown Austin, while at the same time providing an environment that offers stunning views and plenty of outdoor activities. The area is home to many outdoor amenities such as Barton Creek Wilderness Park, Red Bud Isle, Pennybacker Bridge, and Lions Municipal Golf Course all within reach for those who seek adventure or prefer relaxation with nature nearby. To top it off, Zilker Park and its famous golf course can be found right by this Hill Country town giving one access to classic Austin attractions while living outside bustling city life.
This tranquil neighborhood of Rollingwood is famed for its well-maintained properties and streets with trees lining them. It provides the perfect escape from daily life yet offers residents direct access to downtown Austin and all that it has to offer in terms of attractions. Residents can enjoy living a luxurious lifestyle while also being close enough to take advantage of everything vibrant within this city center.
Downtown Austin's High-End Lifestyle
For those seeking a luxurious lifestyle in downtown Austin, high-end residences like The Austonian and Four Seasons provide the ideal urban abode. These condos and lofts offer striking views of the city with easy access to entertainment districts, making them much sought after among luxury homes around Austin. Not only do these properties boast state-of-the-art features, but also present classic styling that makes them extra special dwellings for an upscale living experience.
The Austonian is an iconic high-rise building situated in downtown Austin, Texas providing a luxurious experience for residents with unparalleled city views and rich culture. With convenient access to entertainment districts, this sophisticated location appeals to those looking for urban life at its finest.
A 24-hour concierge service combined with an impressive fitness center and rooftop pool ensures that the needs of all living here are met. Making a difference. The Australian is perfect for people who seek luxury within easy reach of the downtown area of Austin.
Residents of the upscale Four Seasons Residences have access to hotel-style amenities, with a 24-hour concierge service and valet parking included. Plus, these private luxury apartments provide breathtaking views of Austin's downtown area as well as the Colorado River. Located in the old West Austin neighborhood, residents have plenty to explore during their stay. Housekeeping and an on-site spa/fitness center give them all they need for an exceptional living experience here in historic downtown Austin!
South Austin's Lavish Neighborhoods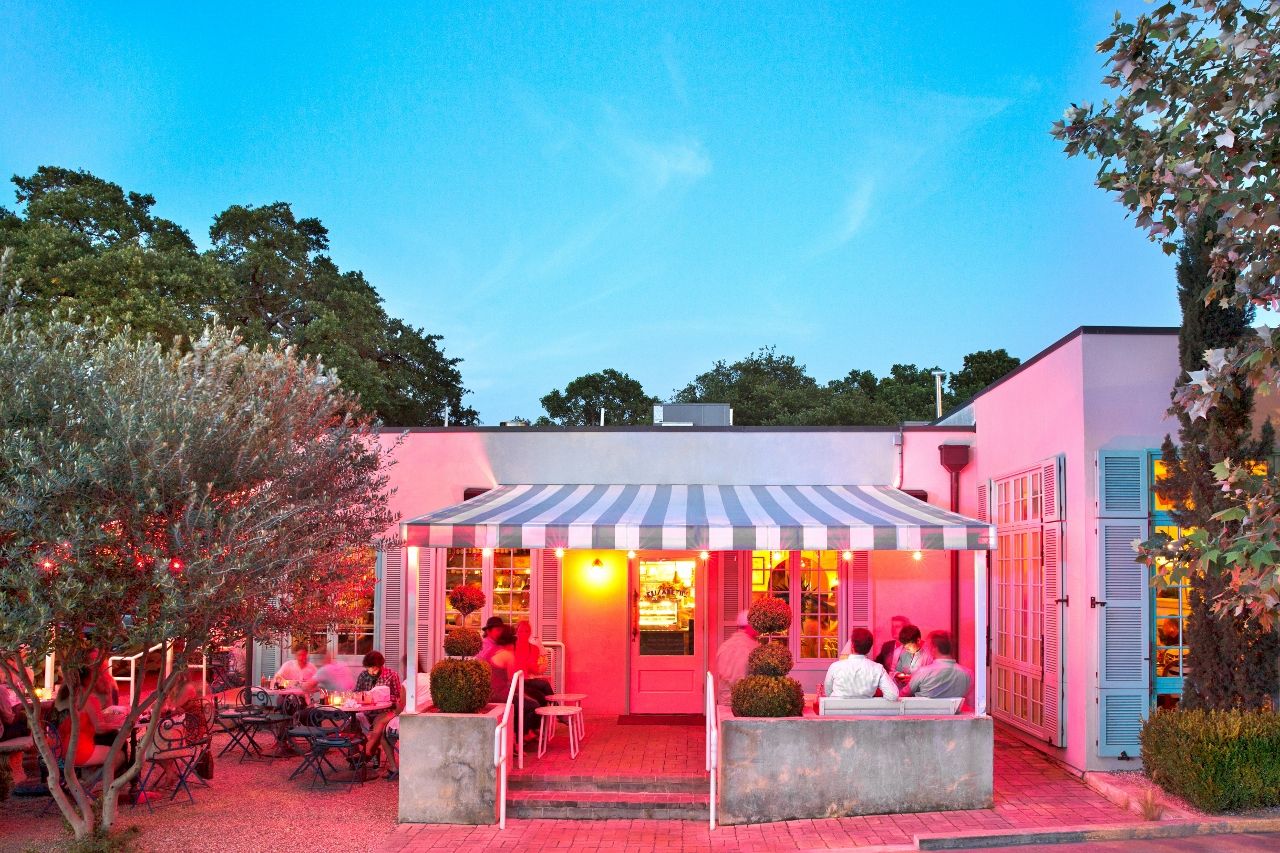 Austin's Bouldin Creek and Zilker neighborhoods are luxurious, offering an enjoyable blend of outdoor activities within a vibrant urban setting. Residents benefit from living in the midst of unique bungalows as well as modern homes all across these two sought-after districts. It is no wonder why this area has become one of the most desirable luxury neighborhoods to reside in Austin due to its close proximity to countless restaurants, bars, and shops that bring additional entertainment for visitors who come around here too!
The neighborhood of Bouldin Creek boasts a range of architectural designs, while its close proximity to downtown Austin makes it attractive for luxury living. Here one can find numerous housing options from renovated bungalows to expensive homes in the hundreds of thousands. Amenities like Zilker Park and Barton Springs Pool offer excellent outdoor activities nearby as well as access to the Colorado River, which adds another layer of entertainment to this desirable Austinite area. Residents enjoy restaurants, shops, and galleries all within walking distance – making it possible to explore these trendy spots without having to drive around town or use public transportation.
Living in Zilker, a neighborhood surrounded by natural trails and Austin's most recognizable attractions, allows residents to experience the best of both worlds. Offering an array of housing choices from high-rise condos to luxurious estates gives city dwellers access to luxury amenities within their own area.
Residents can appreciate outdoor activities such as hiking or biking along Lady Bird Lake while exploring the Barton Creek Greenbelt or taking time out for one of Austin's famous landmarks like The Zilker Botanical Garden and Barton Springs Pool nearby downtown. With its close allure into nature yet close distance from bustling downtown Austin, living in this neighborhood offers the perfect balance sought after by many who want upscale lifestyle options here at home!
Barton Creek: Texas's Most Expensive Neighborhood
For those looking to enjoy a luxurious lifestyle in Austin, Barton Creek provides an ideal opportunity. This neighborhood is the most expensive one found close to West Austin and is renowned for its lush greenery and hills that offer breathtaking views of nature's beauty. Homeowners here can benefit from golf course access as well as resort-style amenities all just minutes away from downtown Austin where high-end residences are located throughout this exclusive area. With such great convenience available along with the appeal of luxury living, it's no wonder why so many desire to move into the Barton Creek Neighborhood!
Golf Course Living
Barton Creek is a luxury living community offering residents access to private golf clubs, scenic views from their homes, and the Barton Creek Country Club with its four world-class courses. The country club also offers tennis courts, fitness facilities, and a resort-style spa giving members plenty of opportunities for recreation as well as social activities within the area.
Those looking to take advantage of all that this exclusive venue has can play on any one of its stunningly maintained golf course layouts or grab rackets for an invigorating match on one of many great clay or hard court surfaces. Everything you need without ever leaving your own neighborhood! They have accessible workout centers designed perfectly so every member in attendance can stay active while enjoying what life at Barton Creek has to offer.
Resort-Style Amenities
Living in Barton Creek, the most expensive neighborhood in Austin, comes with access to some extraordinary amenities. The luxurious facilities offered by both the Barton Creek Country Club and Omni Barton Creek Resort & Spa are something special for residents. They can enjoy exclusive treatments as well as recreational activities such as golfing or swimming at their disposal.
At Austin Country Club located nearby one may find a range of sportive attractions like tennis matches, and fitness classes alongside family-friendly social events that help them build strong connections within this high-end area.
The Appeal of Lake Austin Living
Lake Austin Living provides an unforgettable experience, surrounded by stunning lakefront properties with magnificent views. Whether you are looking to fish, boat, or go for a hike, the outdoor activities in this picturesque setting offer something for everyone! Austin boasts many waterfront estates that make it possible to enjoy all these amenities while embracing luxurious lifestyles near the water's edge. Explore why Lake Austin is so appealing and create unique memories from your own one-of-a-kind experiences in downtown Texas' beautiful surroundings!
Waterfront Estates
Waterfront Estates in Austin's Lake Austin area are highly coveted by those with a taste for luxury living. These posh homes come equipped with private docks, granting their inhabitants easy access to the water and its activities such as swimming, boating, or fishing directly from home. These amenities make these properties attractive prospects for any prospective buyers seeking convenience right at their doorstep.
Outdoor Activities
Living in Lake Austin provides an ideal lifestyle for those looking to live luxuriously in a natural setting. With access to the serene lake, residents are able to enjoy various outdoor activities such as boating and fishing while appreciating the peaceful atmosphere that comes with this wonderful area of Austin. Hiking around its shores is also available, adding even more recreation options for locals who want something exciting but still calming during their spare time. Residents can bask in all sorts of recreational opportunities provided by the beauty of nature found within Lake Austin's boundaries.
Sheffield Northwest District Park
Sheffield Northwest District Park is a popular attraction in the luxury communities of Austin. Residents flock to this green oasis that borders Allandale, Crestview, and other local neighborhoods for quality recreational opportunities. It boasts shaded picnic spots as well as playgrounds which give people an ideal space to relax outdoors with family or friends.
Choosing the Right Luxury Neighborhood in Austin
In Austin, there are many luxurious neighborhoods to choose from that all feature their own appeal and uniqueness. Whether it be a peaceful haven in the middle of nature or an electrifying downtown atmosphere, these luxury locations provide opulence for everyone looking to indulge themselves within some of the city's priciest locales.
When selecting your ideal neighborhood, you must consider factors such as location, amenities, architectural styles, and community vibe, while each neighborhood has its special charm waiting just around every corner.
From hilltop views with quiet lush landscaping where serenity reigns supreme. To chic condominium complexes decorated by contemporary aesthetics showcasing modern-day luxuries – no matter what style suits your style best. Austin's posh neighborhoods have something special waiting inside for everyone who appreciates premium living options!
Summary
Austin, TX is home to some of the most sought-after and expensive neighborhoods in all of Texas. Offering a range from traditional style residences to sleek contemporary dwellings and providing quiet suburban locales as well as dynamic city life atmospheres. These luxury districts come with an array of building designs, and services, plus locations that make them irresistibly attractive. Whatever your tastes or requirements may be, there's sure to be a neighborhood in Austin that would suit you just right!
Frequently Asked Questions
What is the richest part of Austin?
Located in Austin, Westlake is a neighborhood known for its high median household income of $190,527 and expensive real estate. It stands as the wealthiest area in this city.
What neighborhoods do celebrities live in Austin?
Celebrities in Austin can often be found living in the luxurious areas of Westlake Hills, Tarrytown, and Lake Travis.
What factors should I consider when choosing a luxury neighborhood in Austin?
When selecting a high-end neighborhood in Austin, take into account the area's position, features, architectural designs, and community vibes. It is necessary to pay attention to how close it is located to shopping centers, restaurants, and recreational areas for convenience purposes. Explore its offerings such as spas or sporting facilities that could add value when opting for this kind of place. Look at what style of architecture dominates – traditional/modern – if you prefer a particular one over another before making your final choice which might be influenced by other factors like local atmosphere too.
What kind of outdoor activities can I enjoy in Austin's luxury neighborhoods?
Discover Austin's luxury neighborhoods for a unique outdoor experience, offering activities like hiking, biking, swimming, boating, fishing, and golfing.
Are there any luxury neighborhoods in Austin with waterfront properties?
Austin is home to a number of luxury neighborhoods, one being Lake Austin, which offers magnificent views and recreational access to the water. This lake provides the perfect setting for those seeking luxe living in this vibrant city!