Moving to Elgin, TX in 2023: Pros and Cons
, Aug 9, 2023
If you are interested in relocating to Elgin, TX—a cozy little community that has much potential for growth and plenty of amenities available—then this guide is perfect for you. Here, we will look at what life in the town offers, such as real estate opportunities, education options, job prospects, and other activities that could make it an ideal place to live. Read on to find out if Elgin truly fits your needs!
Short Summary
Elgin, TX is a growing small town with unique local shops and proximity to larger cities.
Housing options are diverse, and there are sponsored mortgage options available for those looking to purchase a home.
Elgin offers an overall grade of B- for safety, numerous outdoor recreational activities, public transportation access, job opportunities in brick & sausage industries or downtown district businesses as well as vibrant diversity among its residents.
Elgin, TX: A Growing Small Town
Situated in the heart of Bastrop County, Elgin TX has a rural feel and is conveniently located near the larger city of Austin. People who are looking for an easier life with fewer people choose this town as their home due to its peaceful atmosphere. The historic district contains many 19th-century buildings which serve numerous attractions such as hiking trails at City Park and natural swimming spots nearby. Living here allows one access to various job opportunities while still being able to indulge in plenty of dining options that come from the bigger metropolis next door without compromising on cost. It is 1.8% lower than that set nationally, making it more affordable!
Main Street and Downtown Area
Elgin's downtown area is the center of its charm, offering a range of local stores and eateries as well as activities that bring locals together. Explore Main Street to uncover quaint shops, coffee houses, and gatherings celebrating Elgin's culture.
The district shows off Elgin's storied past while retaining its distinctive qualities for generations to come.
Proximity to Metro Area
The proximity of Elgin to downtown Austin, one of the large cities in Texas that is merely 25 miles away, permits local inhabitants easy access to job opportunities and recreational activities. This town allows people the ability to partake in a fast-paced lifestyle without having to relinquish all the comforts city living entails by providing an array of broadband services with internet speeds up to 940 Mbps. Residents can revel in amenities such as culinary offerings at their disposal while still relishing life outside bustling metropolitan areas like Austin.
Housing and Real Estate in Elgin, TX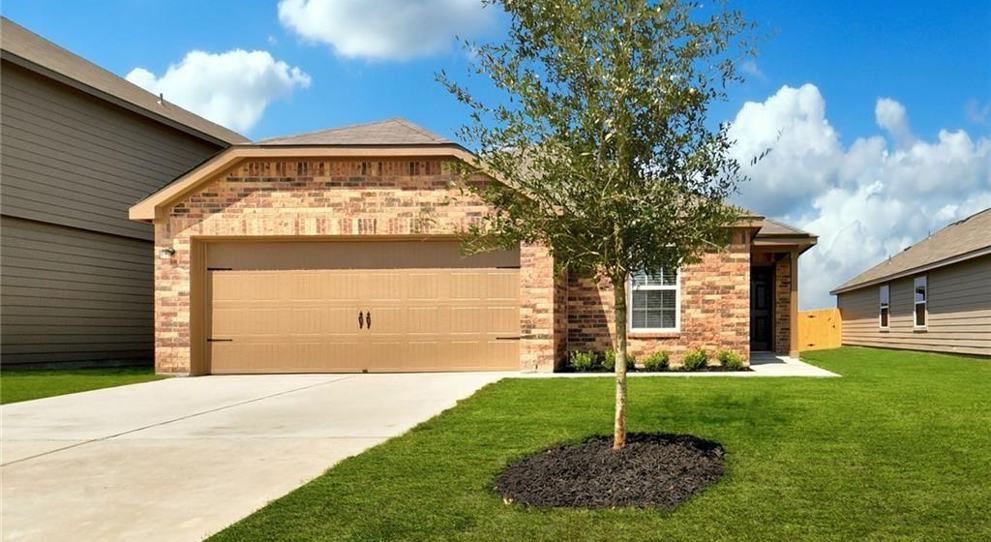 When looking to relocate to Elgin, the local housing market and median household income should be taken into consideration. The average house cost in Elgin is $322,870, with 179% more homes being available than last year at this time. Although it has a lower overall living expense when compared nationally, all elements of settling on a home must still be assessed such as the appearance of buildings/houses, parking availability, and maintenance done within neighborhoods.
Elgin has had positive growth for quite some time now, which makes its appeal grow significantly among prospective homeowners. Presenting them different types of houses that may fulfill their needs either buying or renting one depending on their budget capabilities.
Homeownership vs. Renting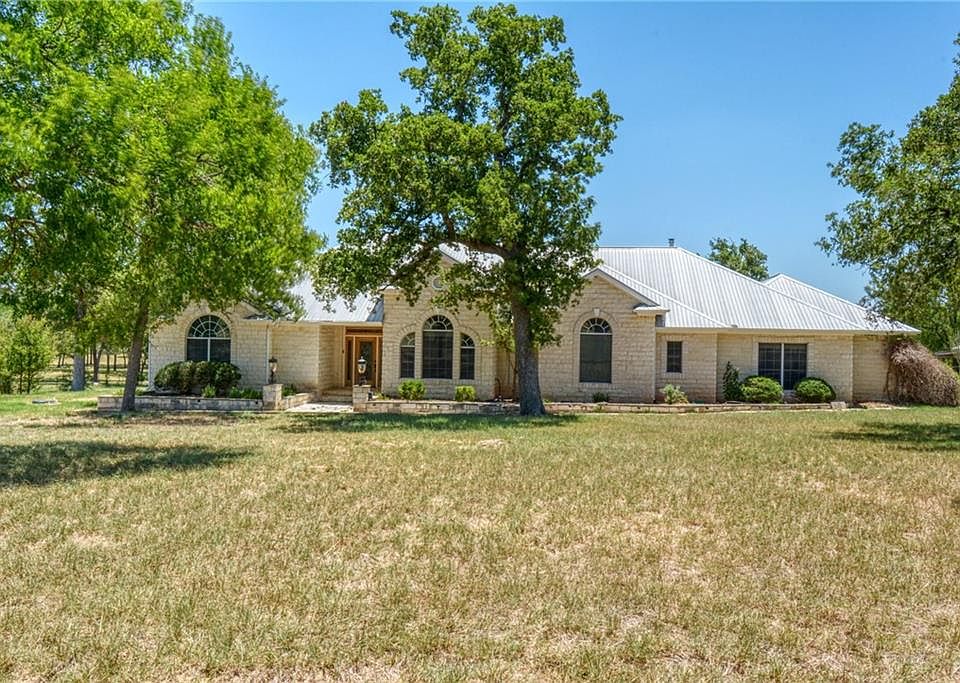 Considering the options of owning and renting a place in Elgin, both come with their own sets of benefits. As home values are increasing in this area, homeownership can lead to a future appreciation of investments made. Homeowners also have the stability that comes with knowing they now possess property as well as pride for having something they call their own.
On the other hand, there is a freedom associated with renting – particularly from maintenance fees or insurance premiums usually seen when buying property. It might be better suited to those who want more flexibility than what long-term ownership entails. Renters may find it easier to move if the need arises due to the shorter contract periods involved here compared to being tied down by mortgages.
Depending upon one's individual needs and financial situation, the choice between purchasing or leasing best fits them while living within Elgin city limits.
Sponsored Mortgage Options
For people looking to purchase a home in Elgin, various mortgage options are available. Through Freddie Mac's BorrowSmart® program, qualified buyers may be eligible for assistance with their down payment or closing costs, making the dream of homeownership achievable. Other possibilities include FHA loans, VA loans, and USDA loan options that have been designed to fit different monetary situations and needs.
Education and School Districts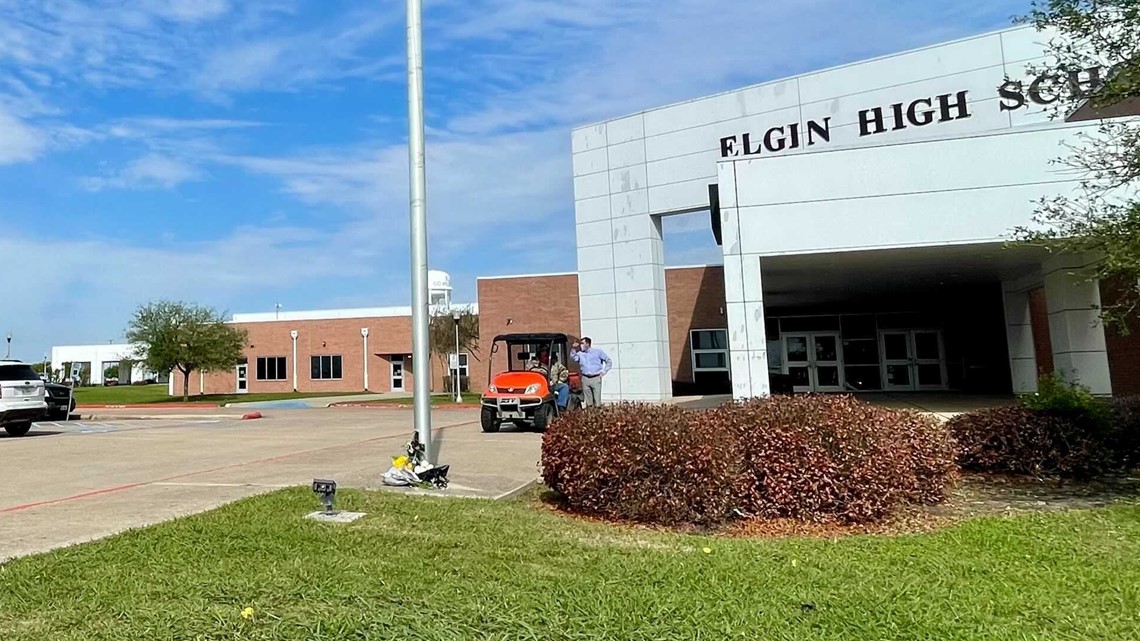 For families looking to establish a home, the quality of local schools is one of the most essential elements for consideration. Elgin's school district has gained notoriety for its commitment to providing learners with an exceptional educational experience and receives grades C- or higher from public institutions. With a typical expenditure per student costing around $8,936 dollars each year, students are ensured that they will receive detailed teaching support.
Parents who live in Elgin can take comfort in knowing their children have access to premier elementary, middle, and high schools within their area which offer diverse courses as well as after-school activities. Young people have numerous chances to find out about things they may be passionate about.
Elementary Schools
In Elgin, situated right in the center of town, there are three excellent educational facilities: Neidig Elementary School. Booker T Washington Elementary School and lastly Elgin Elementary. These provide easy access for local families to ensure their children have an outstanding education experience within close proximity to home.
Various types of learning opportunities including advanced courses and activities as well as special programs will be available to students at each of these highly-rated schools – giving parents peace of mind that they can trust their youngsters' development with confidence.
Middle and High Schools
Elgin Middle School and Elgin High School are both highly regarded institutions, renowned for their superior educational curricula and esteemed teachers. Safety is a major priority at the schools. Security teams ensure that students can learn in an environment that is secure through various safety measures.
Students have ample opportunities to join extracurricular activities such as sports, clubs, or other pursuits. These experiences have led to these experiences. Add to students' education by enhancing it with knowledge outside of schoolwork.
Employment and Elgin Jobs
Elgin, TX has seen a substantial population growth rate of 72% between 2000 and 2020 due to the town's continual expansion. It is renowned for its brick and sausage industries along with its historic downtown district that attracts new businesses, most recently exemplified by a small parts manufacturer committed to growing their operations in Elgin Business Park.
The booming job market within the Texas community accommodates an extensive range of career paths from those who choose to stay local or commute to Austin nearby for work alike. With so many businesses setting up shop there as well, prospects are abundant when it comes to looking for opportunities in Elgin, Texas.
Local Businesses
In Elgin, businesses of all kinds have flourished – from the well-known hot sausage to its charming downtown district with diverse shops and restaurants. The presence of such enterprises has not only added vibrancy to the culture but also provided employment for residents, which attracts more people into town.
To discover even more local companies in this area, using online business directories will be very helpful as it includes a broad selection of industries and services around Elgin.
Commuting to Work
Elgin is an ideal town to live in, where residents have a great work-life balance due to the average 25-minute commute time. Options for commuting from Elgin include traveling by car or taking advantage of Capital Metro's bus system with its own dedicated route leading directly into Austin during weekdays. Those living and working here get all the benefits that come along with this charming small town, but can also take full advantage of life just outside it too!
Lifestyle and Amenities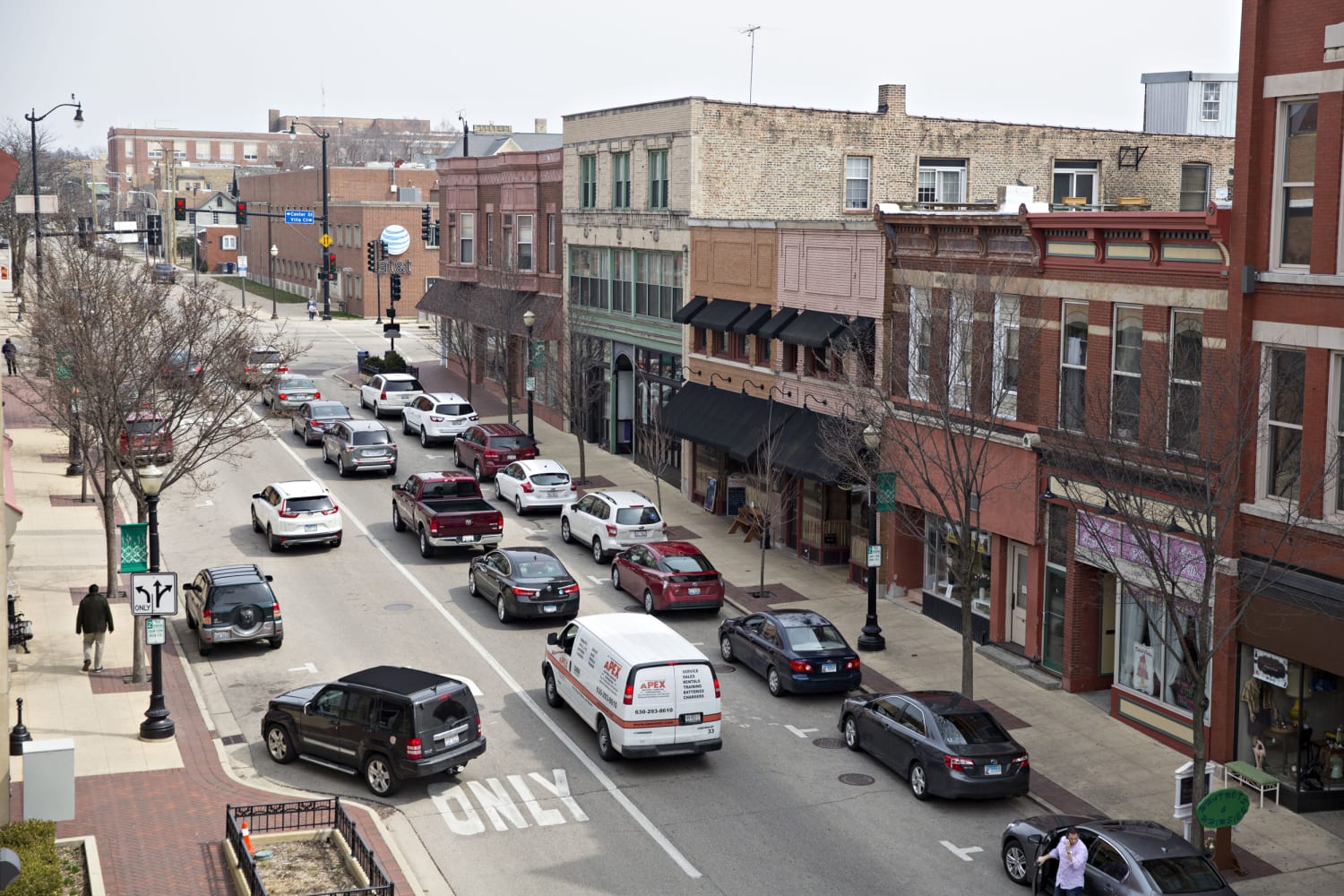 Elgin offers an array of amenities tailored to the needs and wishes of its citizens. Rated with a B- in terms of outdoor activities, it is no surprise that this community has so much to offer active individuals who appreciate nature. With many eateries ranging from fast food restaurants to sophisticated spots, Elgin can satisfy every palate's cravings.
For families having children, there are parks close by as well as daycare centers and highly graded pre-schools for them too, making sure everyone living in or visiting this expanding city finds something suitable for their lifestyle expectations.
Outdoor Recreation
The City of Elgin's Parks and Recreation Department provides a wide variety of recreational activities for all ages, such as lawn games, swimming lessons, dance classes, youth sports leagues, ceramics workshops, and martial arts training. To these indoor programs offered by the city itself, nearby areas also offer plenty of ways to enjoy the outdoors – from hiking trails and camping sites to boating or other water-based experiences – giving local residents ample opportunities to stay active in nature.
Dining and Entertainment
The town of Elgin offers a variety of dining choices that are sure to please any palate, such as Joseph's Steak House, Southside Market & Barbeque, Smash Daddies, and Aviator Pizza & Brew Company. Not forgetting its famous hot sausage. For entertainment purposes, there is something for all tastes with movie theaters, bowling alleys, and live music venues providing plenty to do here in the area. Residents can make use of these great amenities whatever their preferences may be.
Safety and Crime Rates
The safety of families is a major consideration when deciding where to live, and Elgin has much to offer in that regard. With an average of 19.7 violent crimes per 100,000 people (compared with the national rate of 22.7), it's below the US average – 41% lower than other places nationwide for property crime rates as well – giving residents here only 1 chance in 72 of being affected by such incidents according to statistics from B-.
Local law enforcement is doing their utmost best to make sure everyone feels secure living within this community. They have put into practice various measures including additional patrols around neighborhoods, inviting locals into police activities, and providing education about staying safe against crime occurrences.
Demographics and Diversity
Elgin, which is situated in Bastrop County, has a population of 9,488 inhabitants made up of various backgrounds like age groups or ethnicity plus the income level differs from family to family. On average, each household having 2.9 members speaks volumes about its popularity with both individuals as well as families alike. The county's voters were split regarding their political affiliation, 55.8% going for Republican Party whereas 42.1%% opted for another one during recent elections held there. It is important to recognize the demographic complexity along with accepting nature present in this town before moving out here permanently hence making Elgin an ideal place if somebody wishes to live within a dynamic yet inclusive community atmosphere where everyone can feel welcomed without any hesitations at all!
Public Transportation and Accessibility
Elgin, with its small-town atmosphere yet close proximity to Austin and all the amenities that come with it, has two public bus stops that provide transportation options for residents. Despite this convenience of transport options in Elgin itself being low due to its Walk Score (34) and Bike Score (34); personal vehicles are essential if one wishes to run errands or go on other daily activities.
Moving Tips and Resources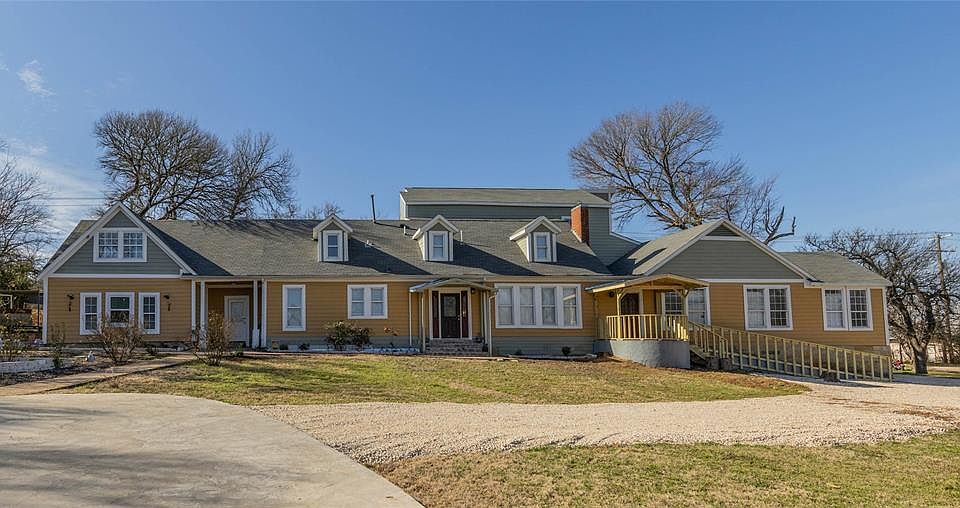 When relocating to Elgin, certain things need to be taken into account such as timing, packing, and selecting a mover. October, April, or November are the most pleasant times for making this move while August and July may not be recommended due to comfort issues. To ensure successful integration into Elgon's environment, it is advised that you become familiar with local amenities in town. Getting acquainted with neighbors can help too, as well as participating in community activities. Being involved will go a long way toward feeling at home quickly after moving!
Summary
The small town of Elgin, TX is an attractive destination for families and individuals looking to balance their lives between urban amenities and the welcoming atmosphere that only a local community can offer. With diverse job prospects, quality education choices, multiple housing options, and other lifestyle activities – all within close reach – Austin truly provides its citizens with the best of both worlds!
Frequently Asked Questions
Is Elgin TX growing?
Elgin, a town in Texas, has seen an impressive population boost of 72% since 2000. This is much greater than the entire state's average growth rate, which clocks at 40%. It can be concluded that Elgin is certainly experiencing great expansion.
Is Elgin a suburb of Austin?
Located in the Greater Austin metropolitan area, Elgin is a suburb of Austin that offers more space through its neighborhoods and has a less expensive cost of living than that found within the city.
What is Elgin TX known for?
Elgin, Texas, is known as the "Sausage Capital of Texas", for its renowned hot sausage, as well as reliable bricks and friendly people.
Its historic downtown district is also listed on the National Register of Historic Places.
What is the median home price in Elgin, TX?
The median house cost in Elgin, TX stands at $322,870. This is the middle home price for this city located in Texas.
What is the average commute time for Elgin residents?
Residents in Elgin have a 25-minute commute on average. This figure remains steady with the majority of people who own it.