Discover the Best Neighborhoods in Austin for Young Professionals in 2023
, Aug 10, 2023
Young professionals looking for the ideal neighborhood in Austin, Texas—the Live Music Capital of the World—can turn to this blog post as a resource. We provide all pertinent information about which neighborhoods are considered some of the best in town so you can make an educated decision and find your perfect city home among its diverse areas with vibrant culture and plenty of musical offerings.
Short Summary
Explore the best Austin neighborhoods for young professionals, from downtown living to outdoor adventures near the Colorado River.
Consider factors such as walkability, cost, and proximity to employers when selecting a neighborhood that meets your lifestyle needs.
Evaluate renting vs buying in Austin's hot market based on job stability and financial goals.
1. Downtown Austin Living
Downtown Austin is a great neighborhood for young professionals in search of an urban lifestyle that provides easy access to public transportation and nearby recreational activities. With its proximity to Lady Bird Lake and Zilker Park, it's no wonder why Downtown Austin has been named one of the best neighborhoods in all of Austin. Enjoy city living with plenty of restaurants, bars, and entertainment venues right at your doorstep while still taking advantage of green spaces when you need a break from bustling life! The median home price here will be slightly more expensive than the national average – currently estimated at around $550k, but for those who love their active lifestyles, downtown offers unbeatable convenience. If you're searching for fun nights out mixed with some beautiful outdoor retreats, consider making this perfect destination within Austin yours today!
Best Neighborhoods in Downtown Austin
BRAZOS LOFTS | POSADA DEL REY | THE FOUR SEASONS | THE BROWN BUILDING | THE RAILYARD | THE W | CAMBRIDGE TOWERS | TOWERS OF TOWN LAKE | THE 5 FIFTY FIVE | MILAGO | VILLAS ON TOWN LAKE | AVENUE LOFTS | NOKONAH | WESTGATE TOWERS | AUSTIN CITY LOFTS | PLAZA LOFTS | THE AUSTONIAN
Trendy South Austin Neighborhoods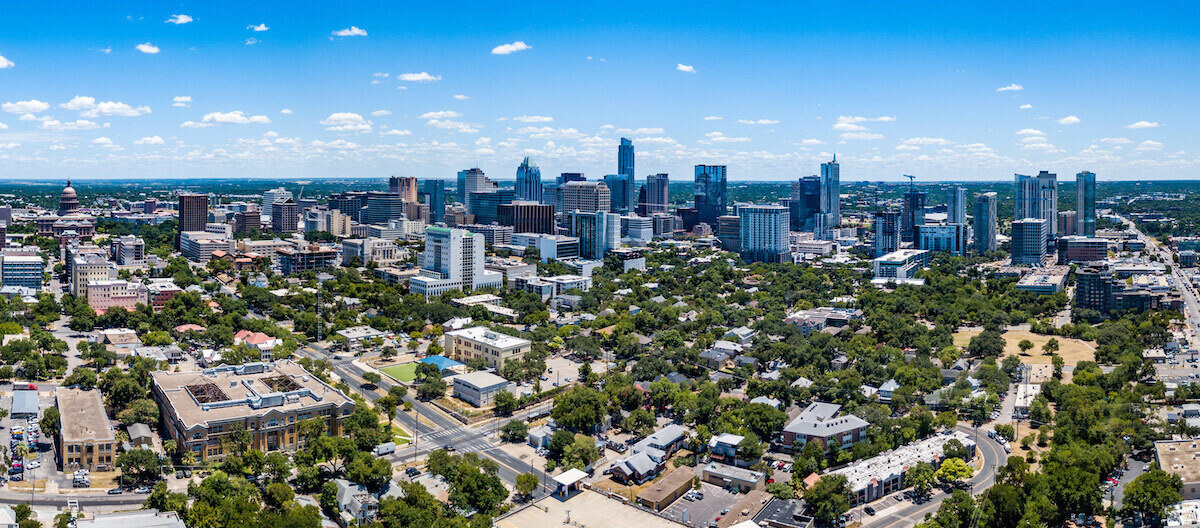 Austin, particularly South Austin, is renowned for its laid-back atmosphere and captivating neighborhoods, which make it attractive to young professionals looking for a more relaxing place. Two of the most recommended parts of this city are Barton Hills and Zilker due to their proximity to iconic attractions like Barton Springs Pool or Zilker Park with all its outdoor recreational opportunities as well as events held there.
South Lamar has gained fame lately too. Boasting plentiful bars, restaurants plus shops in addition to a lively food trucks scene and famous dance hall Broken Spoke makes it an exquisite melting pot of culture&entertainment packed together while remaining conveniently located & reasonably priced ($1,638 per month in Zilkerto $1,472per month south congress).
Whether you're wanting monthly street events of South Congress or unique places to eat nearby Orangha Mall, South Austin presents many options for young people seeking action close by yet a calm environment when home.
Best Neighborhoods in South Austin
THE RIDGE AT LANTANA | SHADY HOLLOW | MERIDIAN | BAUERLE RANCH | TRAVIS COUNTRY | OAK HILL | LEGEND OAKS | VILLAGE AT WESTERN OAKS | CIRCLE C
The Charm of East Austin
For those in search of an area with modern amenities and the nostalgic charm of historic homes, East Austin is a great choice. Cherrywood and Mueller are two neighborhoods that provide a mix of housing options such as bungalows, brick ranch-style houses, duplexes, or Victorian-style properties. These areas have easy access to downtown Austin – just 3 miles away – plus they boast a 5/5 walkability score! There's plenty on offer here too: from movie theaters to food trucks, bars and restaurants for dining out, and family attractions like parks & museums. As well as grocery stores catering to diverse needs. All this paired with comfortable tree-lined streets makes both these Eastern parts ideal choices when looking to enjoy all that the city has got going on without compromising characterful aesthetics!
Best Neighborhoods in East Austin
CHERRYWOOD | UNIVERSITY HILLS | ROSEWOOD | AGAVE | WINDSOR PARK | MLK | DELWOOD | HOLLY DISTRICT | FRENCH PLACE | GOVALLE | MUELLER | EAST RIVERSIDE
West Austin's Hidden Gems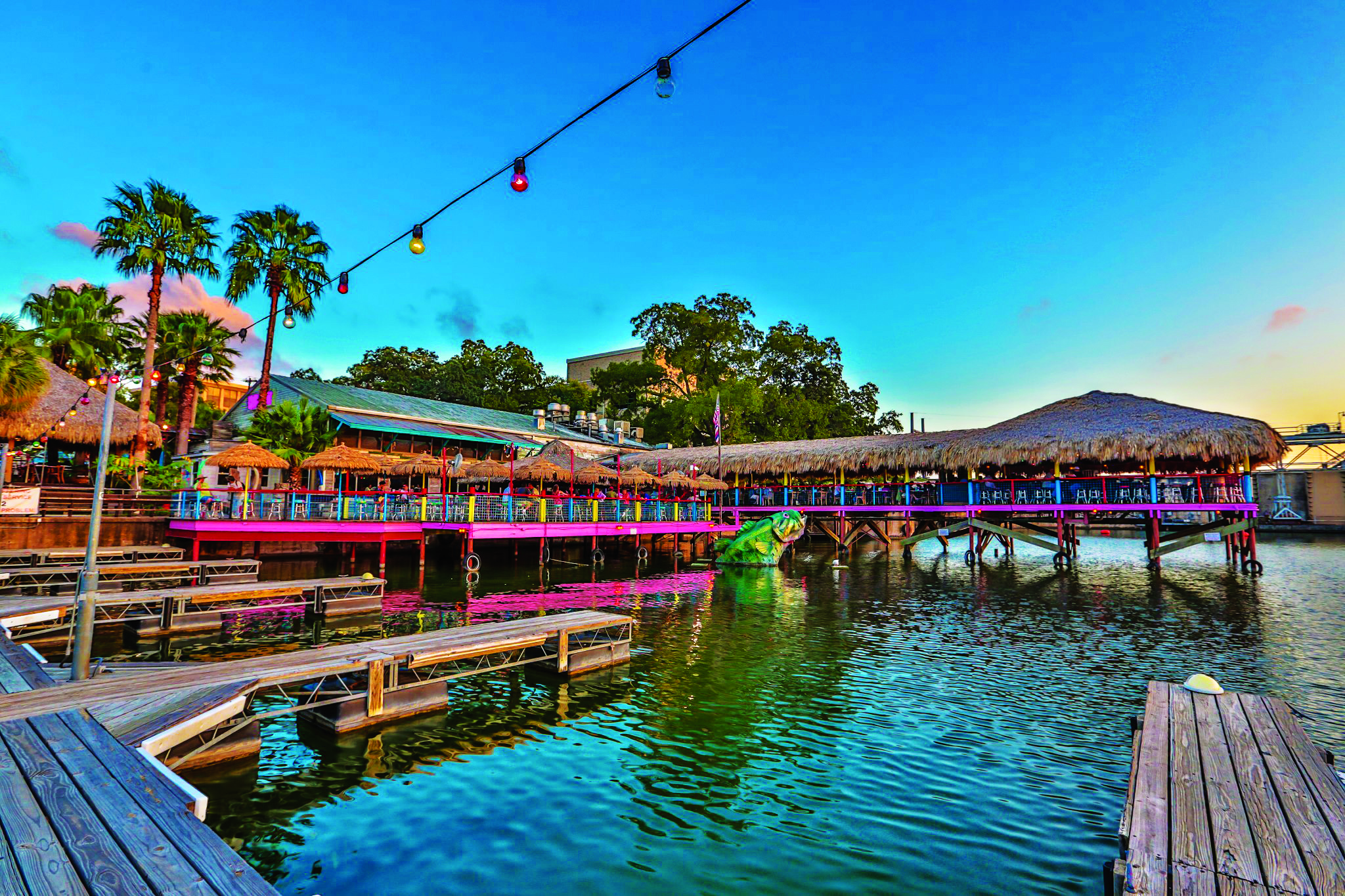 For young professionals, living in West Austin's West Campus and Clarksville neighborhoods offers a great balance between the city life of downtown Austin while also providing suburban amenities. Both areas are recognized for their historic homes – some listed on the National Register of Historic Places since the 1970s – which have moderate size yards (averaging 1,900 square feet), as well as easy access to all that this lively area has to offer by being within walking distance. A unique charm sets these two communities apart from other parts of town making them an attractive option for those looking to enjoy both metropolitan vibes with close proximity still available via pedestrian routes such as sections streets or sidewalks.
Best Neighborhoods in West Austin
RIVER PLACE | BARTON CREEK | THE COURTYARD | WESTMINSTER GLEN | GLENLAKE | LAKE AUSTIN | STEINER RANCH | GREENSHORES | CLIFF OVER LAKE AUSTIN | LONG CANYON
North Austin's Tech Corridor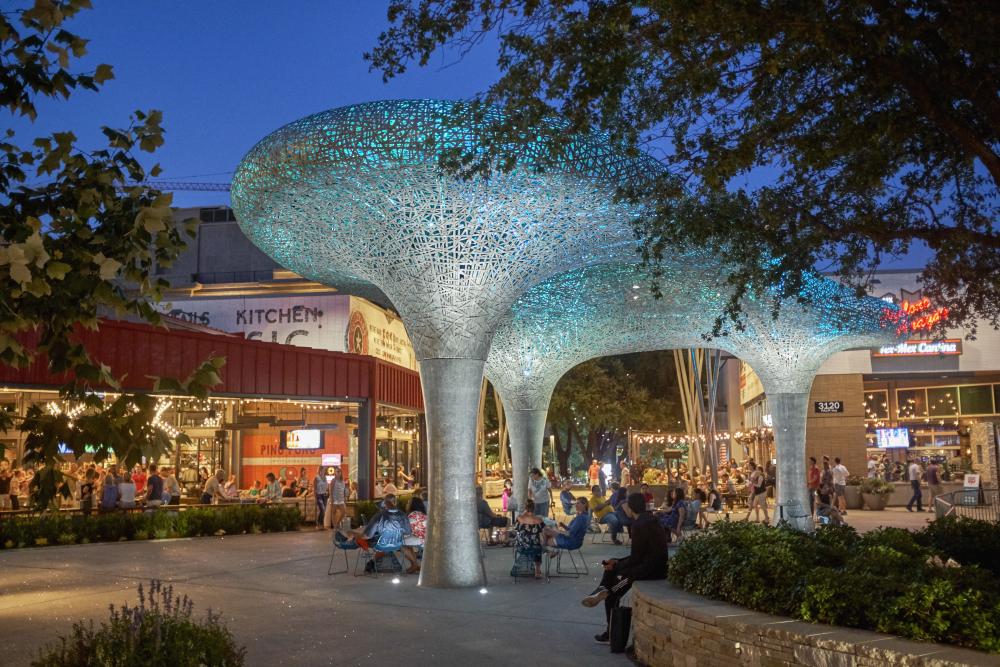 Young professionals looking for affordable housing near Austin should look no further than Milwood and Balcones Woods in North Austin. Easily accessible with major highways close by, these neighborhoods provide a great place to call home while working at the tech corridor nearby. With an average rental rate of $1 355 in Milwood, there are plenty of convenient options for those within this sector who wish to live comfortably and affordably.
Milwood has long been appreciated as having community spirit while Balcones Woods offers larger lots complimented by mature trees plus 1970s floor plans that complete its existing atmosphere perfectly. Making it ideal for young tech industry workers seeking both affordability and convenience – something only available when residing here!
Best Neighborhoods in North Austin
GRACYWOODS | QUAIL HOLLOW | SCOFIELD FARMS | MILWOOD | QUAIL CREEK
Outdoor Adventures Near Colorado River
For young professionals who love the outdoors, neighborhoods near the Colorado River such as Barton Hills and Zilker are great options. These localities give easy access to parks, trails for hiking, and a wide range of water-based activities since this 1,450-mile-long river is one of the main sources for providing Southwestern US with fresh water.
Rafting or kayaking along Bouldin Creek is just some example of fun outdoor adventures you can do without needing to travel far from city life. Other popular tourist attractions nearby include Mayfield Park Wildlife Preserve boasting native wildlife species and Lions Municipal Golf Course offering golf fans an amazing experience in its 18-hole course.
If your dream home includes living close enough to nature while still being relatively centralized then check out these two neighborhoods located around The Colorado River – all that's left now is up to you!
Walkable Neighborhoods for Active Lifestyles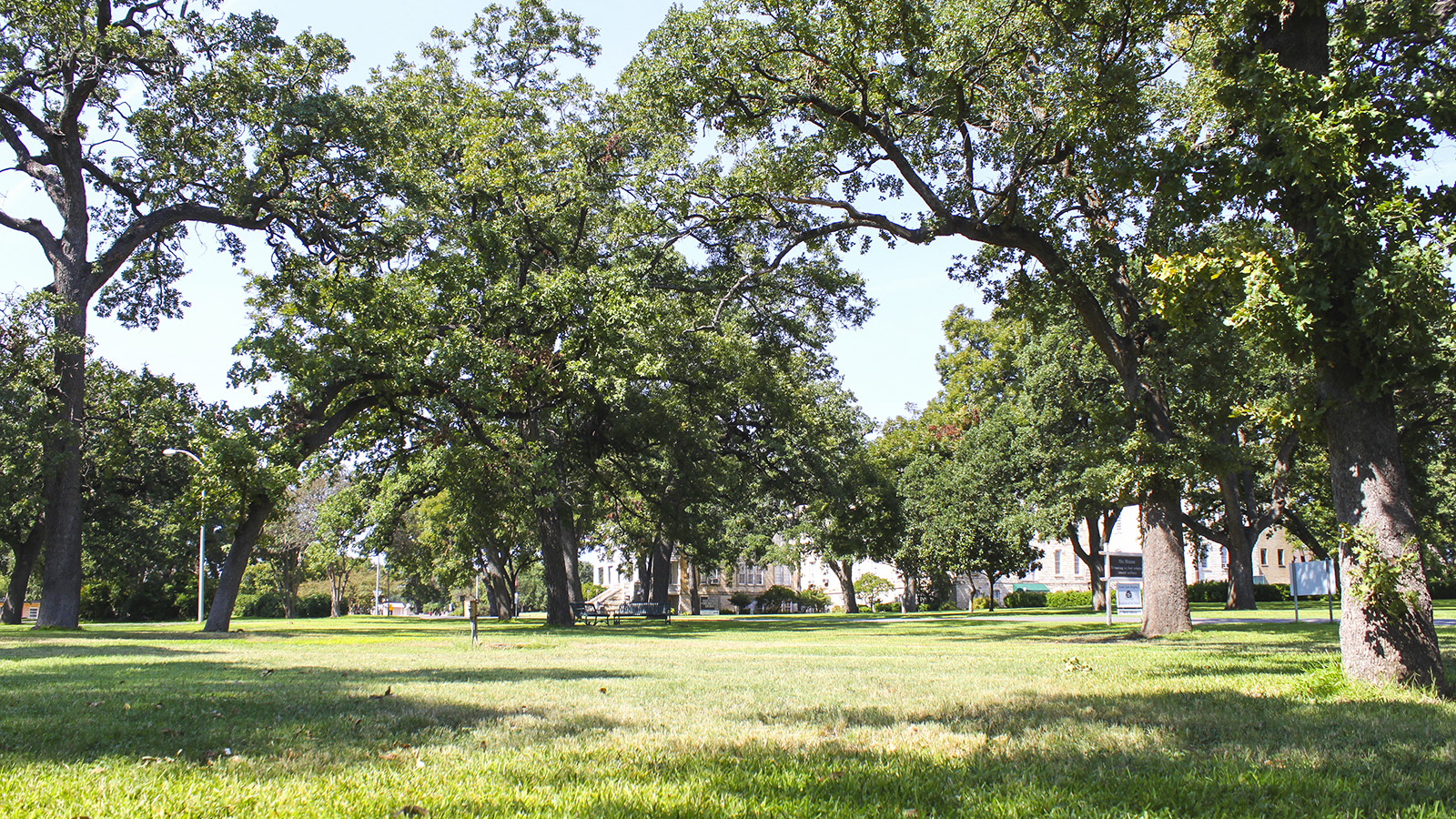 Young professionals, young families, and students at the University of Texas often seek out Hyde Park, North Loop, and Crestview, three neighborhoods that boast easy access to a range of amenities within walking distance. These convenient locations offer an array of housing options from historic homes to modern apartments with rental rates ranging between $1,355 in Milwood up to $1,543 for North Loop residents. For anyone looking for a lively area free from car dependency, these areas are ideal due to their walkability enabling residents quick and effortless access to local services without needing transport.
Finding Your Perfect Austin Neighborhood
When looking for the perfect Austin neighborhood, young professionals should consider a range of factors such as walkability, proximity to work, and school quality. Cost can also be an important factor when picking out your new home in this city. With its variety of housing options and nearby nightlife entertainment opportunities, it is no wonder why Austin is often chosen by millennials seeking secure neighborhoods with good transportation systems. Boasting 3 000 bus stops throughout the region, they are sure to find what suits them best!
One of the major benefits that make living in this Texan capital even more attractive – especially among younger citizens – is a safety rating of 3.4 which guarantees peace of mind both during daily commutes or after-hours socializing activities within town limits. As researching different districts helps narrow down possible choices much easier, make sure you take into account all these aspects before making a decision about settling here permanently!
Renting vs. Buying in Austin's Hot Market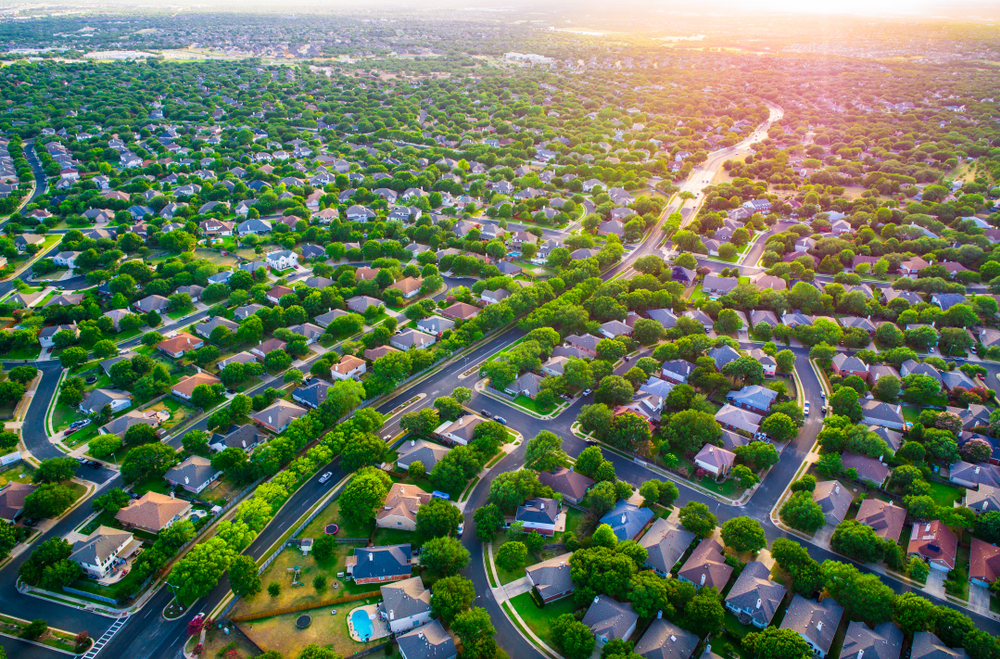 Young professionals in the Austin area must make an important decision between renting and buying a property. While renting may seem like it is more economical at first, purchasing could provide long-term financial rewards over time. Renting offers increased flexibility while owning provides more stability and security for the future.
When considering which option would work best, individuals should think about their job status or if they plan to move shortly thereafter since these factors can be influential when making a choice between buying or renting. If one's position appears to remain steady with no plans of relocation soon then investing by acquiring ownership might prove valuable down the road financially speaking.
For those unsure what action is most beneficial, Landing has been created. This network contains fully furnished apartments located in Austin that come along with 24/7 concierge service as well as flexible leasing terms set up within its app platform too!
Navigating Austin City Limits
Exploring Austin City Limits, Texas can be a challenge for newcomers. To ease the transition, it is important to familiarize oneself with the city layout and transportation options including public buses, light rail, and ride-sharing services such as Uber or Lyft. Austin has many distinct neighborhoods – Downtown. South, East & West areas of town plus North Austin near the Colorado River – each unique in its attractions. Major highways include Interstate 35 (I35), US Highway 183 (US183), and State Highway 71, which connects other parts of Texas into Central City's boundaries. With knowledge of all these factors, you will be well prepared to navigate through this diverse metropolis known as 'Austin'!
Summary
Young professionals seeking the perfect neighborhood in Austin have a wide selection of neighborhoods to choose from, ranging from downtown's energy and hustle to South Austin's relaxed feel. When searching for your ideal area, consider factors like walkability, affordability, and proximity to employers. You can easily find somewhere that suits all your needs while enjoying life in this bustling city.
Frequently Asked Questions
Is Austin a good place for young professionals?
Austin, the "Live Music Capital of the World," is an ideal city for young professionals. It offers a host of job growth opportunities, lively nightlife spots, and easily accessible public transportation routes along with numerous housing choices. The vibrant culture boasts iconic cuisine offerings as well as stunning lakes and mountains perfect to explore at leisure, all coming together to make Austin an attractive destination!
What is the cool neighborhood in Austin?
East Austin and South Congress (SoCo) in the Texas capital, Austin, are two incredible places to check out. In East 11th Street's Franklin Barbecue or High Noon and Drinks Lounge & Records, you can find lots of vibrancy while SoCo is home to indie stores as well as cafes and bars that have been founded locally. Visiting both these neighborhoods will surely provide a great experience for tourists.
How can I decide whether to rent or buy in Austin's hot market?
Considering your employment security, goals for the future, and financial objectives when trying to determine whether it is best to rent or purchase in Austin's demanding property market will enable you to make a judicious choice that corresponds with what would be most beneficial for yourself.
What public transportation options are available in Austin City Limits?
Austin has a vast array of public transportation methods, such as buses, rail, and ride-sharing options like Uber and Lyft. These amenities make it easy to travel in the city without having to use your own vehicle.
Which neighborhoods in Austin are walkable and cater to active lifestyles?
The great neighborhoods of Hyde Park, North Loop, and Crestview in Austin are ideal places to live for those who enjoy an active lifestyle. Everything you need is right here – shopping spots, restaurants, and entertainment hubs, all just a short walk away!
If you're after delicious food or want to explore the latest trends in fashion and music, then these neighborhoods have it covered. There are also plenty of parks around so that residents can make use of trails and other outdoor activities.