Exploring Austin Counties: Get to Know the Communities of the Austin Area
, Aug 21, 2023
The Austin region, situated in the heart of Central Texas, is a place full of life and variety. With its lengthy past, the vibrant technology sector, and a huge array of outdoor pursuits, there's something to suit all tastes here. From the energetic city lifestyle available in Travis County to Hays which offers a more low-key approach. You can experience different lifestyles across these many counties that make up this area known as 'Austin'. Let us take an exploration into each county's history, activities, and living experiences so we get an understanding of why people flock from far beyond for this wonderful part of Texas!
Short Summary
Explore Austin Counties to discover the vibrant and diverse communities of Central Texas with ample recreational activities.
Williamson County is renowned for its booming tech industry, offering metropolitan life amidst thriving businesses.
Bastrop and Caldwell counties offer insight into their resilient pasts through historical collections, parks & natural attractions.
Discovering Travis County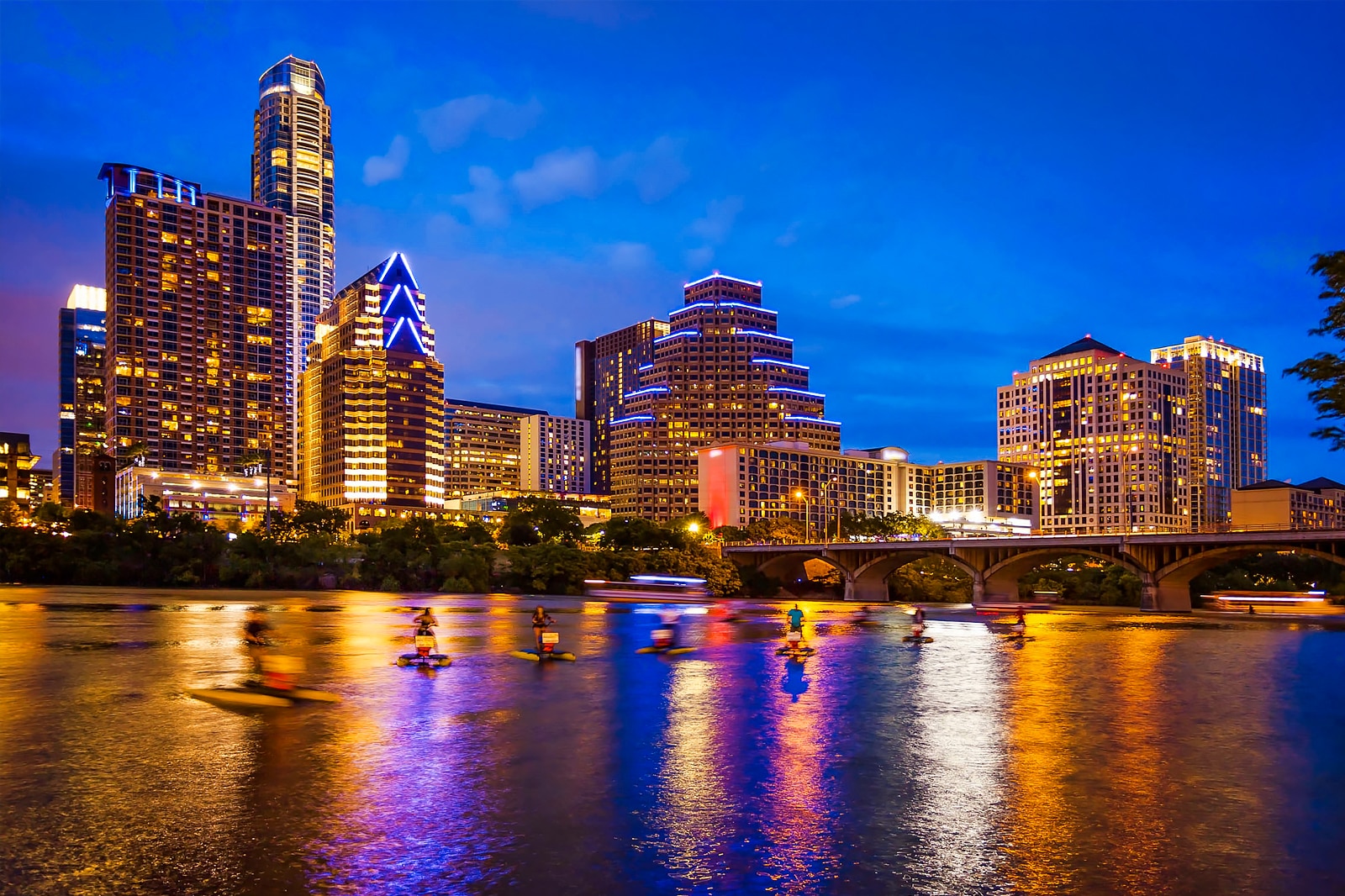 Situated in Central Texas, Travis County is at the heart of the Austin-Round Rock metropolitan region. With an estimated population of 1.3 million people, this area provides a wide variety of housing and recreational activities for its residents as well as visitors from out-of-town locations such as Lady Bird Lake and beautiful Lake Travis that includes amazing natural attractions adding to the urban living experience throughout the county.
Central Austin Living
Travis County's Central Austin is an ideal location for city dwellers, situated in the center of the American Southwest. People here are spoiled with a selection of restaurants, bars, and other recreational activities as well as parks and shopping centers to explore. Downtown Austin provides all the urban comforts that come along with big city life, including attractions such as the Texas State Capitol Building, the University of Texas at Austin, or even go wild at one of its zoos! For those who want something outdoorsy, there are hiking and biking trails within easy reach so you can truly get away from it all while still being close enough by car or public transportation to venture off into any major cities surrounding Travis' very own Capital City area – Austin!
Best Neighborhoods in Central Austin
BALCONES PARK | WEST CAMPUS | BRYKER WOODS | ALLANDALE | CAT MOUNTAIN | BOULDIN CREEK | BRENTWOOD | ZILKER | NORTHWEST HILLS | CLARKSVILLE | HIGHLAND HILLS | HYDE PARK | CRESTVIEW | NORTH SHOAL CREEK | MOUNT BONNELL | OLD ENFIELD | WOOTEN | TRAVIS HEIGHTS | HIGHLAND PARK | DEEP EDDY | BARTON HILLS | ROSEDALE | PEMBERTON HEIGHTS | SHOALMONT | TARRYTOWN | UT AREA
Parks and Recreation
Travis County is renowned for its urban lifestyle and plethora of parks which provide a multitude of recreational facilities. These verdant spots, ranging from Allen Park to Hippie Hollow Park, offer the county's citizens and vacationers an opportunity to commune with nature while engaging in outdoor pursuits such as hiking, swimming, biking, or fishing.
Aside from this array of sporting activities available throughout Travis County's parks system. They also include playgrounds too allowing families along with individuals access to areas where leisurely walks can be taken amidst picturesque scenes. With so much variety on hand, you are sure to find something that suits your requirements when looking for recreation within Travis County!
Uncovering Williamson County
Located to the north of Central Austin, Williamson County is a flourishing area in Texas that currently has an estimated population of over half a million citizens. This county possesses plenty of business opportunities ranging from tech startups to bigger businesses and corporations making it one among many diverse counties present throughout the region.
It is known for its active tech sector which facilitates economic progress across this part of Texas as multiple large companies have already based themselves here due to the advantages available with having Williamson County as their home base.
The Tech Hub of Central Texas
For a number of years, the Texas area known as Williamson County has seen a huge influx of tech companies like Dell Technologies, Apple, Samsung, and NXP Semiconductors. This surge in activity within this region has made it an ideal hub for technology innovation and growth. Attracting skilled employees to the community while actively stimulating local economy revitalization.
These firms have had some really positive impacts on Williamson, including higher population numbers. New business opportunities are popping up all over and there have been improvements across many aspects associated with living standards – its reputation is now firmly cemented as Central Texas' go-to Technology Hub.
Metropolitan Life
Residents of Williamson County benefit from a range of housing opportunities, including farm and ranch lands, single-family dwellings, townhomes, as well as condominiums along the waterfront providing breathtaking views. The area boasts an abundance of recreational activities for its inhabitants like parks and community centers with swimming pools plus biking paths & hiking trails. Not to mention some world-class golf courses! When it comes to dining out, there's no shortage either – with plenty of eateries such as Fork Of The South or Circa To Italy From Scratch all found within this county's boundaries. Offering up so much variety across various sectors alongside a thriving tech industry makes living here quite dynamic yet vibrant at the same time for everyone who resides in Williamson County.
Exploring Hays County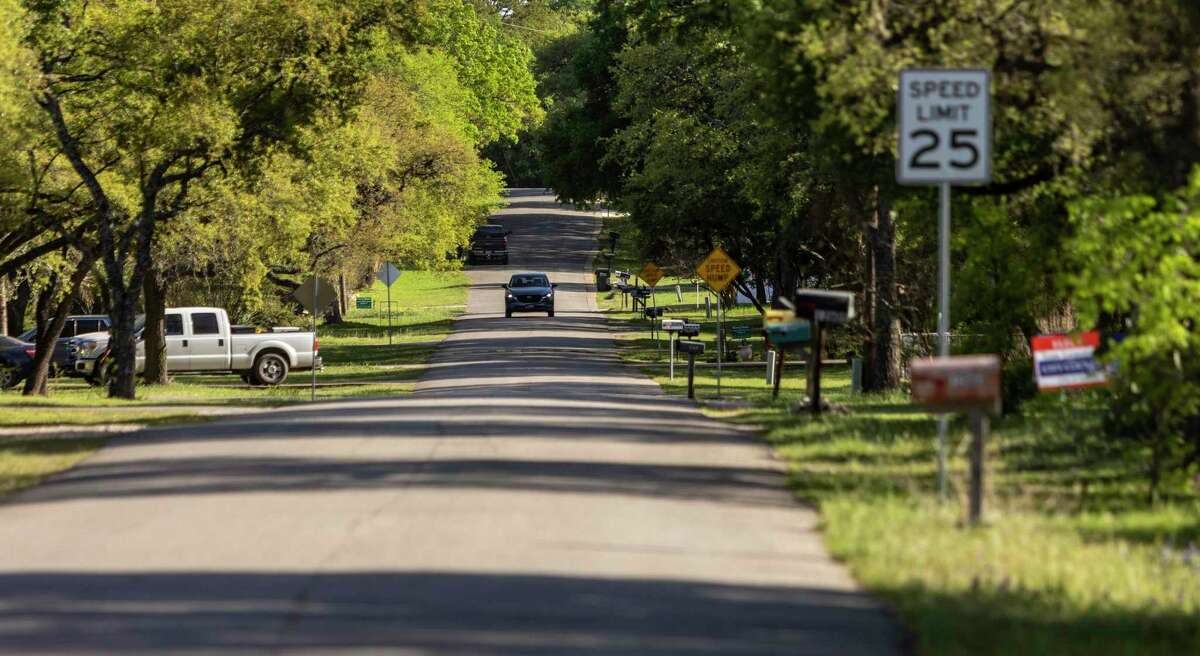 Situated to the south of Austin City, Hays County has an estimated population exceeding 230,000 residents. The county is noted for its country-style dwellings and picturesque ranches as well as a variety of housing options such as single-family homes with waterfront views, townhouses, or condos.
The area provides a unique resort atmosphere with numerous recreational activities including kayaking and canoeing along nature spots plus opportunities to enjoy dining out or shopping locally.
South of Austin City Limits
Hays County is a desirable area to live in, located south of the Austin City Limits. Residents can experience the advantages of rural and urban living all within one county – with charming towns like Dripping Springs, Buda Kyle, and Wimberley providing plenty of facilities for activities. The best part? Having easy access to all that downtown Austin has to offer!
This unique combination offers an enjoyable lifestyle filled with variety. Hays County truly provides its residents with relaxing countryside environments as well as exciting cities just minutes away from each other.
Parks and Natural Attractions
Hays County, Texas, is home to a vast number of parks and recreational areas. Of particular note are Jacob's Well Natural Area in Wimberley and Five Mile Dam Park located in San Marcos. Both offer many activities such as swimming, fishing, camping, or hiking for everyone. There are other attractions within the county including Winter's Mill hike & bike trail, Charro Ranch Park, and Gay Ruby Dahlstrom Nature Preserve which all provide great outdoor experiences providing something for nature lovers looking for adventure.
Bastrop: A Glimpse into History
Located in Texas, Bastrop County is home to a unique history and remarkable resilience. In 2011, the destructive wildfire caused immense destruction with more than 1,600 homes being destroyed and damages of over $325 million incurred yet through strength of character it has been able to successfully rise again in recent years despite such tragedy. A testament to their courageous spirit!
Historical Collections
Bastrop County is the home of several collections that offer valuable information about its history. The Bastrop County Historical Society's archives contain more than 7,400 documents while the museum located in this area also holds materials related to historical events and other important documentation concerning this location. Those seeking Knowledge may be interested in consulting the Handbook of Texas Online from TSHA which provides a wealth of data about Texas' geography, culture, and background as well as offering an insight into past times in Bastrop County.
Resilience and Growth
Bastrop County is renowned for its fortitude and determination in the wake of 2011's wildfire disaster. The area has experienced an uptick in people living there, numerous new businesses have sprung up, and growth amongst existing ones has come to light since then. Despite it being a bleak moment from their past, residents continue striving forward with great enthusiasm. Ensuring Bastrop remains a lively place that visitors can appreciate as well.
Their unbridled spirit combined with recovery efforts created wonderful opportunities which produced positive outcomes for the community altogether, making this small county more prosperous than ever before!
Caldwell: A Blend of Old and New
Caldwell County is a great place for residents and visitors alike to discover something new. With its diverse range of attractions, the county provides both historical sights as well as more modern activities, from the Caldwell County Museum of History to the Arts Council and Public Library. This welcoming community ensures that everyone will be able to find something fun or educational here! The classic courthouse serves not only as an important landmark but also gives you a peek into how things used to be while still allowing people today access their unique history through its many museums within its walls. There are plenty of possibilities for entertainment available at this destination too. Shows often grace stage in one form or another depending on what time frame your visit fits best with!
Handbook of Texas Online
For all those interested in learning about Caldwell County's past, the Texas State Historical Association (TSHA) has created an online encyclopedia known as The Handbook of Texas Online. This digital resource provides details on various aspects of the state's history, including geography and culture, making it a valuable reference tool for people who want to learn more.
History fans or simply curious minds can take advantage of this comprehensive source which supplies information and resources related to not only Caldwell County but also other areas in Texas. All these make exploring rich historical elements possible without any difficulty at all!
Recreational Opportunities
Caldwell County has something for both locals and tourists alike. A wide range of activities is available, like camping in either primitive or RV sites, exploring walking trails/greenways, biking/horseback riding/hiking trips as well as a variety of water sports – fishing, kayaking, etc., to take part in. It also boasts lakes and rivers, which makes it an ideal place with the perfect balance between modern attractions & historical significance that gives any visitor who travels here unparalleled recreation experiences!
Summary
The Austin area offers a unique collection of regions and communities, each with its own history, culture, and way of life. Take Travis County in the urban center or Hays Country's relaxed atmosphere as examples, there is something for everyone here within this region of Central Texas.
We have seen how every county gives an individual lifestyle experience. Be it Williamson County known for technology or Bastrop & Caldwell Counties recognized due to their historical aspects. There are plenty of recreational activities available together with different housing choices coupled with local flourishing economies throughout all these areas which make up what we know today as the fascinating Austin Area!
Through our analysis, you should now feel inspired to explore and discover more about these distinctive places within Texas that we call 'home'- so why not start planning your next visit soon?
Frequently Asked Questions
What counties are in Austin TX?
Austin is situated in Travis, Hays, and Williamson counties of Texas. The Austin-Round Rock Metropolitan Statistical Area consists of five territories: Bastrop, Caldwell, Hays, Travis, and Williamson counties, all within the area.
What is included in the Greater Austin area?
The Austin area, which stretches across five counties from Round Rock to San Marcos and contains cities like Cedar Park, Georgetown, and Pflugerville in its suburbs, has a population of more than 2 million.
What county is Austin TX 78729 in?
Situated in Travis County, Austin (with its postcode of 78729) is the home city.
What types of housing options are available in Travis County?
Travis County has a wide range of housing choices, from townhomes and condos to detached houses with waterfront views. Whether you're searching for an urban apartment or a family home in the suburbs, Travis is sure to have something suitable. This area provides appealing neighborhoods full of culture as well as top-notch schools – making it a great place to live and call your own.
What makes Williamson County a tech hub in Central Texas?
Williamson County is a hub of technological advancement in Central Texas, boasting an impressive number of tech-oriented companies such as Dell Technologies, Apple, Samsung, and Applied Materials Inc. The county makes it easy to find talented professionals for job opportunities with its many startups and established firms located there. It's not hard to see why Williamson has become home to so much innovation—it provides the perfect space for collaboration between businesses all over Texas.