The Best Places To Live For Your Mental Health
, Mar 2, 2022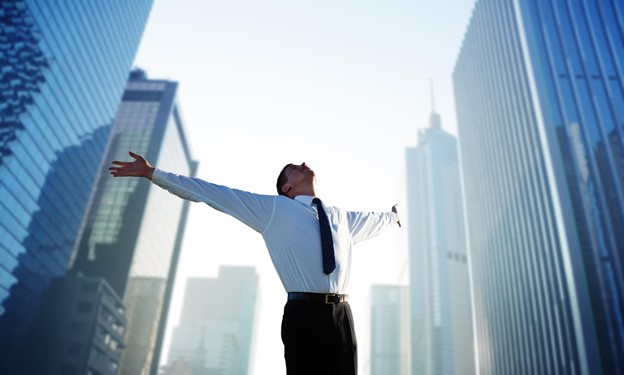 Choosing a new place to live is one of the biggest decisions someone can make. People have many different reasons for wanting to move somewhere new — they may want a change of scenery, to start a family, or maybe things aren't going well in their current neighborhood.
Moreover, with one in four American adults suffering from a mental illness, it's essential to consider your mental health when deciding to rent or buy a home. It can have a major effect on your quality of life and could make the difference between living a healthy and productive life or suffering in silence.
Whether you're looking for a big city with plenty of activities and opportunities such as Austin, TX, or a small town with a tight-knit community and slower pace, there's bound to be a perfect place out there for you.
The Lake
If you're looking to live somewhere with a high quality of life, look no further than living by the lake. With all of the picturesque views and relaxing waterfront activities, lakes are an incredible place to go for those who need some time away from the business of city life.
With plenty to offer, here are a few major health reasons to live by the lake:
Sunny conditions — The sun produces vitamin D and serotonin, hormones that leave people feeling happy and uplifted. Having a sunny place to go every day is always a great way to boost your mood.
Fitness opportunities — Whether you're looking for a gentle stroll or a dedicated workout session, lakes allow you to exercise outside in the fresh air.
Outdoor activities — With plenty of activities such as picnics, boating, and sunbathing, you'll always have things to do by the lake.
Calming atmosphere — By the water, stress and anxiety are often reduced, giving you a chance to think and reflect.
Living in areas such as Lakeway, TX near Lake Travis allows people looking to step away and refocus their mind and energy the opportunity to do so in a fresh and revitalizing way.
The Suburbs
Living in the suburbs might be a great option for more introverted people. Having the space to truly escape into your own little sanctuary is incredibly beneficial for those looking to focus inward and recharge after a busy day of work.
It's important to note that every suburb is different, but there are some general benefits they all have to offer:
Slower Paced
Suburbs are often less hectic than busy, big cities with noise and distractions. This allows those who need a break from their daily lives to find a place of peace and quietness.
Safe
The suburbs are often known for their safety and familiarity. With smaller streets and fewer strangers, it is a great place to live without fear for your safety.
Good Schools
Most suburbs are home to great public schools that provide kids with a solid education. So if you're looking for a place with good schools, consider moving to the suburbs where there is less competition and more resources.
Access to the City
While some suburbs are more rural, many of them have easy access to nearby cities, which gives you the best of both worlds. People who enjoy the excitement and amenities of city life and want a quiet place to escape from time to time can benefit from living in an area that is still close enough to commute when needed.
In fact, in 2020, 4.9 million Americans left city life for the suburbs or other rural areas. With more and more individuals seeking a suburban way of life, this is becoming increasingly common especially as more people seek quieter places to live in a post-pandemic world.
The City
For more extroverted people, living in a major city might be beneficial. With the hustle of everyday life, a city is an incredible place for those looking to meet new people and test themselves in an environment where they have to adapt and grow.
Neighborhoods like Austin's Crestview, are known to have diverse communities, which is great for those looking to expand their horizons. However, it's important to note that every city has its unique benefits and challenges, so be sure to research what each location has to offer.
Hustle and Bustle
Living in a city gives you the opportunity for adventure and new experiences daily. Whether you're exploring a new neighborhood or going to a busy bar with friends, there is always something exciting going on that will give you a fresh perspective of the world.
If you're trying to choose a place to live if you love music, entertainment, and a social scene, consider picking up and moving to the city.
Job Market and Economic Opportunities
Major cities like Austin and New York City are home to some of the biggest companies in the world. This means that if you're looking for employment, these might be great places to start searching for work.
If you're thinking about moving somewhere where there are more opportunities to advance your career and enjoy the economic perks of city living, research which locations are home to major companies.
Access to Healthcare
In the city, you have access to an incredible number of healthcare facilities that can improve your quality of life. Whether you need help finding a new doctor or something more serious like cancer treatments, there is almost certainly a hospital nearby that will provide you with the care and attention you need.
Moreover, it's important to live in a city with good healthcare if you struggle with mental health issues or need ongoing treatment. This way you have access to help at any time of day without having to travel too far from home.
Sociological Perspective
Those who believe that individuals can change society for the better will be best off living in the city. With people of all kinds living nearby, there are opportunities to share cultures and ideas.
Additionally, living in a state capital changes your sociological perspective in a way that is likely to be beneficial to your mental health. With the constant political action happening in these locations, you'll gain access to different ideas that can be used for future conversations or events.
Pet-Friendly Cities
Even if you don't have a pet but are thinking of having a furry friend, looking for a new home in a city with amazing parks and veterinary clinics can help you find the perfect spot for you and your new companion.
There are many reasons you should live in a pet-friendly city including:
Cities invest in green spaces. This means city dwellers have more parks and green space than their suburban counterparts.
Your social connection flourishes. Pets promote socialization and connection, so adding a furry friend to your life means you'll be more likely to meet people in public.
You get a mental health boost. Science tells us pets are good for mental health, meaning having a pet will help lessen anxiety and promote positive feelings.
It promotes healthy behaviors. Pets encourage outdoor exercise, which is beneficial for your mental health.
Overall, pets in the city can help you achieve a happier state of mind.
Anywhere Sunny
Since sunshine is associated with better moods, moving to a place where the sun is almost always shining can give you a lift in no time. When your mental health is boosted, it can influence physical and emotional wellbeing as well.
Other health reasons to live in a sunny state include:
It's good for your mental health. Being outside makes you feel good, so if your current living situation doesn't allow you to soak up the sun's rays daily, it's time for an upgrade.
It prompts you to exercise. Being outside, especially in a sunny area, will encourage you to become more physically active.
It gives your immune system a boost. When you get adequate exposure to the sun, your immune system functions better.
No matter where you end up, having access to healthy amounts of sunlight will improve your physical and mental health.
Whatever Is Important To You
People prioritize different needs that contribute to their overall well-being. For some, having a waterfront view is the most important thing because it reminds them of their values or family. Others prefer a bustling downtown because it brings them closer to culture, work opportunities, and lots of entertainment choices.
When you live in a place with features that make you feel empowered, you will be much more likely to take care of your mental health. As long as the city you live in has a little bit of everything important to you, then you can rest assured knowing that it also has a lot to offer for your physical and mental wellbeing.
If it feels right, it may be time to sell your home and say goodbye to your current city for one that will offer you a healthier life.