The 7 Health Reasons You Should Live In a Sunny State
nkats, Mar 2, 2022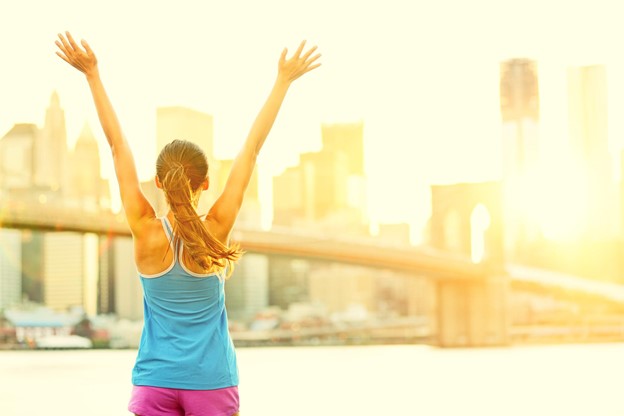 People have different definitions of the ideal location for a home. However, a vast majority would likely prefer a climate with lots of sunny days. Sunshine is almost always preferable to rain, snow, and clouds because it makes spending time outside possible (and pleasant).
Sunny locations make it possible to get outside for physical activities, but the mental and physical health benefits go well beyond that. People with mental health conditions, as well as skin, immune system, and vitamin deficiency issues can benefit from a sunny climate. If you plan to sell your house, it makes sense to find a location with lots of sunshine if you plan to move or relocate.
Where are these places? Sunshine is common in different regions. However, one of the sunniest places in America is Austin, Texas, which gets more than 300 sunny days per year, on average. This attractive climate is one of the reasons Austin is growing in popularity. It also has a diverse range of districts, including beautiful centrally located neighborhoods and suburbs with more open spaces.
Here is a closer look at the health benefits of living in a sunny location like Austin.
1. It's Good for Your Mental Health
A sunny climate can positively impact your mental health. Studies show that outdoor activities positively impact the psychology of people with depression. Furthermore, cold or cloudy seasons can impact mental health, causing or worsening depression in people with seasonal affective disorder.
There is even biochemical evidence that supports the link between sunlight and mental health. Research shows that exposure to sunlight boosts serotonin production, enhancing your mood naturally.
The best places to live for mental health will have sunshine on most days. In addition to soaking up rays, pleasant weather also makes it easier for people to get out and enjoy socializing, which is another essential aspect of good mental health.
In short, people with mental health or mood disorders can benefit from living in a sunny location.
2. It Prompts You to Exercise
The CDC recommends 150 minutes per week of moderate physical activity. If you live in a sunny area, this threshold is easy to cross. For example, brisk walking, bike riding, and even taking a stroll with the dog count towards the two-and-a-half hours of exercise. The agency even considers tending a garden as a form of moderate exercise. And, if you live near a lake, paddling or swimming could be part of your fitness regimen.
Some outdoor activities are possible in cold, cloudy, wet weather, but it will be harder to get the consistent exercise you need unless you live in a sunny climate.
3. A Little Sun Is Good for Your Eyes
Sunlight contains UV rays, which can damage the eye. Proper precautions, such as wearing hats or sunglasses, can help protect against this danger.
At the same time, studies have shown that a little exposure can reduce your chances of developing myopia (more commonly known as nearsightedness). One study showed that kids who spent 40 extra minutes outside each day had a lower chance of needing corrective lenses later in life.
The American Optometric Association reports that nearsightedness stems from insufficient sunlight and genetic factors. Vision problems are often caused by the shape of the eye, and a lack of sunlight may cause reshaping which leads to myopia.
Outdoor activities on sunny days can help protect against vision problems, provided you take proper precautions to protect against UV rays.
4. Moderate Exposure Is Good for Your Skin
Sun can damage your skin and lead to issues like skin cancer. However, if you apply sunscreen rated SPF 30 or higher, you can protect against sunburn and this type of lasting damage.
With proper precautions, you can take full advantage of a sunny climate without worrying about skin issues. Sunlight can help improve several common skin ailments, including psoriasis and eczema.
UVB rays from sunlight, in moderate doses, can help with psoriasis symptoms because it slows down skin cell growth, which reduces inflammation. Furthermore, vitamin D, which most people get through exposure to sunlight, can help with skin health.
5. The Sun Tells Your Body When To Sleep
According to the Sleep Foundation, light affects your 24-hour "body clock," which is known as your circadian rhythm in scientific terms. The sleep/wake cycle is regulated by a part of the brain that gets information about light from the eye.
Interestingly, artificial light can throw off your circadian rhythm, so natural light is necessary for developing and maintaining healthy sleep patterns.
The Sleep Foundation also links a lack of sunlight and melatonin production. The body starts producing melatonin, a natural hormone that helps regulate the sleep cycle, in the absence of light. This is why a lack of sunlight, even during the daytime, may sometimes make you feel drowsy or lethargic.
6. Vitamin D Helps Keep Your Bones Strong
You are likely aware of the link between vitamin D and the sun. Sunlight does not contain vitamin D, but the skin manufactures the substance when exposed to sunlight. This is the primary way most people get vitamin D. It is not in many foods, so you need to get it from a supplement or sunlight.
Why is vitamin D necessary? It helps the body absorb calcium, a vital mineral, from the food you eat. Calcium absorption is essential for bone, skin, and immune system health.
7. It Gives Your Immune System a Boost
People often focus on the negative aspects of sunlight, such as UV rays. However, studies have shown that sunlight improves immune system function. It stimulates T cells on the skin, which target microbes and other unwanted substances that you might otherwise absorb through your skin.
Of course, a sunny climate also helps establish sleep patterns and gives more opportunities for fitness activities, both of which are also necessary for proper immune system function.
There are multiple mental and physical health benefits to living in a sunny location like Austin. If you are relocating to a sun-rich climate, you might consider finding a neighborhood that allows you to maximize your time outside. For example, you may choose to find a home by a lake. This setting will give you ample opportunity to engage in healthy activities on and next to the water.