6 Reasons You Should Live in a Pet-Friendly City
, Mar 2, 2022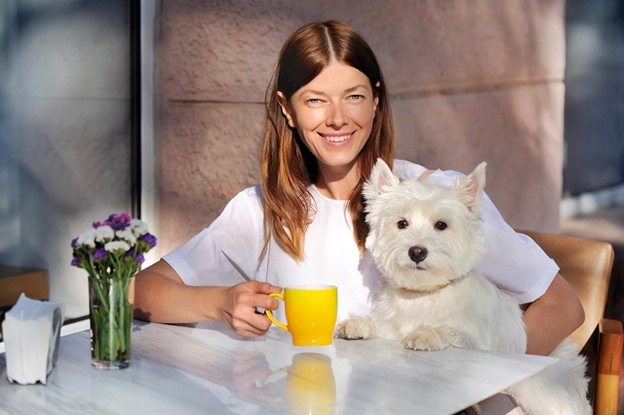 Over half of American households own pets, which has steadily increased over the past few years. As a result, pet-friendliness is becoming an important factor when choosing a city to live in. And while it isn't always possible (or legal) to have your furry friends with you whenever you want them, there are some cities where being accompanied by a pet is more feasible.
Your household may not be even planning on owning a pet at this time, but it's worth finding out how pet-friendly the city you're considering buying a home in is before settling down with your family. So, if you're planning on or just thinking about getting a pet and you've been considering moving to a new city, here are six reasons why you should consider living in a pet-friendly city:
1. Pet-Friendliness Attracts More People
Pet-friendly cities draw more tourists and businesses than those that do not permit animals (except service animals, of course).
One reason for this increased interest in pet-friendliness is the simple fact that more people own pets these days — nearly 89 million Americans. As the number of pet owners continues to grow, so does the interest in moving to cities with various businesses and areas that allow pets.
Tourism Benefits
Pet-friendly cities typically draw in tourists, especially pet owners that would otherwise avoid vacations without their pets. This tourism can affect cities in a variety of ways , including stimulating the local economy, and promoting growth in local businesses and activities — even those catered to pets.
More pet-friendly activities mean you'll have more reasons to explore parts of your city that you may not have been familiar with before now.
In addition, families and even empty nesters are more likely to move into a city that allows pets because they know their furry friends will be able to come along.
Diverse Culture
With more people coming to live in pet-friendly cities, the culture and lifestyle of a city will most likely also shift. After all, these new residents aren't just bringing themselves — they're also bringing their families and even pets with them. Because of this influx in population, there is greater diversity in a city's culture, as illustrated by the increased number of pet-friendly businesses and activities.
Moreover, living in a place such as a state capital can change your sociological perspective while increasing your exposure to the arts, culture, and various community events with your furry friend.
Economic Growth
Since the "pet economy" is constantly growing, it's not surprising that pet-friendly cities tend to reflect this growth. For example, many cities target millennials by offering more stores and restaurants with healthier food for pets. This, of course, attracts a younger crowd and those who choose a healthy lifestyle for their pets. In addition, pet-friendly cities have a better ability to attract small businesses and start-ups.
Therefore, the economic perks of city living for entrepreneurs and businesses alike are greater in a city that's pet-friendly.
2. You Get a Mental Health Boost
Living in a pet-friendly city also benefits all facets of your health — from physical, mental, to social. Oftentimes, all three are interconnected. For one, daily walks provide dog owners with regular exercise, which not only helps to decrease stress but also supports your heart health as well.
Interacting with animals has been found to lower stress-related hormones, reduce lonesomeness, increase feelings of social support, and improve your mood.
While a new city will provide you with many people to meet and things to do, if the new city is not pet-friendly, it can be difficult to find new ways to connect with others. So, it's crucial to find the best places to live for your mental health and allow your pet to join in on the fun, too.
3. Social Connection Flourishes
Since pet-friendly cities are more likely to have dog parks, bars, and restaurants with outdoor seating, these areas become an opportunity for people to meet. They're also great for canine companions looking to socialize. As social creatures, interacting with other people and pets provides important opportunities to form friendships while strengthening the bond between you and your pet.
While meeting new people should always come with a sense of care and responsibility, it's easier to approach strangers in a pet-friendly city than in one that isn't. After all, most pet owners love talking about their furry friends, and for those who aren't pet owners, it's a great icebreaker that can lead to more opportunities down the road.
So if you're looking for a place that balances your love of music, entertainment, a social scene, and your pets, a pet-friendly city might be the best choice.
4. It Promotes Healthy Behaviors
As mentioned earlier, pets promote a sense of responsibility and active living. For example, walking a dog can provide an opportunity for friendly conversation with other pet owners and help you stay physically active and fit — especially if you live in a small town or city with limited open space.
Studies have shown that dog owners are 34% more likely to get regular exercise than non-dog owners. Thus, pet-friendly cities can help adopt a healthier lifestyle by providing their citizens with more options for exercise.
5. There Are Fewer Strays
Pets are abandoned, lost, or even stolen every year. These animals are often left to fend for themselves on the streets until they become strays that may threaten humans and other pets through disease or aggression.
Studies have shown that pet-friendly cities have fewer animals in shelters and are prime locations for abandoned pets to be found. This is because, more often, these cities will have better animal control measures in place and lower poverty levels, making it easier to own a pet and keep them safe.
6. Cities Invest in Green Spaces
Pet-friendly cities are more likely to upgrade common areas and provide green spaces and places to sit that allows owners and pets to enjoy the outdoors. For example, many cities, such as Central Austin, will invest in dog parks where pet owners can hang out with other dogs and their owners while the dogs run around together.
This provides an excellent opportunity for people to chat with each other, meet new people, and relax. In addition, this leads to happier cities overall because it provides an outlet for owners of all types of pets to spend time with others who care about their pet's well-being.
Therefore, if you're looking for a city that will upgrade the common areas, provide a space for pets to run and play with others, and is invested in creating greener spaces, then you might want to live in a pet-friendly city.