Find the Best Schools in Leander, TX—2023 Guide
, Sep 22, 2023
Leander, TX is a great place to relocate with its outstanding educational system. In this comprehensive guide, we will explore the Leander area's top schools and their amazing features. exceptional academic performance, special programs tailored for students' success, as well as insights into the experiences of parents and pupils studying in these esteemed institutions. Come along as we uncover what makes the schools located here unique!
Key Takeaways
Leander, TX offers a wide range of public and private schools with strong academic programs and supportive resources.
Leander ISD has consistently earned high ratings for its commitment to excellence in education.
Parents & students benefit from dedicated teachers, special programs, & community involvement that foster growth & development.
Overview of Leander Schools
Families living in Leander, Texas have the opportunity to select from a range of both public and private schools located there. With different school districts existing throughout this thriving city, students can find an educational environment that fits their individual needs. All these organizations are centered around one goal – providing quality education for those residing within its borders. The choices available include public establishments along with multiple private options spread across various locales in Leander, TX as well – making it simple for families to choose what suits them best when considering schooling opportunities for their children's future success.
Public Schools
The Leander Independent School District (LISD) in Leander, TX has 28 elementary schools, 8 middle schools, and 6 high schools serving 40 thousand students. The district is known for its excellent academic standards provided by dedicated teachers with a favorable student-teacher ratio.
To their strong educational services, LISD offers plenty of opportunities through diverse special programs and resources such as advanced placement courses, dual language options, or career and technical education providing an inclusive experience that ensures that every child can reach success academically.
Private Schools
Leander, TX has a number of private schools that offer alternative learning opportunities for families. These institutions provide customized programs based on faith and special needs. Parents can find the best school setting to meet their child's particular requirements. Notable Leander-based private schools include Hill Country Christian School of Austin, St. Dominic Savio Catholic High School, Harbor Leadership Academy, Sterling Classical School and The Goddard School, and Cedar Park Montessori just to name some options available in the area.
Private schooling in this Texas town is well known due to its personalized approach to education as smaller class sizes make it possible for students to foster close relationships with one another along with a strong sense of community participation which encourages development both academically and personally within each student enrolled at these establishments around Leander City proper.
Leander Independent School District (LISD)
The Leander Independent School District (LISD) is an impressive district in the state of Texas that has earned recognition due to its excellent academic success and varied student population. Receiving a 90 score on their 2018 State of Texas Assessments for Academic Readiness, LISD exemplifies its dedication to creating quality education opportunities for all students.
In order to better understand how well the school system performs and what sorts of prospects are available at its distinct campuses, let's take a closer look at LISD's achievements and offerings.
LISD Performance
The Leander Independent School District is dedicated to providing top-notch education, with varied clubs and activities plus advanced facilities for students. All the schools of this district achieved a 'Met Standard' rating from the Texas Education Agency except one in 2018 which resulted in an overall B grade level performance that reflects everyone's hard work – teachers, staff, and pupils included. This displays their dedication to quality excellence without any compromise whatsoever!
School Campuses
LISD's campuses are distinguished by their range of unique programs and opportunities tailored to meet the needs of different students. From Benavides Elementary through South High, each school in this district strives to offer a high-quality education while preserving an encouraging atmosphere with all the resources necessary for success. The various schools allow pupils within LISD the chance to pursue what they're passionate about, develop essential skills and prepare them for future pathways that await.
Top Elementary Schools in Leander, TX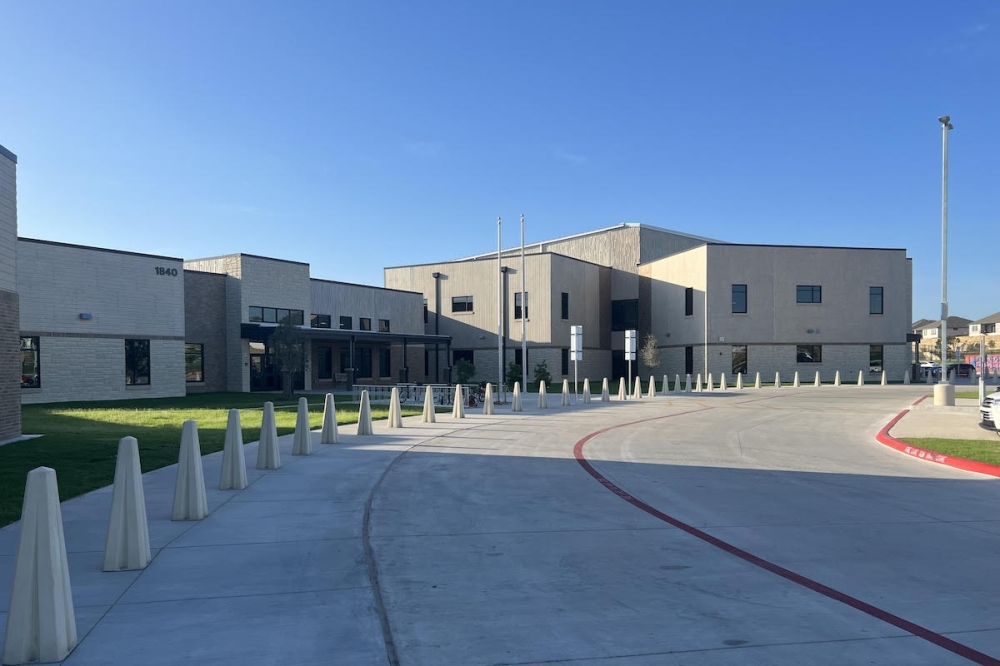 When choosing an elementary school for their children, Leander parents can feel confident knowing there are some excellent options in the area. Not only do these schools provide a rigorous educational program and outstanding teachers, but they also ensure that students have access to creative opportunities as well as critical thinking skills. Elementary Schools in Leander TX stand out due to their nurturing environment – making it a great decision for families looking into this region!
River Ridge Elementary, Laura Welch Bush Elementary, Rutledge Elementary, Chaparral Star Academy, and Monta Jane Akin Elementary all possess reputations of academic excellence – giving pupils strong foundations on which to build throughout childhood education-wise. These establishments prioritize creating meaningful learning experiences through engaging classroom activities. Plus providing personalized attention via one-on-one time with teachers when needed too. All of these create beneficial outcomes positively impacting how kids perform both scholastically & socially alike while at each respective institution within the city limits.
Top Middle Schools in Leander, TX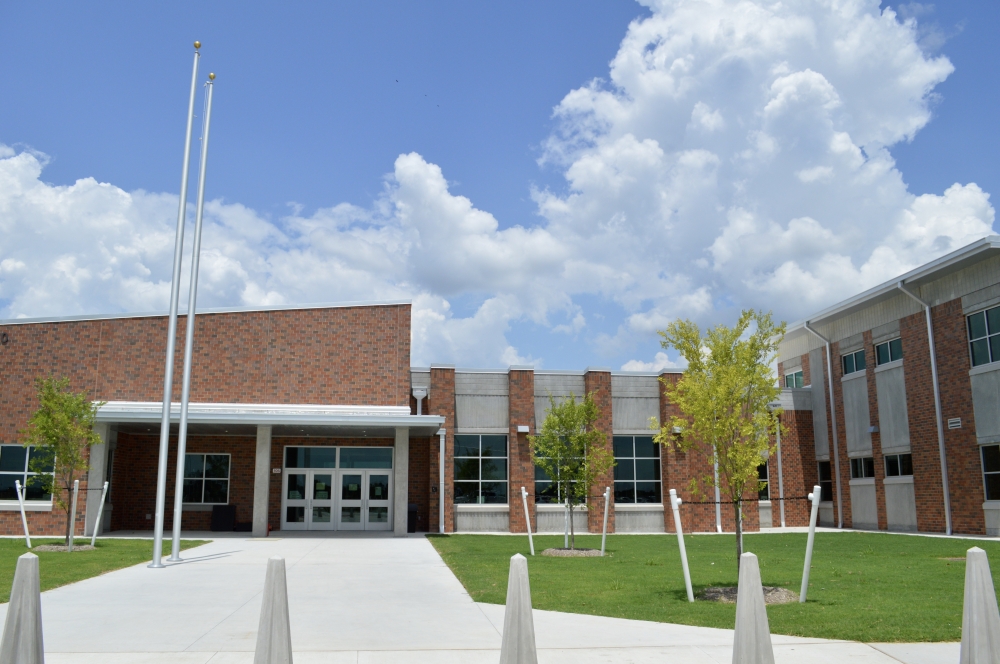 Middle schools in Leander, TX are dedicated to providing students with the best preparation for high school and offering a range of extracurricular activities. There is an array of esteemed middle schools throughout the area such as Canyon Ridge Middle, Florence W Stiles Middle, Cedar Park Middle, Artie L Henry Middle, Four Points Middle, Knox Wiley Middle, Leander Middle, and Running Brushy Middle just to name a few. The top middle schools all offer comprehensive academic support including tutoring services and after-school programs so that each student can thrive at their highest level academically while still having fun outside of class by participating in sports teams or clubs. In short, Leander's enviable selection of middle schools allows them to foster excellent learning environments preparing young adults for success during their High School years ahead!
Top High Schools in Leander, TX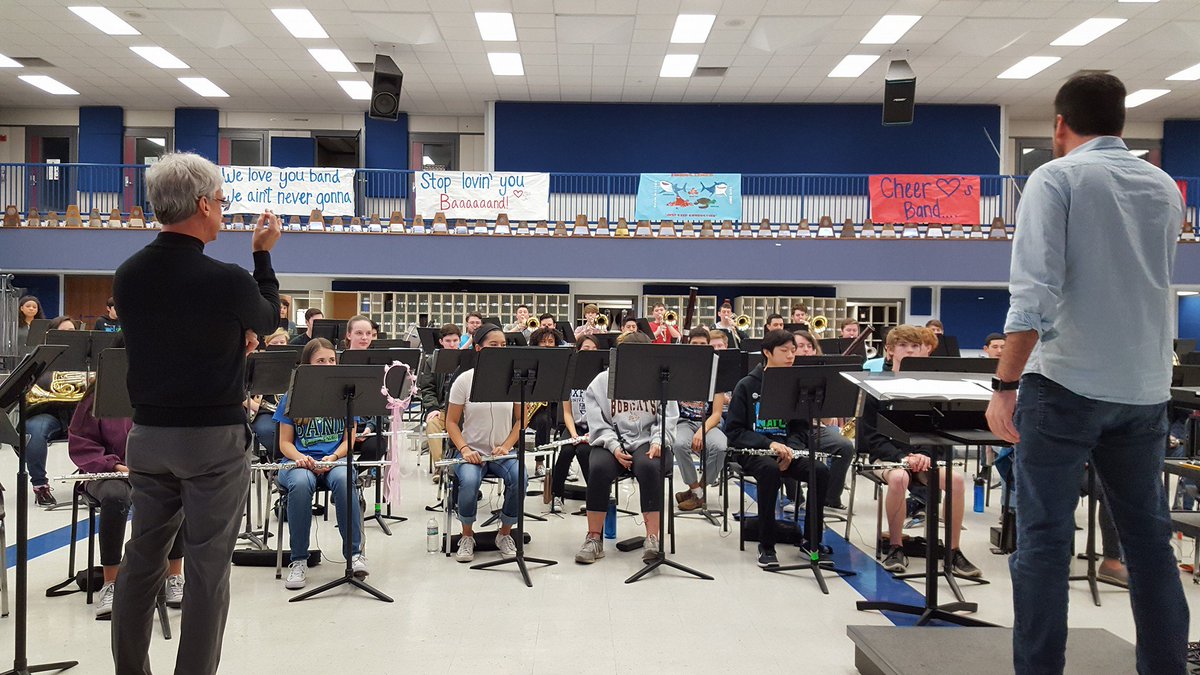 The high schools located in Leander, TX are devoted to ensuring students will be able to flourish upon entry into college and excel in their future careers. The top-tier institutions that stand out include Vandegrift High School, Vista Ridge High School, and Cedar Park High School. All of which offer demanding academic programs alongside a variety of extracurricular activities for their pupils.
These establishments have been achieving excellent ratings time after time with plenty of honors graduates being sent off having earned entry scores suitable for higher education opportunities. It is thus evident that leading secondary schools throughout Leander not only bestows knowledge but also provides an enriching learning experience that gives learners the skills required to succeed at the college level as well as beyond it.
Special Programs and Resources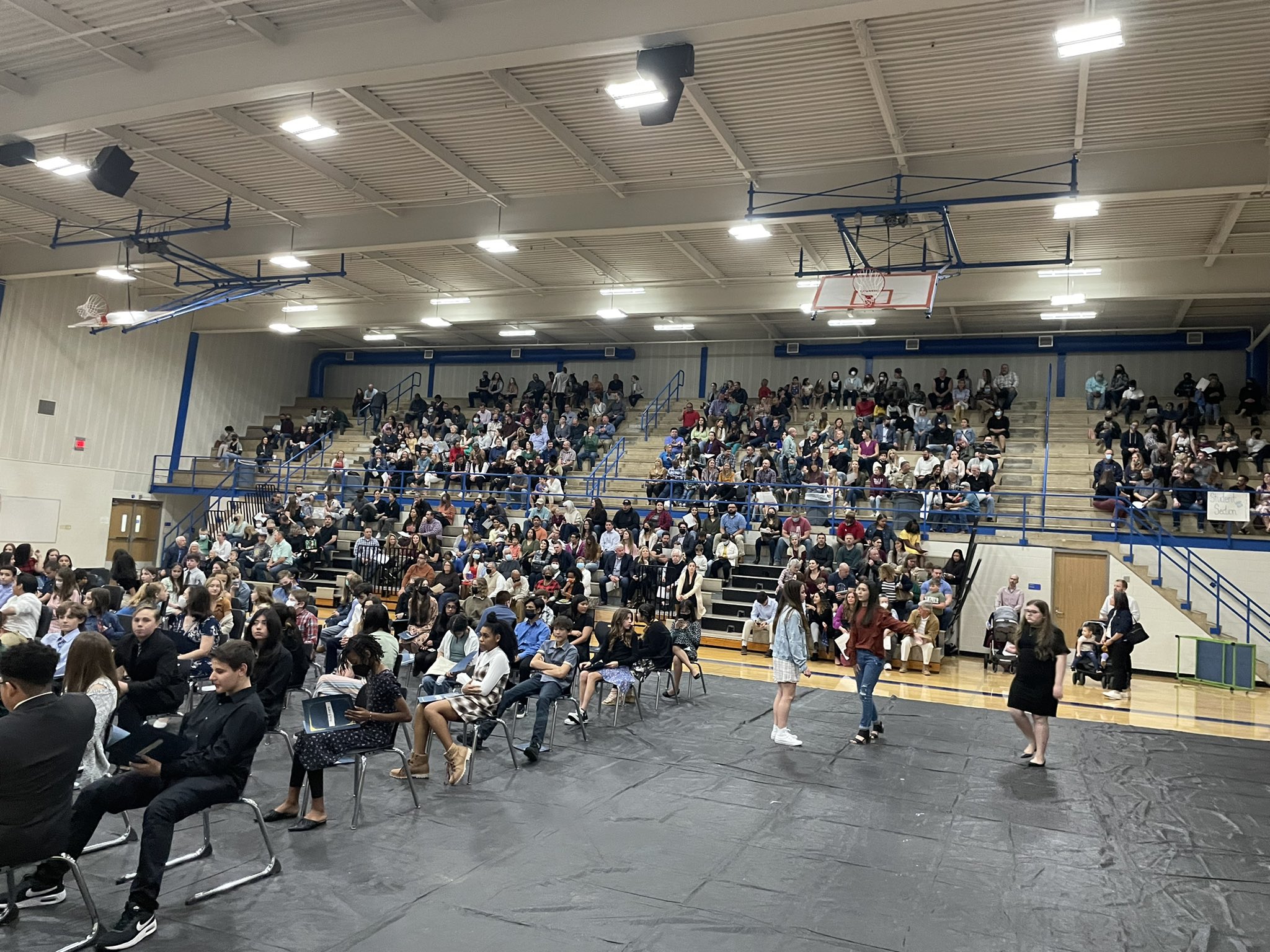 In Leander schools, there is an array of options and resources available to ensure that each student reaches their greatest potential. Gifted/talented programs, special education services, as well as after-school care are all part of this comprehensive support system for students.
The school district offers additional help for those with disabilities. Texas Education Agency (TX) provides aids such as assistive technology plus accommodations in college entrance examinations along with standardized tests. Bluebonnet Trails Community Services operates a Multisystemic Therapy Program too, which involves intense family interventions intended specifically for families whose child has emotional or behavioral difficulties. The goal here is to exceed or match the goal. TX state average when it comes to academics and overall pupil growth & development.
Parent and Student Experiences
Leander schools provide a nurturing and stimulating learning atmosphere for students with the support of highly dedicated teachers. Activities such as COOL Experiences from LISD's Pathways & Innovation program, San Gabriel Park kids activities, musical exploration summer camps, library programs to advance early literacy skills, and after-school enrichment like Snapology or play gyms at Little Land are great sources that enable children to make the most out of their school experience. These facilitators contribute towards creating an environment where each student can explore his/her potential and interests in order to strive for success.
College and Career Readiness
In Leander, TX, the local schools are dedicated to making sure students have what they need for success in college and careers. They offer various courses that both educate academically as well as socially. Starting college readiness tests at the 8th-grade level is one of their initiatives. There's a partnership with Austin Community College to provide education about career paths plus fiscal literacy support specifically designed for underprivileged children in the area so everyone gets access to these tools no matter their background. The aim here is not only to help them pass through higher education easily but also to master abilities suitable when it comes time for working life experience – this all-rounded approach grants pupils from Leander every chance of attaining prosperous lives after graduating high school!
Community Involvement and Support
In Leander, TX, students benefit greatly from partnerships between schools and families as well as local organizations. These programs provide additional resources that help ensure their success in the educational experience.
Organizations such as National Ovarian Cancer Coalition Central Texas, FINANCIAL ADVOCACY MOVEMENT Emerson Academy, Chii Foundation Sebaus Foundation Hill Country Community Ministries. The Dog Alliance Dream a Dream Therapeutic Horsemanship offers support to all those living within the city's boundaries by providing supplementary assistance and other services they may require for maximum progress while studying at school.
Community involvement and support play an integral part in ensuring each student's academic growth prospects here in Leander are significantly elevated thanks to these many wonderful collaborations with both local businesses and the Texan society alike partnering together. This collective effort will be made.
Empower them to achieve any ambitions they might harbor during school days throughout Texas state & beyond!
Thus overall it is clear just how much mutual cooperation plays into achieving great things amongst public institutions situated along the southern US border like America/Mexico hence why we should be thankful communities have come together to fulfill common goals which ensures everyone has a fair chance realize dreams life whether short or long-term!
Best Neighborhoods in Leander
Reagans Overlook | Deerbrooke | Bryson | Highland Oaks | Travisso | Crystal Falls | Bluffview | Palmera Ridge | Horizon Lake | Bar W Ranch | Rosenbusch Ranch | Summerlyn | Larkspur | Block House Creek
Summary
Leander, Texas is a great place to pursue education. The schools in the city provide students of all ages and backgrounds with top-quality learning opportunities combined with an encouraging atmosphere along with rigorous academics and extracurricular activities for optimal development. Aiming at college/career preparedness while providing specialized programs and resources, Leander's institutions are determined to enable success among their pupils. As you start your educational journey here, be assured that this choice will have positive implications for your child's future.
Frequently Asked Questions
Does Leander TX have good schools?
The Leander Independent School District has become one of the most highly ranked in Texas, with an AP® participation rate of 54%. It is home to 41,780 students who are enrolled from PK-12th grade and has a student-teacher ratio standing at 16:1. This educational setting also includes diversity with 51% minority enrollment. With these impressive attributes in mind, it's no wonder why schools in Leander TX have such good reputations!
What are Leander schools ranked?
Leander ISD schools consistently scored an A grade from the Texas Education Agency, and for the 2018-19 and 2017-18 school years, the overall district was given a B rating.
How many schools are in Leander TX?
Leander Independent School District is located in Leander, Texas. There are 47 schools with a total student population of 40,355 and the district's minority enrollment stands at 50%. These educational facilities serve the students within this particular area and provide them with quality education. This school district boasts some outstanding individual schools that form part of the district.
Is Leander Texas a good place to live?
Leander, Texas is an ideal spot to consider when looking for a small-town atmosphere. The Opendoor research named the 78641 ZIP code as one of their top 10 most desirable cities in which to purchase property and there are many lovely parks located nearby.
Residents can expect to experience a high quality of life while residing here in Leander, making it really worth considering!
What is the largest school district in Leander, TX?
The Leander Independent School District (LISD) serves the students of Leander, TX. With over 40 thousand people enrolled in its schools. LISD is the largest district within this city and provides educational opportunities to families throughout the region.