Navigating the Pros and Cons of Moving to Bastrop, TX in 2023
, Sep 1, 2023
Bastrop, nestled in the center of Texas, is an idyllic locale that offers a unique mix of small-town vibes and urban amenities. Are you thinking about moving to Bastrop, TX? Then get ready for something special! This article will provide insight into all aspects of living in this beautiful town, from its ideal location within Texas to its strong sense of community. Not forgetting numerous housing options and a dynamic economy. So join us on our journey as we discover why so many people are making Bastrop their new home!
Short Summary
Bastrop, TX is a vibrant destination with easy access to larger cities and attractions, strong community spirit, and plenty of outdoor activities.
Living in Bastrop provides an idyllic lifestyle with a range of housing options, top-notch educational facilities & job opportunities.
Weigh the pros such as a friendly community & abundant outdoor activities against higher property taxes before making your decision.
Why Bastrop, TX?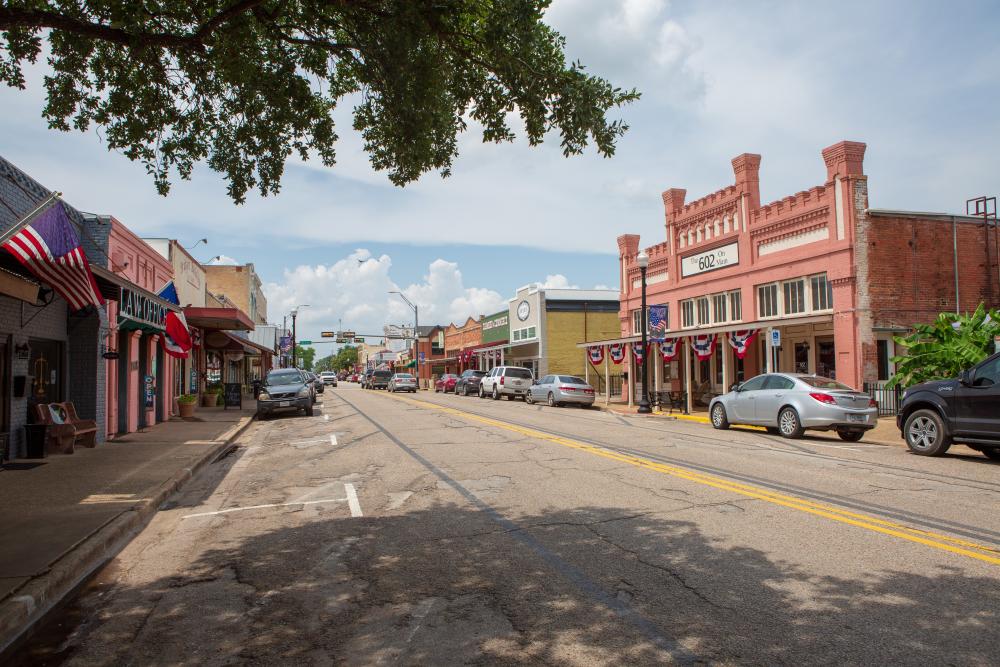 Residents of Bastrop, Texas, can benefit from its wonderful location in the heart of the state – just 30 minutes away from Austin's bustling city atmosphere. This allows people to enjoy all that a large city has to offer while still living with a sparse suburban feel close by. Not only is it located perfectly for convenience and enjoyment, but many historic buildings are listed on The National Register here too!
Bastrop also houses an incredible downtown area as well as abundant outdoor activities which residents love taking advantage of. There is certainly never a shortage when it comes to ways one can have fun or relax. Citizens take great pride in their community spirit and constantly work towards making this town even better, meaning new experiences await each day you wake up here! All these things make Bastrop an undeniably attractive destination for potential newcomers seeking out someplace ideal to call home.
Ideal Location
Residents of Bastrop are lucky enough to benefit from its ideal location in the heart of Texas, easily accessible from Austin and other cities within the Triangle. Being close to Circuit of The Americas as well as nearby airports like Austin-Bergstrom International Airport and Tesla Gigafactory makes it an attractive place for those looking for a small-town atmosphere with big-city excitement.
The Colorado River provides ample opportunities to explore nature while also providing breathtaking views. Going on excursions at Bastrop State Park or strolling through historic downtown are two excellent ways to discover what this charming region has to offer. From great towns around it, such as its proximity to Austin, coupled with all sorts of fun activities offered by being right along riverbanks, there is much that awaits residents here!
Strong Sense of Community
Bastrop is a town of unity, enriched by its abundant population from various backgrounds. Its small-town atmosphere makes it the perfect place for individuals and entire families alike to settle down in this welcoming community. To strengthen bonds, even Bastrop often organizes events and activities like Sherwood Forest Faire and Lost Pines Christmas festivities in order to show appreciation towards their residents as well as support local businesses. With an annual event such as the Bastrop Patriotic Festival that brings all walks of life together. There's always something entertaining happening within the boundaries of this vibrant little town!
Living in Bastrop: Lifestyle and Amenities
Residents of Bastrop experience the best of both worlds with a large selection of housing and many outdoor activities. With quaint homes from bygone days as well as modern constructions, there is something for everyone no matter what their living situation or budget may be. Academic success is at the forefront in this town thanks to its exemplary schools that are part of the renowned Bastrop ISD system. Nature lovers will revel in all kinds of recreational areas where they can commune with nature while still close to home.
Housing Options
Residents of the vibrant town of Bastrop enjoy a wide range of housing options to choose from. Historic downtown properties, such as Victorian-style homes and bungalows, are offered alongside newly constructed homes for anyone seeking something new. The variety available at varying price points makes this area ideal for first-time home buyers, families, or retirees alike. Whether they're looking for an abode in the downtown historic district or more space found within one of its recently developed neighborhoods.
Education
Bastrop takes education very seriously, and its public schools are part of the distinguished Bastrop ISD. Both Cedar Creek High School and Bastrop High School. High has garnered awards for science and social studies excellence.
Alongside these fine institutions, there is an array of educational options in town catering to a range of age groups – Bluebonnet Elementary, Colony Oaks Elementary, and Emile Primary to name just three. Plus Genesis High School and Colorado River Collegiate Academy, offer plenty more choices for school-aged students around Bastrop.
Outdoor Activities and Recreation
Bastrop is a paradise for outdoor enthusiasts due to its picturesque landscape and selection of parks. There are many activities that citizens can take advantage of such as hiking, biking, fishing, camping, horseback riding, canoeing, and zip-lining, making the town full of exciting experiences!
The most well-known recreational areas in Bastrop include Bastrop State Park where locals have the opportunity to witness amazing views while taking part in active pursuits with their friends or family members. Another popular park is the Buescher State Park, which also provides ample opportunities for residents who wish to explore nature's beauty up close. Lastly, McKinney Roughs Nature Park attracts numerous people so they can go bird watching or simply spend quality time outdoors.
Best Neighborhoods in Bastrop
Colony Riverside | The Colony | Colovista | Pine Forest | Circle D | Tahitian Village | Pecan Park | Piney Ridge | Adelton
Economic Growth and Job Opportunities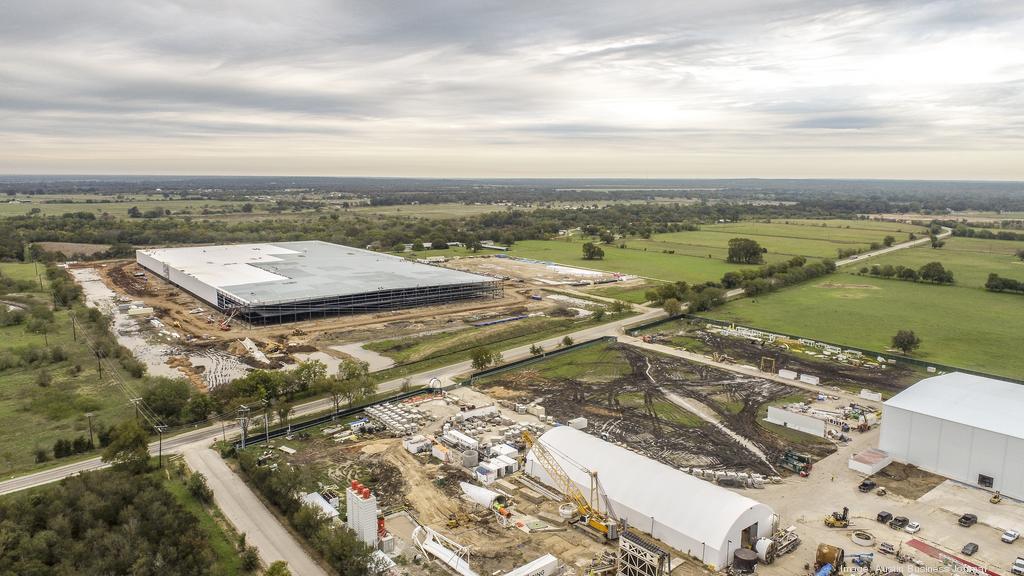 Bastrop has experienced rapid growth in its economy and job sector, making it an attractive destination for families and professionals alike. The city offers great employment rates as well as a wide variety of industries to choose from.
As Bastrop continues to develop, more companies are moving into the area. Providing even more work opportunities for residents while contributing to increased economic success throughout the town.
Business Growth
Bastrop County has seen significant growth in businesses over recent years, with the Chamber of Commerce providing invaluable help and resources to its citizens. This commercial environment not only supports local economics but also brings numerous job opportunities for inhabitants. Major business owners that create employment opportunities are Bastrop Independent School District, Hyatt Regency Lost Pines Resort & Spa, Bastrop County itself as well as MD Anderson Cancer Center located within Central Texas surroundings, allowing expansion possibilities for companies based here.
Job Opportunities
Residents of Bastrop can benefit from the flourishing job market in this town, boasting high employment rates and a wide selection of industries to choose from. Popular careers among residents include house cleaner, assistant manager, restaurant staff member, delivery driver or registered nurse, as well as grocery stocker. Those on the lookout for work in Bastrop are given access to many resources that list relevant opportunities including Indeed, Simply Hired, ZipRecruiter, or Glassdoor. Even Snagajob offers multiple openings within its database pertaining specifically to people looking for jobs here. As such, it is now easier than ever before to discover your ideal role in this vibrant city!
Cost of Living in Bastrop
When it comes to relocating to Bastrop, the cost of living should be taken into consideration. Things like property taxes and median household income are major factors that influence one's quality of life in this town. Fortunately, Bastrop has a reasonable cost of living. Housing is fairly inexpensive compared with other towns and there is an adequate level of salary per family.
Household Income
Residents of Bastrop can enjoy a high-quality life due to the town's affordable cost of living. This is mainly attributed to its median household income, which stands at an estimated $87,630 per year, comparable with other parts of the US. Homeowners are able to have access to different types and styles of housing while incomes come from multiple sources including wages, salaries, and investments that provide additional opportunities in this pleasant locality. All these points add up making it quite attractive as well as accessible regardless of one's financial situation while having all necessary amenities within reach without breaking any bank account!
Property Taxes and Expenses
For those considering a move to Bastrop, it is important to take all living expenses into account. The Tax Assessor's Office of Bastrop County can provide information about property taxes and how they will factor in when budgeting for your home. Other costs such as utilities, groceries, and transportation are often lower than in other areas which residents of the county benefit from. Understanding these budgetary considerations before making your decision on whether or not to relocate here could make life easier once settled in.
Exploring Downtown Bastrop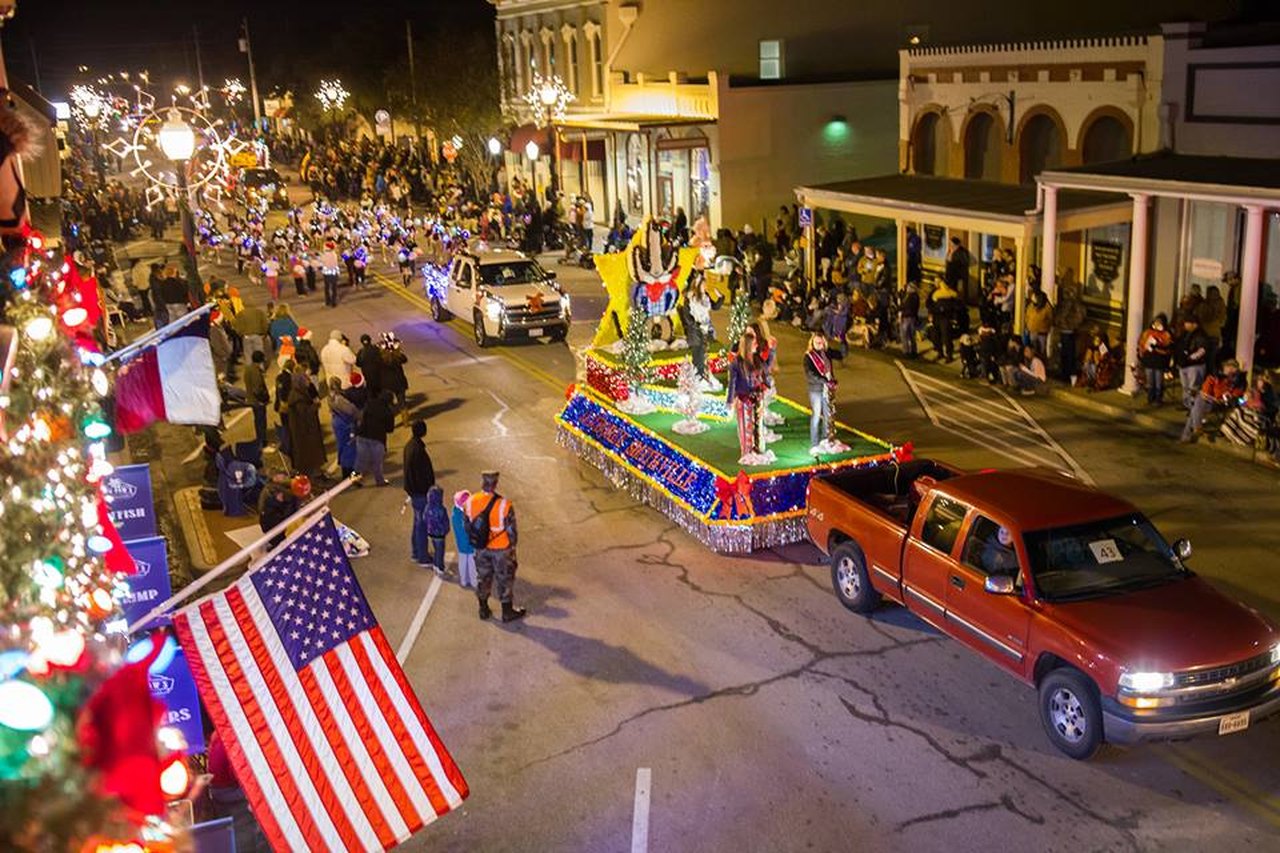 The downtown area of Bastrop is an appealing destination, full of shopping opportunities for residents and visitors. It's a place where history lives on through its distinctive architecture. One can find charming stores to browse in as well as many interesting restaurants offering something new with each visit.
Downtown Bastrop has been so meticulously preserved that it almost feels like taking a step back into the past – yet there are always exciting activities such as boutiques, antique stores, eateries, and other entertainment venues that offer plenty of fun! So come explore this vibrant part of town – you never know what hidden gems await!
Shopping and Dining
Discover the vibrant atmosphere of downtown Bastrop with its selection of different stores, eateries, and retailers that can suit any taste or budget. From exclusive boutiques to big retail outlets and numerous restaurants serving a range of cuisine styles – there's something for everyone in this lively town center.
Among some popular dining spots you could find in Downtown Bastrop are Neighbor's Kitchen & Yard. Paw Paw's Catfish House. Maxine's Cafe & Bakery. The Grace Miller Gracie's. It is constantly exciting here as each visit brings new discoveries! A walk through downtown will expose you to many shopping options such as quaint shops selling art pieces, trendy clothing brands along special gift items – all found within the city limits yet welcoming visitors from near and far alike.
Cultural Attractions
Bastrop County Museum and Visitor Center, alongside its Main Street Historic District, as well as several restaurants hosting music performances regularly throughout the year. It's no surprise that residents of Bastrop have a plethora of cultural experiences at their fingertips. To its remarkable landmarks inside town limits, nearby Austin also houses The Art Institute which provides degrees in design media arts culinary arts, and fashion – increasing visitors' appreciation for Bastrop's abundant culture even further. With such wonderful architecture homely atmosphere historical buildings along festivals happening each year – those who live here or visit can truly enjoy this county-wide tapestry of opportunities available!
Pros and Cons: Weighing Your Decision
If you're considering life in Bastrop, it is wise to consider both the pros and cons. In this section we will explore what living here has to offer so that you can make an informed decision about whether or not it is right for your lifestyle.
Bastrop holds a population of slightly over 8,000 citizens making it classified as a small town within Texas. It could be the ideal place if searching for quaint charm with picturesque landscapes and close-knit neighborhoods. There are drawbacks too, such as limited employment opportunities due to size restrictions on business infrastructure compared to what larger cities might provide.
Pros
Living in Bastrop provides plenty of perks, from the town's friendly atmosphere and diverse housing options to its abundance of outdoor activities. Residents enjoy a supportive community that makes it an ideal place for families as well as individuals. From charming historic homes to modern construction houses, there is something available for all types of tastes when living here.
In terms of recreation spots, those residing in Bastrop can easily spend time outside with many activities such as biking or hiking along trails, fishing and boating on the Colorado River, and golfing at nearby courses. Plus camping and picnicking in state parks close by too! This small but growing city offers so much potential that has become increasingly popular among newcomers over recent years.
Cons
When looking at the prospect of living in Bastrop, there are many positives to consider. It is important to be mindful that property taxes can be relatively high here, yet these funds go toward crucial services such as parks and schools which enhance the quality of life for all residents. Growth prospects may also present a concern due to urban sprawl. Nevertheless, this could mean more employment opportunities available within the town too – something that should not be overlooked when deciding if Bastrop is suitable for you and your family's needs. By factoring both positive aspects as well as negative ones into one's considerations, they will make an informed choice about their future home in beautiful Bastrop!
Summary
Situated in the perfect location, Bastrop TX has something for everyone – from great amenities and housing options to a vibrant local economy. The town offers its residents an inviting community with many opportunities for personal and professional growth, all while maintaining that beloved small-town charm. Though there are potential downsides such as high property taxes or urban sprawl possibilities, it is still a fantastic place to call home!
Frequently Asked Questions
What is it like to live in Bastrop Texas?
Living in Bastrop, Texas offers a tranquil suburban lifestyle with most citizens owning their own homes. The population mainly consists of families and retirees as well as those who favor conservative values. Its downtown area showcases an exquisite classical revival-style courthouse for all to enjoy, making it the perfect destination for anyone looking for a serene home environment.
Is it expensive to live in Bastrop TX?
In Bastrop, the cost of living is quite affordable as it stands at 92.8% when compared to the national average. Thus making living in this area an attractive prospect for those looking for a good value for money.
What company is moving to Bastrop Texas?
Project Amazing is taking a great leap forward in Bastrop, Texas. Elon Musk's endeavors with the Boring Company, SpaceX, and Starlink are setting up shop here as Lennar Homes builds an array of housing too. This momentous event holds tremendous promise for this Texan region.
Is Bastrop TX growing?
The city of Bastrop, TX is thriving, having seen a population growth for the past 11 years. Its greatest yearly expansion was an impressive 10.4% between 2019 and 2020, Signifying how great this place truly is! With such potential to thrive and prosper in future times. It's no surprise that many are opting to live or work here as it offers so much opportunity within one space making it a desirable area indeed!
What is the average commute time from Bastrop to Austin?
It takes about half an hour for someone to commute between Bastrop and Austin.