Why Is Everyone Moving to Austin, Texas?
, Sep 4, 2023
If you're thinking about relocating to a city with numerous advantages—affordable living, plentiful outdoor activities, an excellent job market, and a prominent music scene—then Austin, Texas could be the ideal destination for you! Boasting its reputation as 'The Live Music Capital of the World', this vibrant city offers both wonderful lifestyle experiences as well as the warm hospitality. So why is everyone moving to Austin, Texas? Let's find out!
Short Summary
Experience Austin's amazing job market, affordable living, and vibrant culture!
Embrace the unique "Austin weird" atmosphere with art galleries, street art & eclectic eateries.
Enjoy no state income tax, top-notch education & healthcare plus outdoor adventures in Central Texas!
Booming Job Market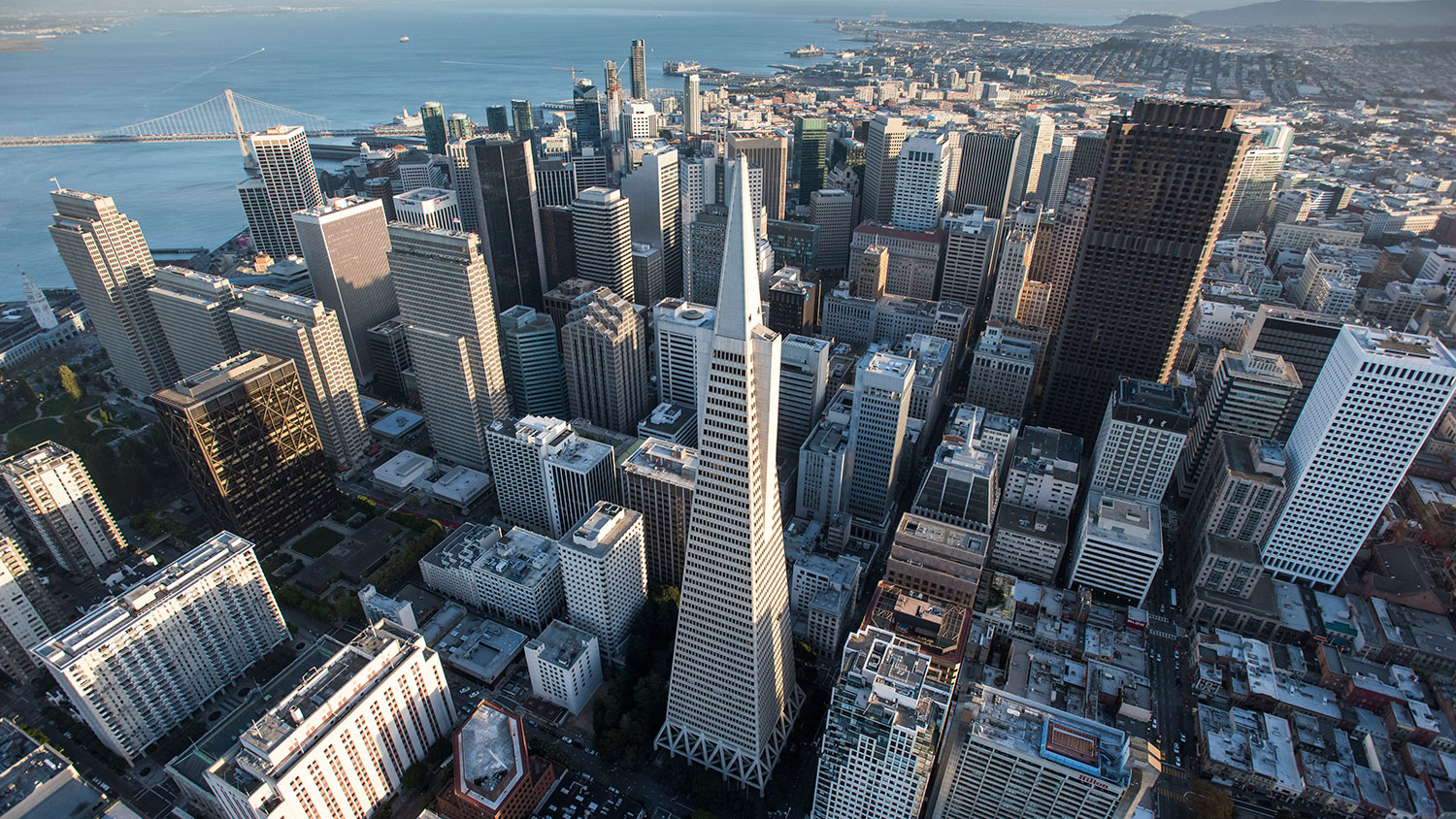 If you're looking for a vibrant city with an abundance of employment opportunities, consider moving to Austin in Central Texas. Nicknamed "Silicon Hills," the area is home to tech giants like Apple, Dell, and IBM as well as many startups. The job market has been booming here due to its diverse economy, boasting an unemployment rate below the national average at 2.7%, plus great salaries averaging $51,840 per year, which makes it quite attractive even compared to San Francisco standards! Plus there's recent news that Tesla will be opening up shop near Southeast Austin too – making this central Texas hot spot look more appealing than ever! So if a thriving job market coupled with culture matters most when relocating, then don't forget to consider beautiful and welcoming Austin first.
Affordable Living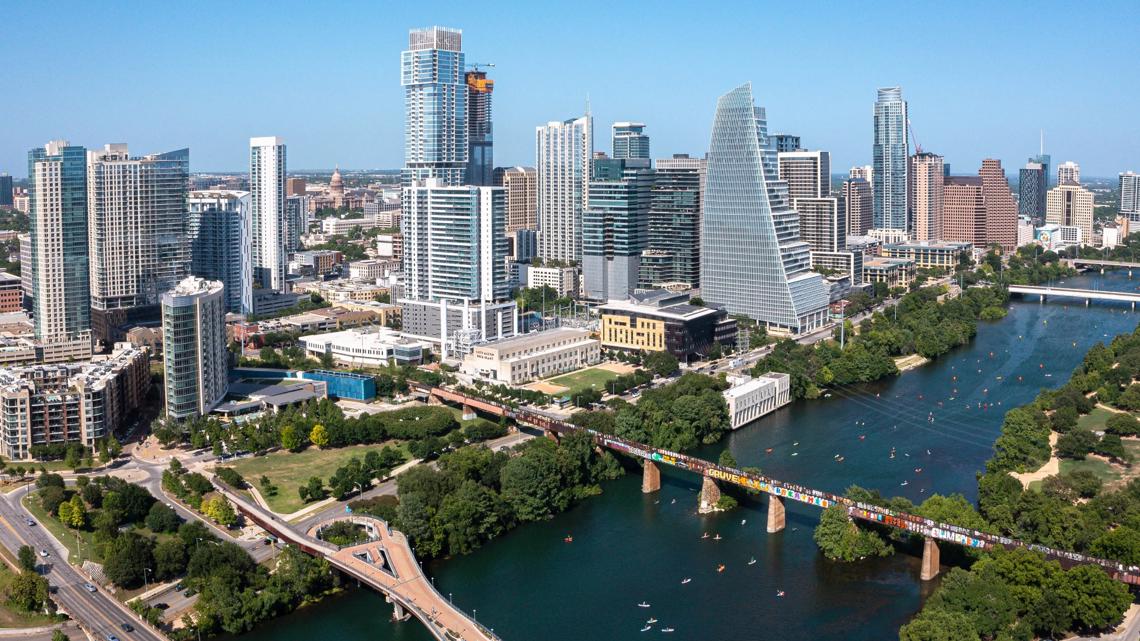 Living in Austin is an affordable option compared to other major cities like San Francisco and San Diego, with a cost of living that's only 1% above the U.S. average. The housing market offers buyers a wide range of choices from luxurious single-family homes around West Austin to budget-friendly condos located near East Austin. The median price for home ownership comes up at $400,000, which makes it more reasonable than many larger urban areas.
This vibrant city provides residents with plenty of opportunities no matter what lifestyle they are after. Whether you're looking for an upbeat downtown or something tranquil away from the hustle and bustle, Austin has welcoming communities waiting while keeping costs down as well!
The Allure of Live Music Capital
As the "Live Music Capital", Austin has become a destination for those who enjoy live music and entertainment. With over 250 venues, you can find performances from different genres such as hip hop, country, jazz, and blues to rock each night, making it a haven for any fan of music. The city is host to some well-known festivals like Austin City Limits Festival or South by Southwest (SXSW) that make everyone appreciate even more this vibrant culture filled with art experiences! So if you want your life set up in an area focused on celebrating musical heritage at its fullest, consider moving to Austin – it will surely be a delightful experience!
Best Neighborhoods in Central Austin
BALCONES PARK | WEST CAMPUS | BRYKER WOODS | ALLANDALE | CAT MOUNTAIN | BOULDIN CREEK | BRENTWOOD | ZILKER | NORTHWEST HILLS | CLARKSVILLE | HIGHLAND HILLS | HYDE PARK | CRESTVIEW | NORTH SHOAL CREEK | MOUNT BONNELL | OLD ENFIELD | WOOTEN | TRAVIS HEIGHTS | HIGHLAND PARK | DEEP EDDY | BARTON HILLS | ROSEDALE | PEMBERTON HEIGHTS | SHOALMONT | TARRYTOWN | UT AREA
Embracing Austin's Weirdness
The Lone Star State's city of Austin is a place that encourages individuals to live life as authentically and creatively as possible – it embraces the phrase "Austin weird" through its distinctive atmosphere. East Austin in particular has made Forbes' list at number 7 for being one of America's hipster neighborhoods, with an abundance of galleries, street art displays, and unique eateries dotted around this vibey area. This metropolis celebrates individual expression while still staying true to itself, perfect for those looking to stand out from other cities but also stay loyal to their own identity!
The Great Outdoors in Central Texas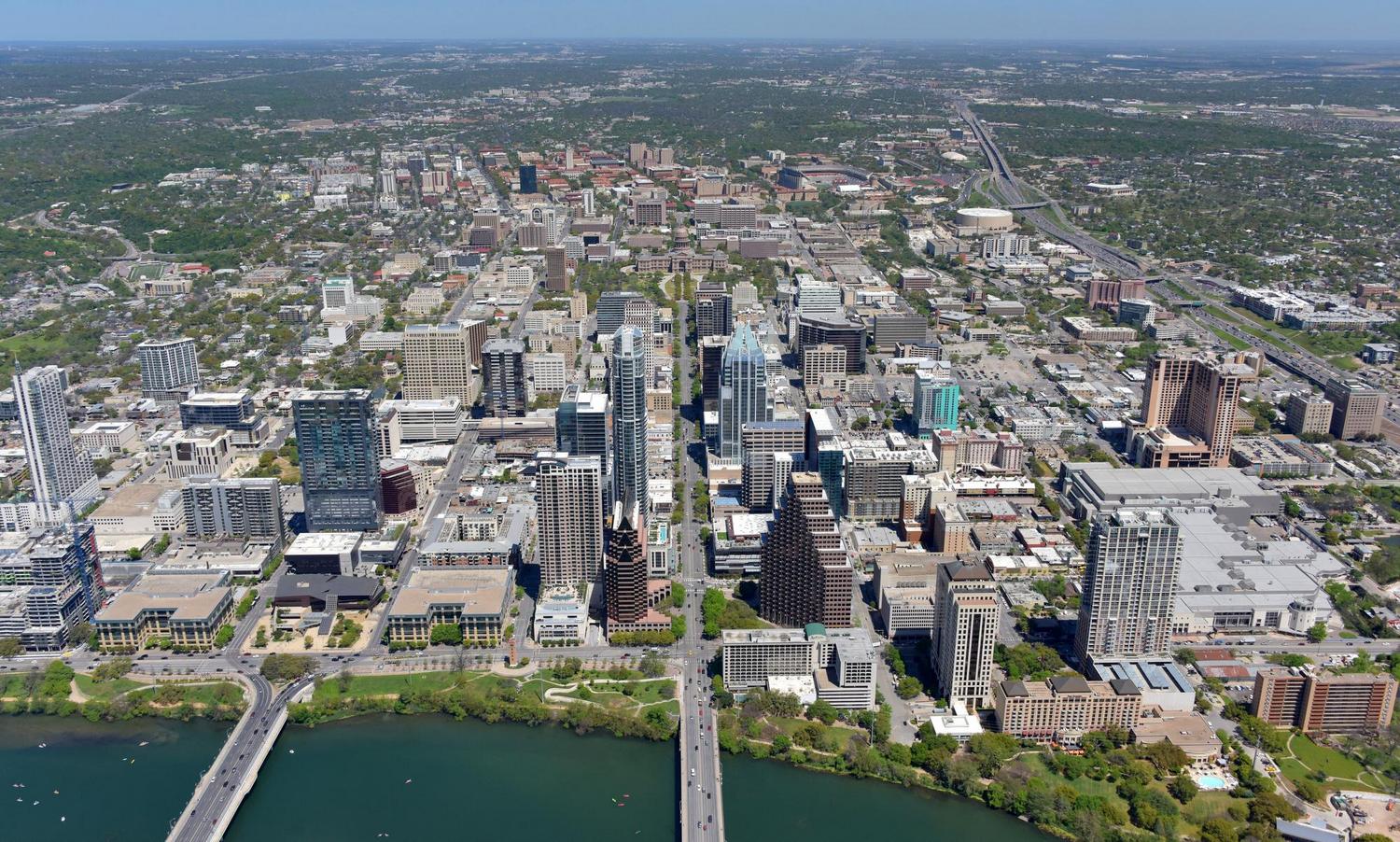 Austin, located in the beautiful Texas Hill Country and Southern California, is a great destination for outdoor lovers. With an abundance of 20,000 acres of green space throughout its city limits, there are plenty of opportunities to be enjoyed such as hiking trails along with biking spots next to stunning bodies like Lady Bird Lake or Barton Creek Greenbelt that runs alongside the Colorado River. The warm weather, which stays around 70 degrees even over seven months, makes it perfect for having fun outdoors!
Austin offers popular attractions among nature admirers such as Zilker Park where you can do various activities ranging from swimming to paddleboarding all while admiring views made by Mother Nature herself nestled within this Texan oasis-like region. Plus, its eco-friendly culture helps maintain these natural spaces, making sure visitors have wonderful experiences without affecting their surroundings negatively.
No matter what kind of experience people look for, whether urban life related or just some peacetime surrounded by trees breathing fresh air – Austin has it all wrapped into one amazing package ready to explore, offering many options so everyone finds something special about living near hill country down South.
Best Neighborhoods in East Austin
CHERRYWOOD | UNIVERSITY HILLS | ROSEWOOD | AGAVE | WINDSOR PARK | MLK | DELWOOD | HOLLY DISTRICT | FRENCH PLACE | GOVALLE | MUELLER | EAST RIVERSIDE
No State Income Tax
For those looking to save money and have a higher discretionary income, one of the great financial benefits of living in Austin is that Texas does not impose state income taxes. This places it among only seven states across America without such taxation laws. In other words, more cash remains available for residents to enjoy all the wonderful activities this city offers, from its delectable food options to renowned music events!
Welcoming Neighborhoods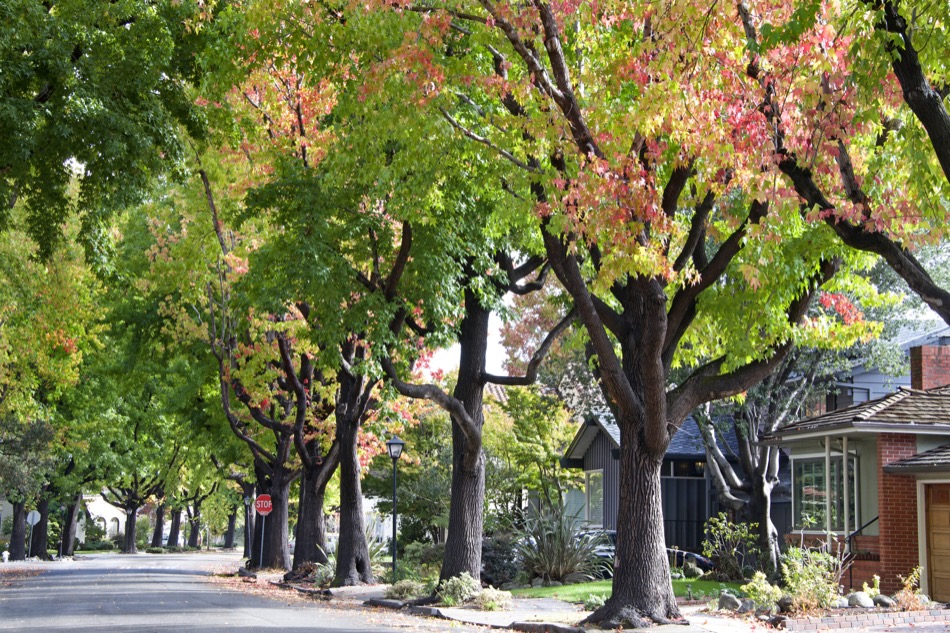 Austin is known for its varied neighborhoods that attract a wide range of people looking to settle in the city. From bustling downtown life to peaceful countryside vibes found in West Austin, each neighborhood provides something different and embodies an atmosphere perfect for creating community within this ever-growing metropolis. Though newcomers may be given the cold shoulder by longtime locals, engaging with local customs will help make anyone feel welcome. The emphasis on preserving traditional culture amidst growth makes it easy for everyone who resides here to call Austin home.
Celebrating Arts and Culture
Living in Austin means taking part in an array of cultural opportunities. The city is widely known for its live music events, but beyond that, it hosts various galleries, street art displays, performing arts companies, and festivals showcasing both local and foreign talent.
The Contemporary Austin has two locations that provide multi-disciplinary exhibitions. Whereas places like the Mexic-Arte Museum are dedicated to Mexican and Latin American artwork. There have been many public funding grants awarded to support such projects, stressing the commitment held by this city towards promoting creativity within cultural expression forms as well.
Those who appreciate visual or performance art will find themselves right at home when moving into a metropolis so highly devoted not only to celebrating but also embracing the entire spectrum regarding what can be considered artistic appreciation overall.
Top-notch Education and Healthcare
Austin is an ideal place to move for those looking to ensure a high quality of life, as it offers numerous educational and healthcare options. Four public school systems in the city have been ranked among the best in America by Expansion Management Magazine, making Austin attractive for families seeking reliable schooling. Higher education opportunities such as The University of Texas at Austin, St. Edward's University, and Concordia are also accessible from this urban center.
Moving here will guarantee access to superior health services too – four medical facilities within its boundaries placed on UNews & World Report's list of top 100 hospitals in the nation with renowned Texas Children's Hospital ranking third amongst pediatric departments nationwide. As such, moving into this bustling metropolis provides everything needed for comfortable living conditions that allow you to thrive!
Food Paradise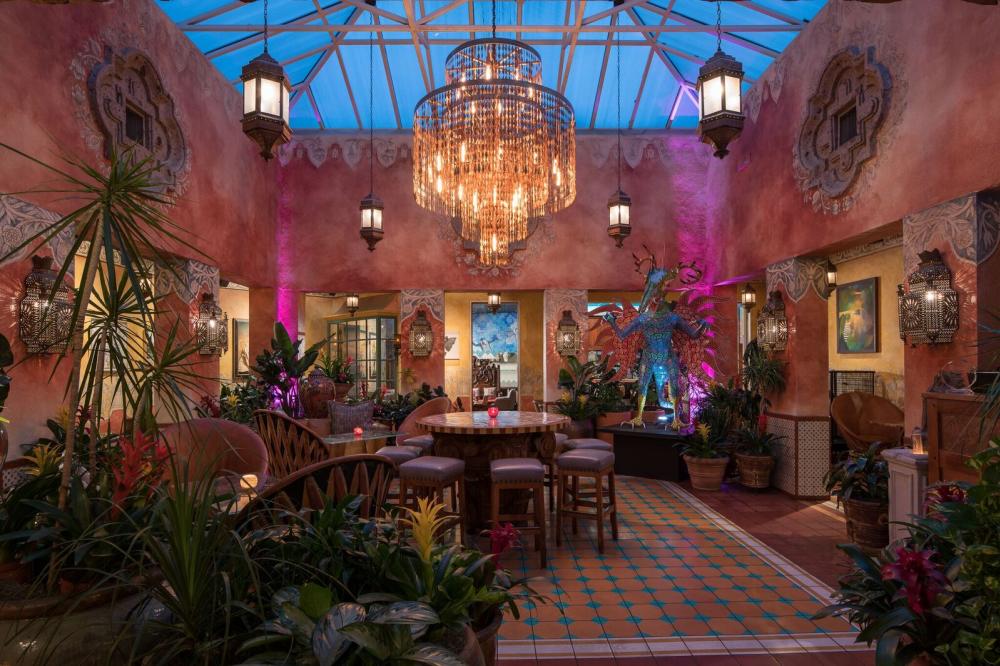 Austin is an incredible place for food lovers to indulge in! There's a wide selection of cuisine, from tasty Tex-Mex and savory BBQ all the way through to increasing vegan offerings. The city's growing fleet of food trucks serves up some mouthwatering street eats that appeal to any preference.
If you're looking for tacos, try out Torchy's Tacos or Veracruz All Natural, both are local favorites! If beer is more your thing, there are plenty of great craft breweries like Austin Beerworks and The Austin Beer Garden Brewing Co. Whatever it may be, no matter what tickles your tastebuds, you can surely find something delicious here in this culinary haven we call home – Texas' very own playground: Austenites rejoice!
Best Neighborhoods in Downtown Austin
BRAZOS LOFTS | POSADA DEL REY | THE FOUR SEASONS | THE BROWN BUILDING | THE RAILYARD | THE W | CAMBRIDGE TOWERS | TOWERS OF TOWN LAKE | THE 5 FIFTY FIVE | MILAGO | VILLAS ON TOWN LAKE | AVENUE LOFTS | NOKONAH | WESTGATE TOWERS | AUSTIN CITY LOFTS | PLAZA LOFTS | THE AUSTONIAN
Proximity to Other Major Cities
Austin, with its central location, is the perfect starting point for traveling around America and beyond. The Austin-Bergstrom International Airport has connections to multiple major cities across the U.S., plus various international spots as well. Whether you're looking to take a short trip close by (like San Antonio) or go on an extended journey abroad, being based in Austin makes it very easy for globetrotting adventures!
Eco-Friendly Initiatives
Austin is devoted to protecting the environment and ensuring that future generations can benefit from it. Through projects such as People Organized in Defense of Earth & her Resources (PODER) and its Smart Growth Initiative, the city has made significant strides towards sustainable development while also fostering environmental justice within Austin's boundaries.
Residents looking to move here will be joining a city which embraces eco-friendly initiatives like Keep Austin Beautiful or Mueller Sustainable Community. The commitment to securing nature's resources long term shows what kind of care lies at the heart of this vibrant urban center.
Sports and Recreation
Residents of Austin can find plenty of enjoyable sports and recreational activities to take part in. For those looking for an athletic outlet, there are the city's soccer team Austin FC as well as the Spurs basketball franchise that calls it home. Adventure seekers might go hiking across nearby Hill Country or venture out on kayaks at Lady Bird Lake.
If watching is more your thing, you're not alone! The Round Rock Express baseball outfit along with the Texas Stars hockey club offer spectator options while still keeping people connected to their passion for sports within this buzzing metropolis too. Altogether, these choices create a vibrant atmosphere filled with plentiful ways residents may partake in recreation if they so desire – from participating actively through active engagement like sports teams leagues, all the way up until simply observing others do likewise without getting directly involved themselves.
Summary
To sum up, if you're looking for a place to call home that has an abundance of resources such as employment opportunities, lively music and cultural attractions, plus many outdoor activities, Austin Texas is the city for you. Along with its desirable neighborhoods offering high-quality education and healthcare options alongside delicious culinary experiences, there's no doubt it will become your favorite spot! Enjoy all this amazing community offers from the outdoors to live entertainment. Come be part of one of America's best cities –Embrace the weirdness in Austin.
Frequently Asked Questions
Why are so many Californians moving to Austin?
Many Californians have been drawn to Austin due to the low taxes, much lower cost of living, plus employment options – all of which come along with utility expenses that are 20% less than in California! What's not making them hesitate?
Why is Austin Texas growing so fast?
The city of Austin is experiencing rapid growth due to its strong business environment. Some renowned corporations, like Apple, Samsung, and Tesla, have already relocated there. According to a study done by the American Growth Project (AGP), this place has the potential for industry progression as well as labor flexibility and an available talent pool.
All these factors combine to make it an incredibly prosperous town in no time at all!
What industries contribute to Austin's thriving job market?
Austin's job market is increasingly thriving, driven largely by its rapidly growing tech sector as well as a wide variety of other industries offering rewarding employment opportunities. From finance to healthcare and education, there are ample career paths in the city for those looking to work here.
The attractive combination of low-cost living coupled with an excellent lifestyle makes Austin very appealing to anyone seeking jobs. This all adds up to why it's so popular among professionals these days! With the favorable conditions that abound, it has become one of the best places around when searching for suitable positions.
Are there any financial advantages to living in Austin?
The great financial benefits of living in Austin are hard to overlook. Not only can you keep more money by not paying state income tax, but other taxes such as property tax may be reduced too! That translates into extra funds which you could use for investing or saving towards your future goals. All these advantages make it an attractive place for people who want to get the most out of their finances and still have a quality lifestyle.
What outdoor activities can I enjoy in Austin?
Get ready to experience the great outdoors in Austin with a vast array of activities like hiking, biking, swimming, and paddleboarding! All these can be found within the city's parks and green spaces. Whatever you're into, there is sure something for everyone here.