Why Is Everyone Moving to Leander, Texas in 2023?
, Sep 4, 2023
Leander, Texas is an increasingly popular destination for both families and businesses due to its impressive amenities, safety features, booming economy, and rapid development. This city has everything needed to provide a great place for relocation in 2023; that's why so many people are making the move there.
Short Summary
Leander is a rapidly growing city offering the perfect balance of small-town charm and big-city amenities.
Enjoy proximity to downtown Austin, an affordable cost of living, a strong economy with an educated workforce, and diverse industries.
Experience outdoor recreation and natural beauty at parks & trails, a family-friendly environment with a low crime rate, a thriving business environment with major employers & modern amenities!
Rapid Growth and Popularity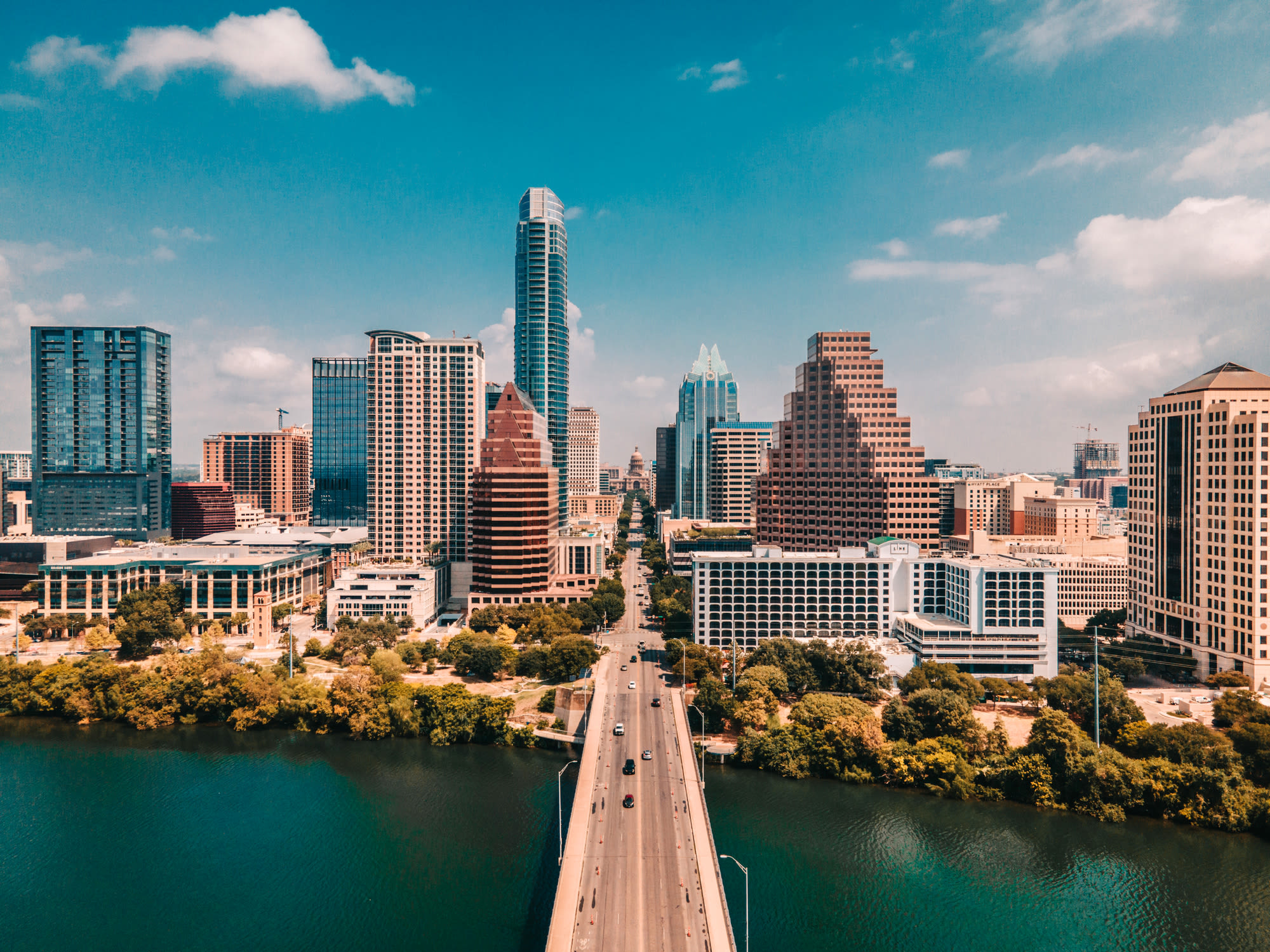 Leander, located in the heart of Central Texas and covering an area of 23.02 square miles plus an additional 45+ extra-territorial jurisdiction, has seen rapid population growth with its current count standing at 67124 people. This is because it offers great affordability along with convenience to Northwest Austin as well as having a prosperous economy. All adds up to making this city ideal for living purposes due to small-town charm fused together in harmony with major amenities that cities offer on their own turf! Leander's unique blend thus provides just what makes life worth living, an ideal location one can call home sweet home!
Proximity to Downtown Austin
Leander TX, nestled in the breathtaking Hill Country of Texas and conveniently situated just 22 miles away from Austin's metropolitan atmosphere, allows residents to experience both a small-town lifestyle as well as easy access to all that its near neighbor has to offer. From job opportunities to entertainment options – you can reach it within a 28-40 minute' drive time, This city provides a great opportunity for Texans looking for variety without relocating too far away. The surrounding area also offers stunning views fit for visitors alike.
Affordability
The cost of living in Leander is much more favorable than most other places, with prices being 7% below the national average. It's not hard to see why many people choose this city as a home – you can get single-family homes starting at $300,000 and the median sale price for properties here typically comes out around $460,000. It has an unemployment rate which trumps that of the country as a whole. Making it even more attractive financially.
Strong Economy
Leander is a city that provides opportunities for families and businesses due to its thriving economy. This robust financial situation offers multiple industries, such as education, healthcare services, professional sectors, and retail ventures. With the prevalence of higher learning in Leander reaching an impressive 41%, the job market follows suit with only a 3.6% unemployment rate available bringing about success across various realms within society here. The affordability coupled with this location makes it all even more attractive, thus explaining why so many have chosen or are choosing to make Leander their home base!
Best Neighborhoods in Leander
Reagans Overlook | Deerbrooke | Bryson | Highland Oaks | Travisso | Crystal Falls | Bluffview | Palmera Ridge | Horizon Lake | Bar W Ranch | Rosenbusch Ranch | Summerlyn | Larkspur | Block House Creek
Exceptional Education Opportunities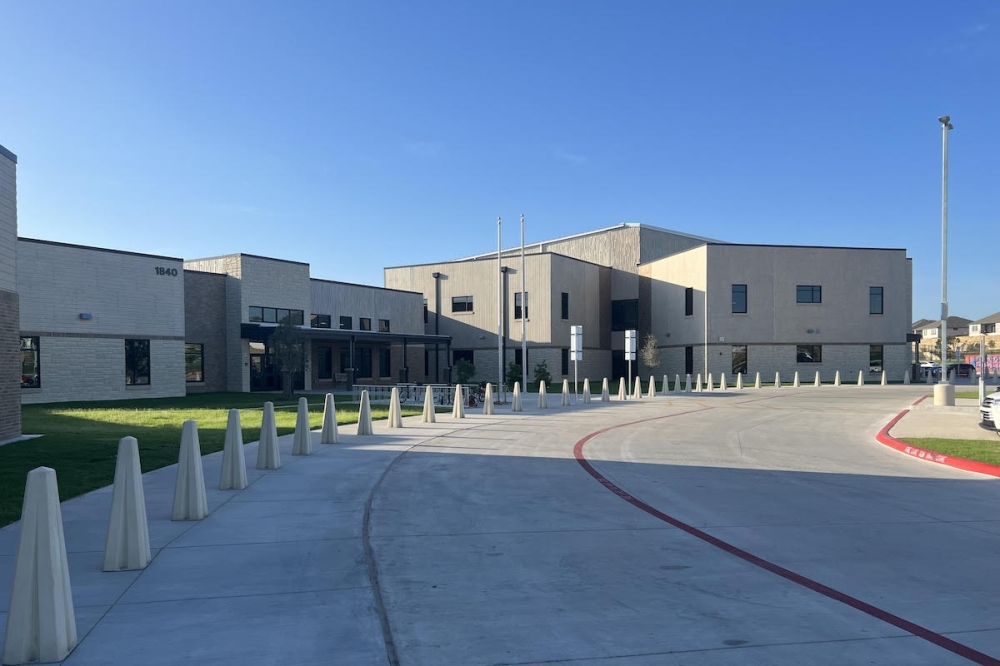 Leander residents are blessed to have an excellent array of educational opportunities. Home to the widely respected Leander Independent School District, as well as Austin Community College's nearby San Gabriel Campus – both offering top-quality learning experiences for students from kindergarten through post-secondary education – this area is a great place for academics and young learners alike. The school district offers some of the best schools in Texas. Providing its citizens with access to unparalleled standards in teaching excellence.
Leander ISD
Leander Independent School District is a highly distinguished district, earning an A+ rating and positioning itself 12th amongst 1,018 school districts in Texas. It comprises six high schools with one of them named Vandegrift High School, which ranked No. 79 statewide.
To its top-notch public education system, Leander also has several renowned private educational institutions including Warriors Christian Academy, Sterling Classical School, and Harbor Leadership Academy for those looking for additional academic resources within the city limits.
Austin Community College
The ACC San Gabriel Campus located in Leander provides students with an array of options such as associate's degrees, technical training, and the opportunity to transfer to a four-year university. The interactive learning center called The Accelerator is one feature that can contribute significantly towards providing education for locals. With this advanced resource at their disposal, learners have access to valuable resources that will aid them on their journey toward success.
Outdoor Recreation and Natural Beauty
The Hill Country, along with various parks and trails surrounding Lake Travis in Leander, make for great opportunities to get out and enjoy nature. No matter what type of outdoor activity one enjoys, there is something offered that can suit any taste or level. From swimming to hiking/biking – it's all here! Whether you are a resident or just visiting the area, an adventure awaits you when exploring Leander's captivating surroundings.
Hill Country Adventures
For nature lovers, Leander in the Hill Country is an ideal destination for outdoor adventures. Hiking and birdwatching are popular activities as well as hunting for dinosaur tracks. The hills of this area provide beautiful views that draw visitors from far and wide who wish to take part in some exploration or a lengthy stay. It's easy to see why people come back time after time due to its captivating landscapes!
Parks and Trails
Leander's host of parks and trails provides many opportunities for outdoor recreation. Cedar Park, Benbrook Ranch Park, Sandy Creek Park, and Lakewood Park are all examples of the stellar amenities that this area has to offer. Whether you're after a tranquil hike or an adrenaline-filled adventure, there is something available here no matter your age. Ranging from play areas to disc golf courses to skateparks! The options for outside fun abound in Leander, so what will it be?
Lake Travis
Lake Travis is an ideal location for those passionate about water activities, located just a short drive from Leander in the state of Texas. This magnificent lake provides endless fun with swimming, fishing, boating, and even ziplining thrills! Its crystal clear waters coupled with beautiful scenery make it one of the best places to spend time outdoors while enjoying water sports under the warm Texan sun.
Family-Friendly Living
Leander is the perfect spot for parents looking to settle down in a safe environment. With its low crime rate, this city provides plenty of opportunities for people and families of all ages to take part in exciting activities. Parks, trails, and many other events are available here that ensure Leander is an ideal destination when it comes to keeping your family safe while having fun at the same time!
Low Crime Rate
Leander is a great place for families to settle down, due in part to its remarkable low crime rate of 8.2 compared with the national average which stands at 22.7. Leander's high-functioning police force and proactive safety initiatives give residents peace of mind that their family is safe living there, hence why it has earned itself such an excellent reputation as being a highly family-friendly city.
Activities and Events
If you're visiting Leander, there is no shortage of great events and activities for the whole family. From sporting games such as Round Rock Express baseball to Texas Stars minor league hockey matches, or live performances at H-E-B Center, there are plenty of enjoyable opportunities available in this city. Whether it be a night out with friends or an outing suited for all ages. Entertainment options abound here!
Make sure not to miss any annual festivals around town that make perfect occasions for families seeking fun things to do in the Lone Star State region.
Thriving Business Environment
Leander is a great place for businesses and job seekers alike thanks to the impressive growth of Williamson County along with key employers in the area. Living here promises plenty of economic opportunity that makes it an attractive destination to move or establish one's home base.
Williamson County Growth
Leander has seen massive economic growth in recent years due to its close proximity to Austin and Williamson County. This influx of businesses, such as Samsung, Apple Inc., and Dell, has created a large amount of job opportunities for the people who live there. An estimated 1.5 million more residents are expected by 2060, which only promises Success in terms of business activity within Leander's city limits.
Major Employers
Leander's job market has flourished thanks to the presence of several major employers such as HEB, Lowe's, Emi, AT&T Starbucks, Hyliion, and Tresl along with National Oilwell Varco. This provides a great range of employment opportunities for locals while attracting new talent to the region.
The city can now boast of having an excellent economy due to its impressive array of corporate partners, which makes Leander an attractive place both to live in and work. The contributions from these businesses play no small part in sustaining a vibrant atmosphere that continues to captivate more people each day!
Modern Amenities and Services
Residents of Leander enjoy convenient amenities and services including shopping centers, public transportation options, and more. There are a range of activities for the city's citizens such as Robin Bledsoe Park which provides access to a skate park. To its trails and recreational facilities. In sum, these features make it an ideal place for those who want both convenience and leisure possibilities in one location.
Shopping Centers
Leander residents are spoilt for choice when it comes to shopping. The Parke, Old Town Leander, and the Gateway all offer a range of retail stores as well as eateries suitable for everyone's needs.
For those looking further afield, there is also Lakeline Mall, Round Rock Premium Outlets, and Wolf Ranch Town Center within easy reach which promises even more variety in their goods selection.
Public Transportation
CapMetro's public transportation options for Leander include express bus lines, Metrorail, and the Pickup app. A convenient and efficient way to commute into downtown Austin (and beyond!) is via the CapMetro Commuter Rail, which offers bike racks plus real-time arrival info as well as Wi-Fi access.
Unique Local Attractions
Leander is a unique town, brimming with interesting activities for both its citizens and visitors. From local breweries to the historic Old Town Leander precinct, this city's culture has something enjoyable available at every turn. Whether you prefer nights out or an afternoon of exploration on the West Coast, there are plenty of opportunities awaiting discovery!
For those seeking evening entertainment in particular, they won't be disappointed, dining options around town provide ample choices including some popular favorites within walking distance from downtown. Regardless of whether one chooses leisurely pursuits or more active adventures while visiting Leander, it will surely leave them feeling enriched by their experience here as well as fond memories that last long after leaving home again.
Breweries and Dining
Residents and visitors to Leander can find a wide array of culinary options that are suited for every palate. Redhorn Brewery, Bella Sera, and Humble Pint Brewing. Co offers up an assorted collection of flavors with food offerings ranging from traditional pub cuisine to craft beer choices along with signature cocktails. Diners will surely have something special that pleases their taste buds in the city's breweries and restaurants.
Historic Old Town Leander
Old Town Leander is a captivating place with an abundance of attractions. Restaurants, shops, and farmer's markets provide great opportunities to explore the town's history as well as partake in various festivals throughout the year. There really is something for everyone when it comes to Old Town Leander. Visitors are guaranteed a one-of-a-kind experience each time they come here!
Summary
To sum up, Leander Texas is a flourishing metropolis with much promise. With its closeness to Austin, cost-effectiveness, and strong economic base, as well as educational opportunities, and outdoor activities for the entire family to enjoy together. Having available modern conveniences plus an array of local attractions makes it a great place for all who reside here or just come through. Leander has everything you could want, making it truly an amazing city that people can call home.
Frequently Asked Questions
Why live in Leander TX?
Leander is a city with great affordability and beauty, providing wonderful job opportunities. Its cost of living is quite economical along with lots of activities to do in the area blessed by an ideal climate for those who enjoy outdoor hobbies. Being part of the Austin metro region grants its inhabitants access to all sorts of amenities that it brings forth!
Is Leander TX a good place to live?
Leander, TX is an ideal spot to live in for those looking for a good and fulfilling experience. It's become popular among home buyers due to its wide range of facilities such as great schools, plenty of recreational activities, and easy access to Austin's various attractions.
The city gives one the opportunity to explore all that it has on offer with respect to education and leisure-time pursuits while being conveniently close enough so commuting into nearby Austin isn't a chore either!
Overall, Leander provides an environment filled with positive living prospects – making it well worth considering if you're thinking about moving there.
Why are so many people moving to Austin Texas?
Those looking to start a family or advance their career won't be disappointed in Austin, Texas. Boasting an active social scene and plentiful job opportunities, as well as recreational activities like its renowned music culture, it's the perfect place for those seeking growth and entertainment alike. Creative atmospheres abound here—what better backdrop is there for growing one's life?
Is Leander the fastest-growing city?
Leander, a city of only 40,000 inhabitants in 2010 was recorded as the fourth fastest-growing one across the United States in 2022. This recent population boom has now estimated its total size at an astonishing 100,000 people according to the U.S Census Bureau's Vintage 2022 Population Estimates, making it truly outstanding among American cities when looking at the sheer growth rate and development potential.
What makes Leander an attractive destination for families?
Leander is an amazing city with excellent schools, a strong economy, and multiple fun-filled activities for families. This vibrant metropolis boasts plenty of parks, trails, and other outdoor recreation spots plus various cultural attractions to enjoy. Businesses also thrive here. There are numerous local businesses offering great opportunities. Great schools are another factor that makes Leander such a safe place to live in!