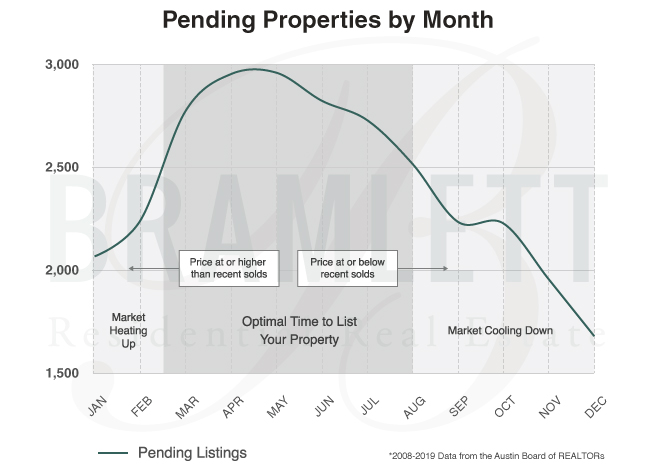 The Austin Metro is consistently very seasonal. There are almost twice as many homes put under contract during the peak spring months than during the holidays. It's a hassle to move during the holidays so most buyers choose not to. Many buyers have school age children and prefer to move during the summer so they choose to close in time to move and get settled before school starts. It's important to remember that a closing occurs 30-45 days after you go under contract so you likely want to list sooner than you might expect.
Timeline to Market
Property Preparation and Staging
2-4 Weeks
Photos and Marketing Assets
1-2 Weeks
Are you looking for a great listing agent? Interview Us Today!
Call us at 512-883-5445 or Fill out the short form below
*Don't worry, we hate spam as much as you and would never sell or share your information. Our privacy policy is available here.