While it varies per neighborhood, the Austin market is consistently seasonal. On average, there are almost twice as many home sales during the peak summer months and there is a -7.6% price difference from the busy spring/summer to the following fall/winter.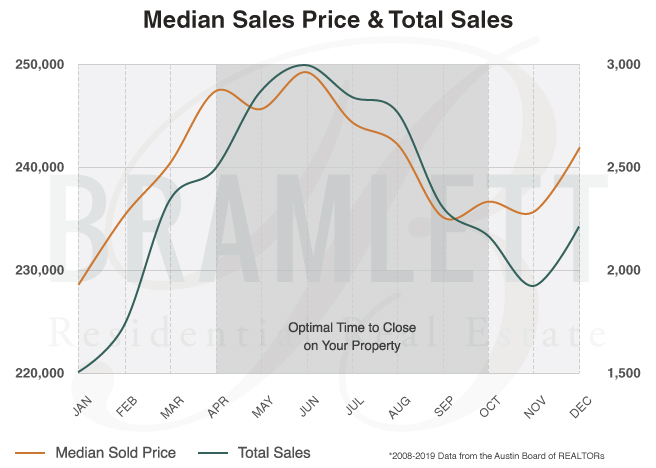 The best time to sell your property in Austin is clearly from April to August. Since it takes 30­-45 days to close a property once it's under contract, the optimal time to list​ your property is 1­-2 months before the best time to sell.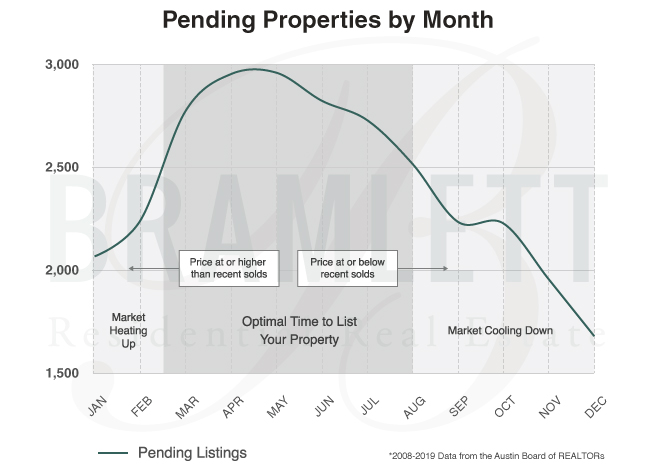 If your time frame is flexible, it's best to plan ahead and prepare your property to list in the spring. This gives you the longest available time to list your property during optimal market conditions. If, however, you aren't flexible, you need to be aware of the seasonality of the market, and take this information into account as part of your pricing strategy.
Are you looking for a great listing agent? Interview Us Today!
Call us at 512-883-5445 or Fill out the short form below
*Don't worry, we hate spam as much as you and would never sell or share your information. Our privacy policy is available here.